Great news! We now have clinical trial evidence that a 14-day elemental diet is "highly effective" with an 80 – 84% success at eradicating small intestinal bacterial overgrowth (SIBO) because: "Elemental diets have been shown to reduce enteric flora."
Dr. Alison Siebecker has a lot of great information about SIBO and appropriate treatments and here is her info page on SIBO and elemental diets.
Interesting to note, the product used in the trial was Nestle's Vivonex. However, on their product page for Vivonex:
Nestle does not give the full ingredient list – which I find crazy, but anyway, the important specs to note are that the maltodextrin (carb component) of Vivonex is 57 g and the protein is only 13.5 g
Whereas with Absorb Plus, the maltodextrin averages (between flavors) 53 g and the protein is 27 g per serving.
Keep in mind, the most expensive part of an elemental shake is the protein and amino acid component – this is where you'll find most companies skimp – which is one of the reasons they're cheaper than Absorb Plus.
Here's the detailed ingredient list for Vivonex Plus I was finally able to find on Walgreen's Pharmacy site – this is for the Unflavored version (so only good for tube feeding) BUT you can see from the ingredient list and the forms of some of the vitamins that the flavored versions are probably going to be artificial flavoring (I've bolded the worst offenders) – and the maltodextrin, cornstarch and soybean are likely GMO:
Maltodextrin , L-Glutamine , Modified Cornstarch , L-Leucine , L-Arginine Acetate , Soybean Oil , L-Lysine Acetate , Magnesium Gluconate , L-Isoleucine , L-Valine , Calcium Glycerophosphate , L-Phenylalanine , L-Threonine , Potassium Citrate , L-Cysteine Hydrochloride Monohydrate , Citric Acid , L Methionine , L-Tyrosine , L-Histidine Monohydrochloride Monohydrate , L-Aspartic Acid , L-Proline , Sodium Citrate , Sodium Phosphate Dibasic , L-Tryptophan , Potassium Chloride , Choline Bitartrate , L-Serine , L-Alanine , Glycine , Ascorbic Acid , Potassium Sorbate , Polyglycerol Esters of Fatty Acids , L Carnitine , Zinc Sulfate , Niacinamide , Ferrous Sulfate (Iron) , Alpha Tocopherol Acetate , D-Calcium Panthothenate , BHA-BHT to Preserve Freshness , Alpha Tocopherol to Preserve Freshness , Copper Gluconate , Pyridioxine Hydrochloride , Manganese Sulfate , Vitamin A Palmitate , Riboflavin , Thiamin Hydrochloride , Folic Acid , Biotin , Chromic Acetate , Potassium Iodide , Sodium Molybdate , Sodium Selenite , Phytonadione Vitamin K1 , Cyanocobalamin Vitamin B12 , Cholecalciferol Vitamin D3
Absorb Plus uses only tapioca maltodextrin and all natural flavors and sweeteners. To avoid all fructose you would use the Unsweetened Vanilla Absorb Plus – and then sweeten it to your taste with Stevia.
We also have VEGAN elemental diet kits for those of you who are allergic to the whey isolate in Absorb Plus (contains no casein and no lactose) and these are also sweetened only with Stevia (a naturally sweet herb).
Complete instructions on following my 'healing-spa version' of an elemental diet are found in my book, The IBD Remission Diet. Or you can read a quick overview here.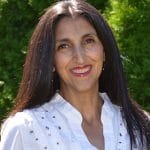 Jini Patel Thompson is an internationally recognized expert on natural healing for digestive diseases. She healed herself from widespread Crohn's Disease and has remained drug and surgery-free for over 20 years. Jini has appeared on numerous podcast, TV, and radio shows throughout the U.S., U.K., Canada, and Australia, giving people hope and vision for how they can heal their Colitis, Crohn's, Diverticulitis and Irritable Bowel Syndrome (IBS), using entirely natural methods. Her books on natural healing for digestive diseases have sold worldwide in over 80 countries.