architecture firm acqua di puglia has completed the restoration and renovation of a two-hundred-year-old residence situated within an ancient historic village in salento, italy. dubbed 'maison salentina', the newly designed house preserves a series of the original characteristics, while introducing new spatial elements in order to form a redefined apulian residence.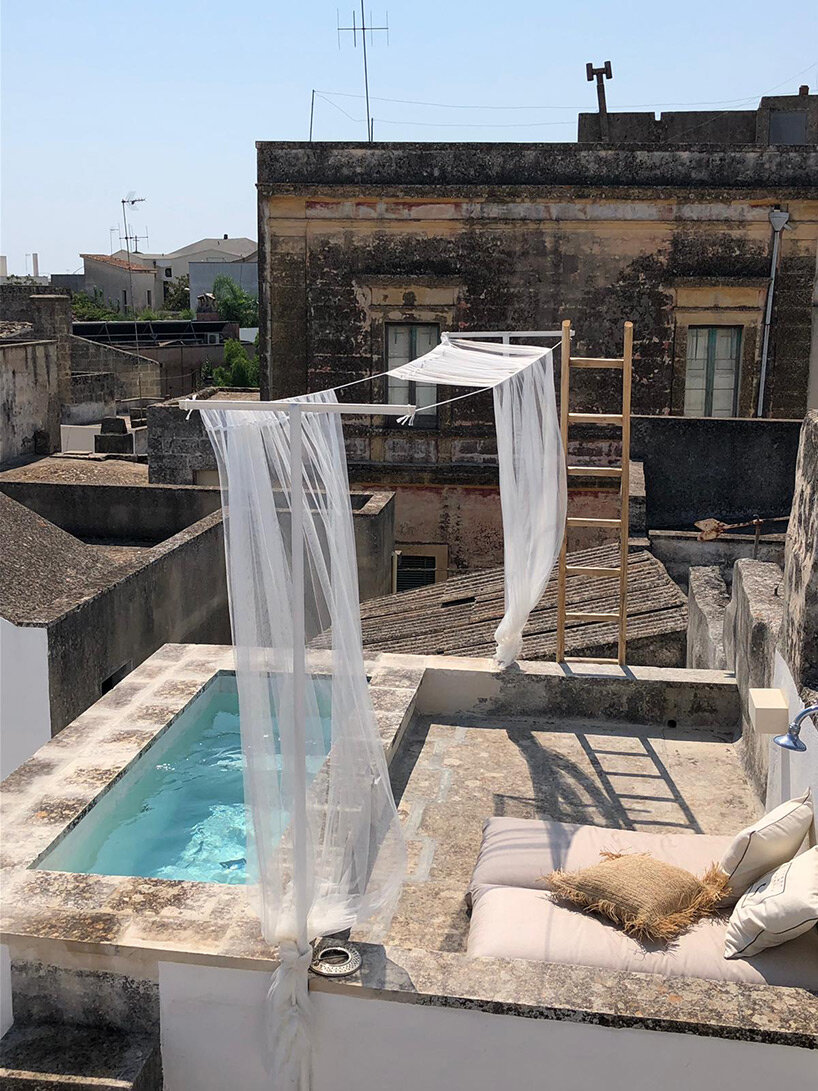 all images courtesy of acqua di puglia
the residence was originally built by local craftsmen with small rooms and modest star vaults, and a large roof was formed afterwards as an addition. during the renovation by acqua di puglia, it was decided that this latter feature would be demolished in order to recreate the original internal courtyard, which serves as the most typical feature of architects' designs. in this way, sufficient natural light was brought into the interior, while circulation and ventilation is facilitated within the living environment.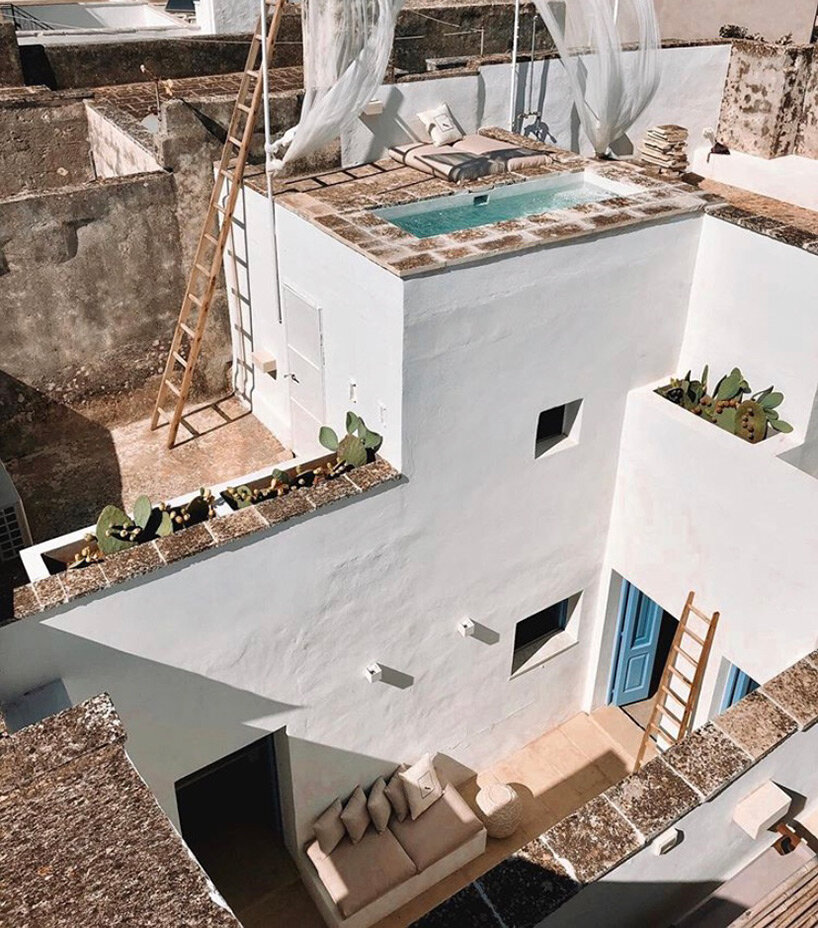 when it comes to the materiality palette, the architects chose to peel some parts of plaster off, in order to reveal the original wall texture. meanwhile, chianche tumbled in lecce stone and micro cement are used as flooring finishes, pure lime is applied on the walls and blue wooden windows and doors are installed. an old original staircase, carefully cleaned and tucked away, allows to reach the upper terraces, arranged as relaxing areas for reading and sunbathing. using an old existing volume, it has been possible to insert a small pool to let people get refreshed during the hottest apulian days.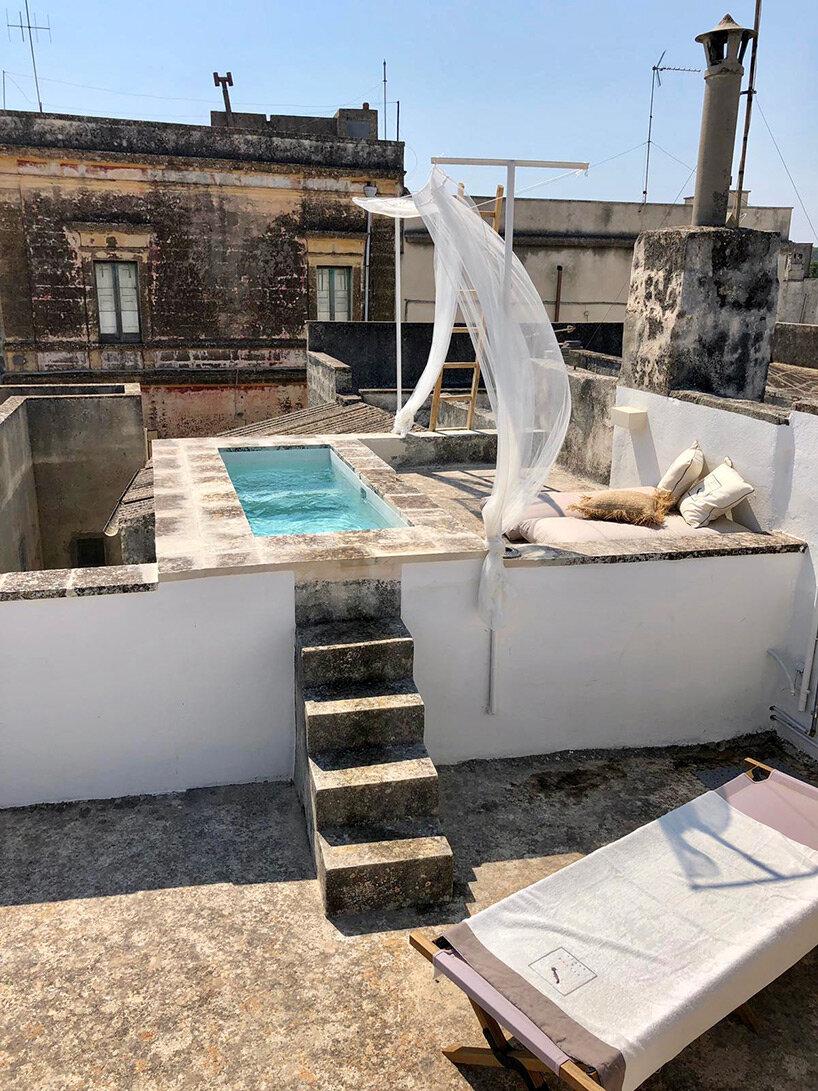 'maison salentina' has the typical features of the apulian landscape: mighty walls, blue mediterranean-style windows and a system of terraces covered with local chianche in lecce stone. the last of the three terraces is furnished in arabesque style, thus recreating a peaceful corner with moroccan features, where residents can enjoy the small pool. the house is mainly furnished with a special interior collection designed by acqua di puglia, consisting of a minimal line of furniture, inspired by a sober, yet elegant style and placed in a rural-chic scenario.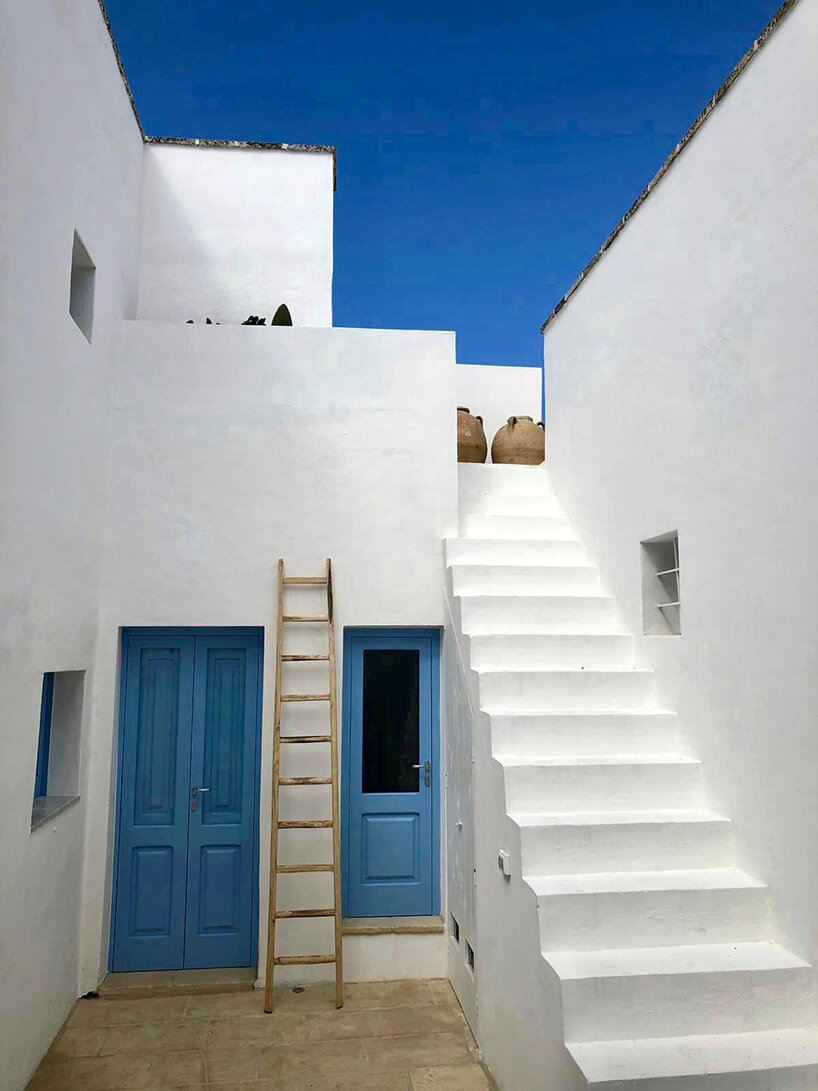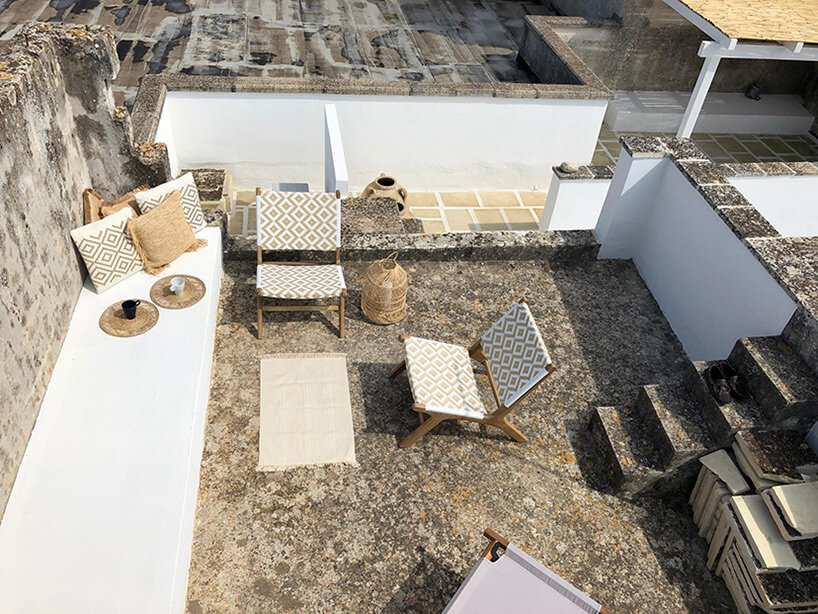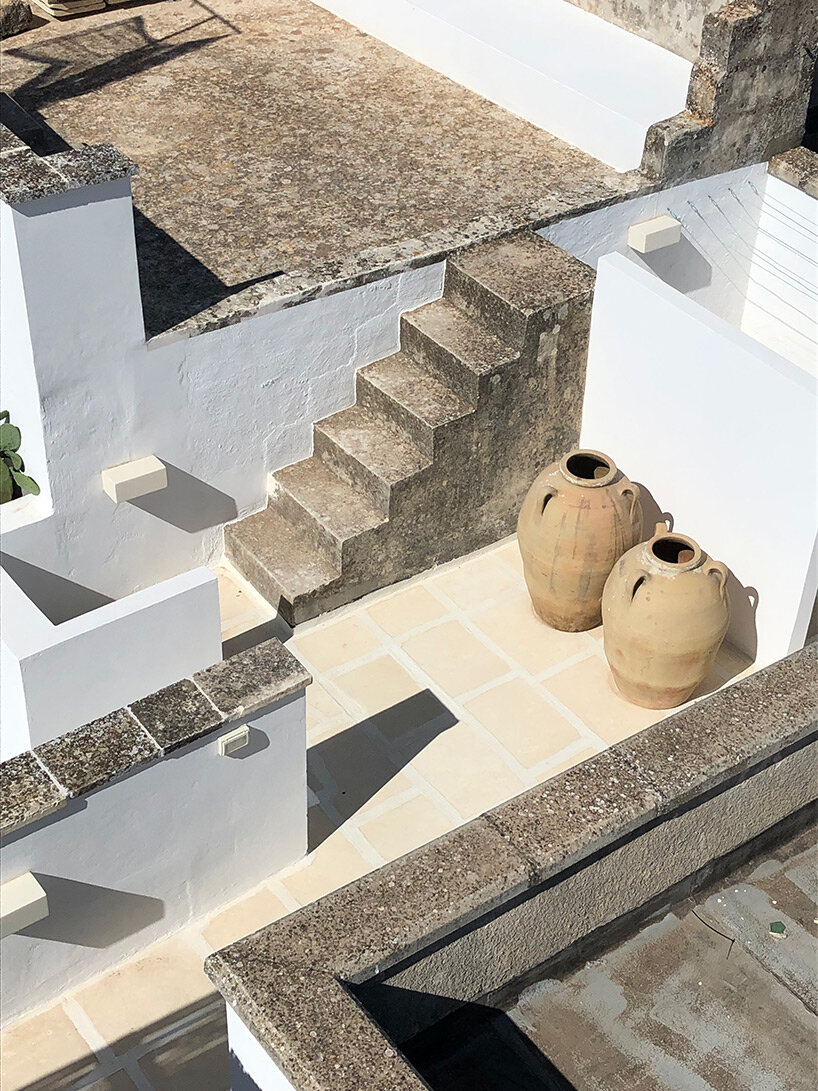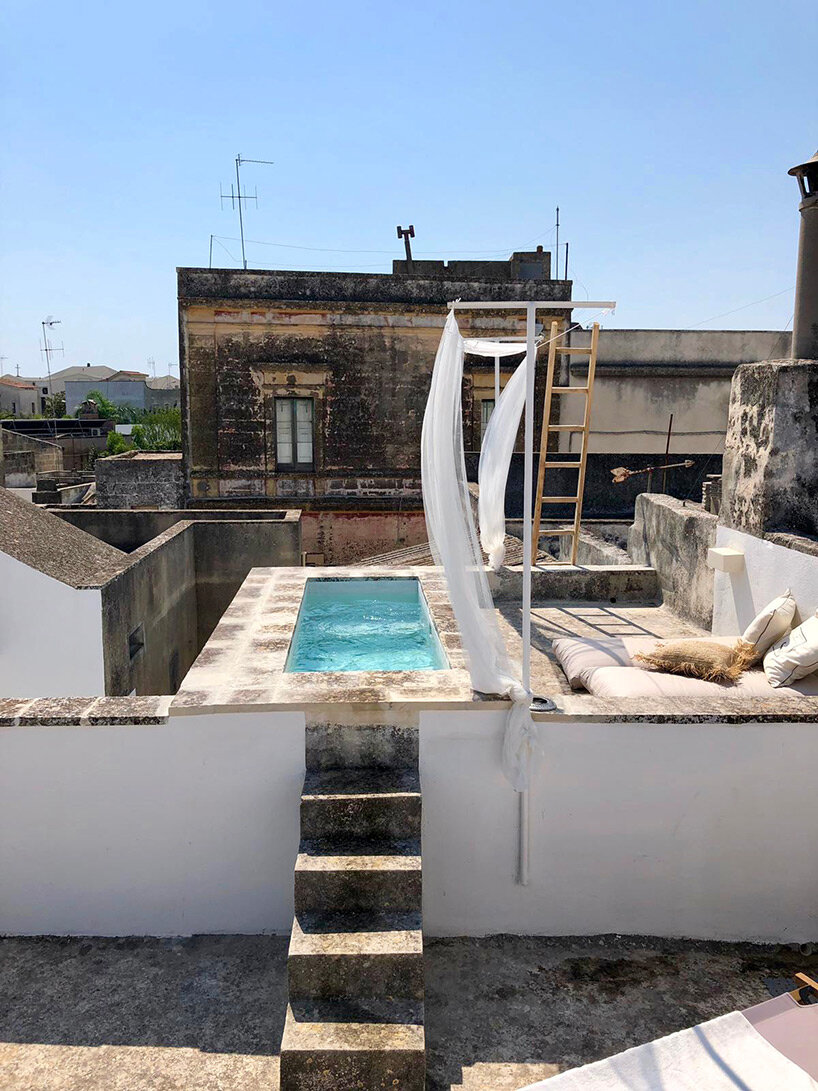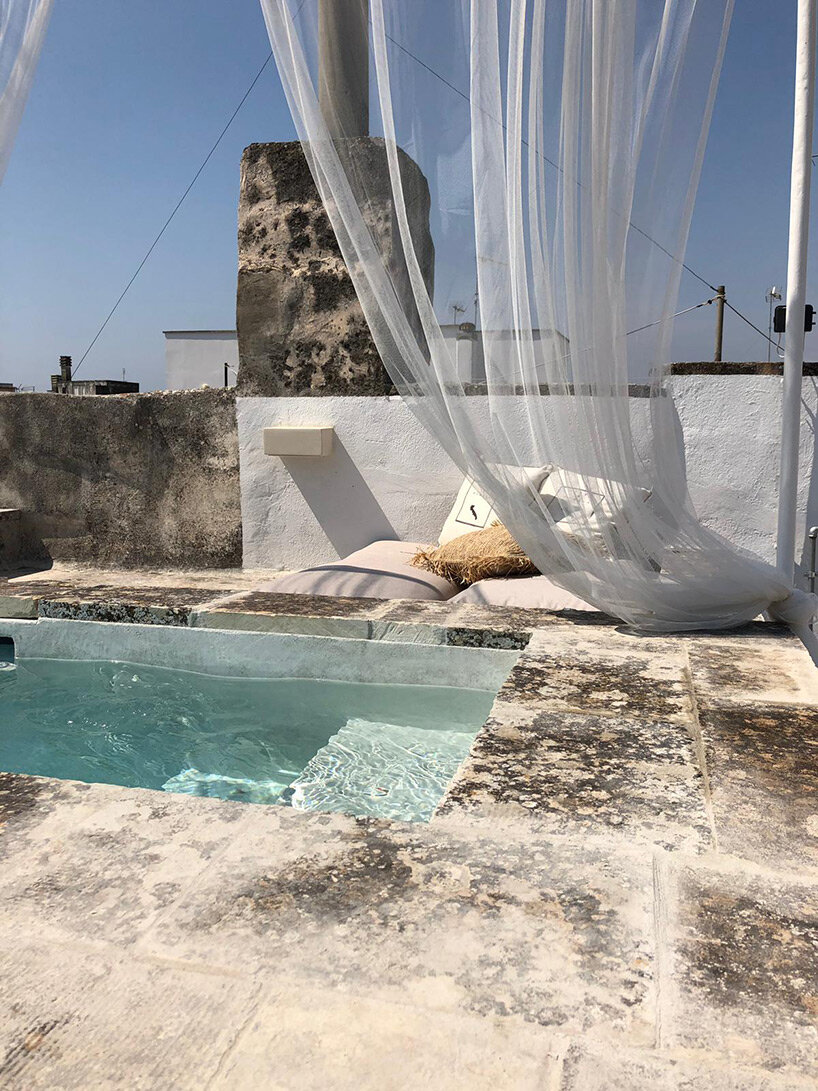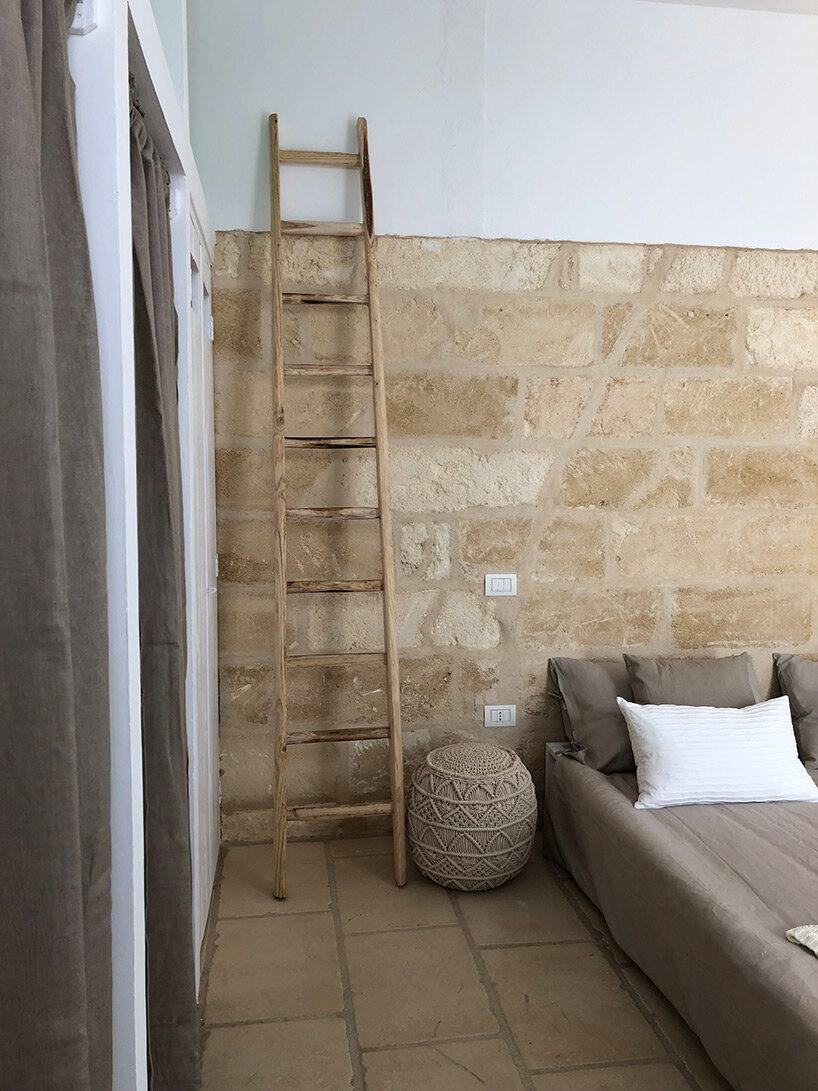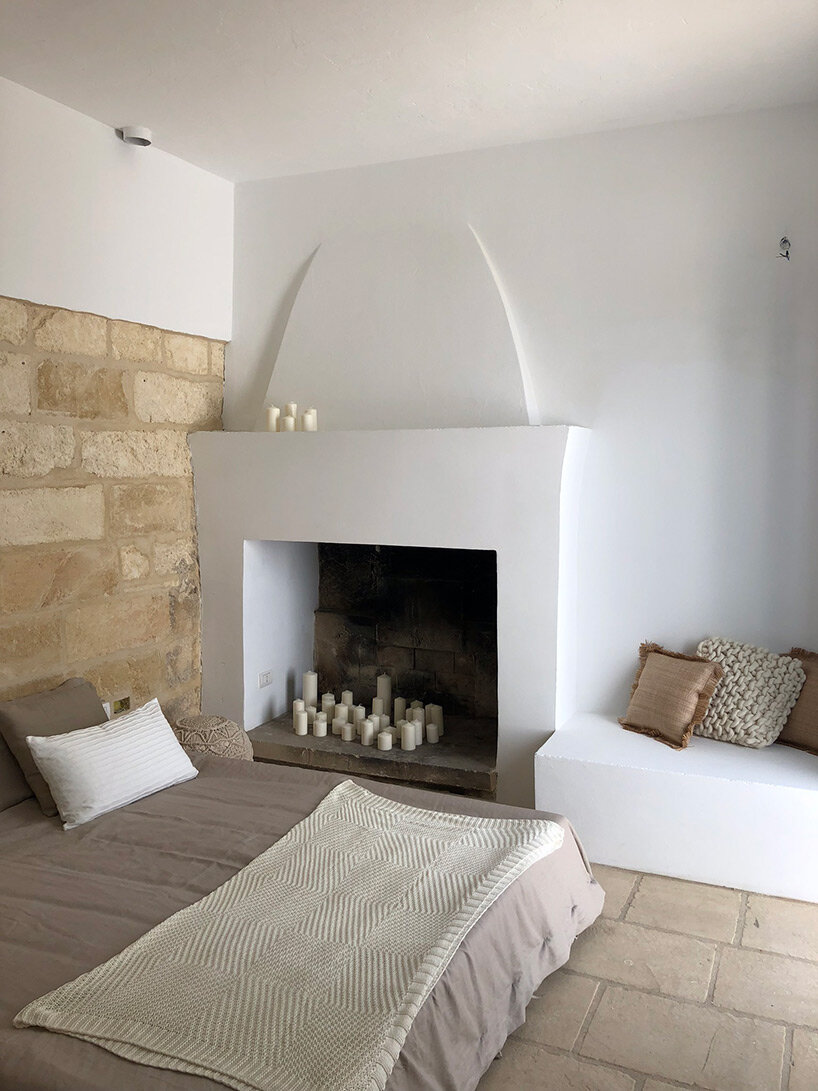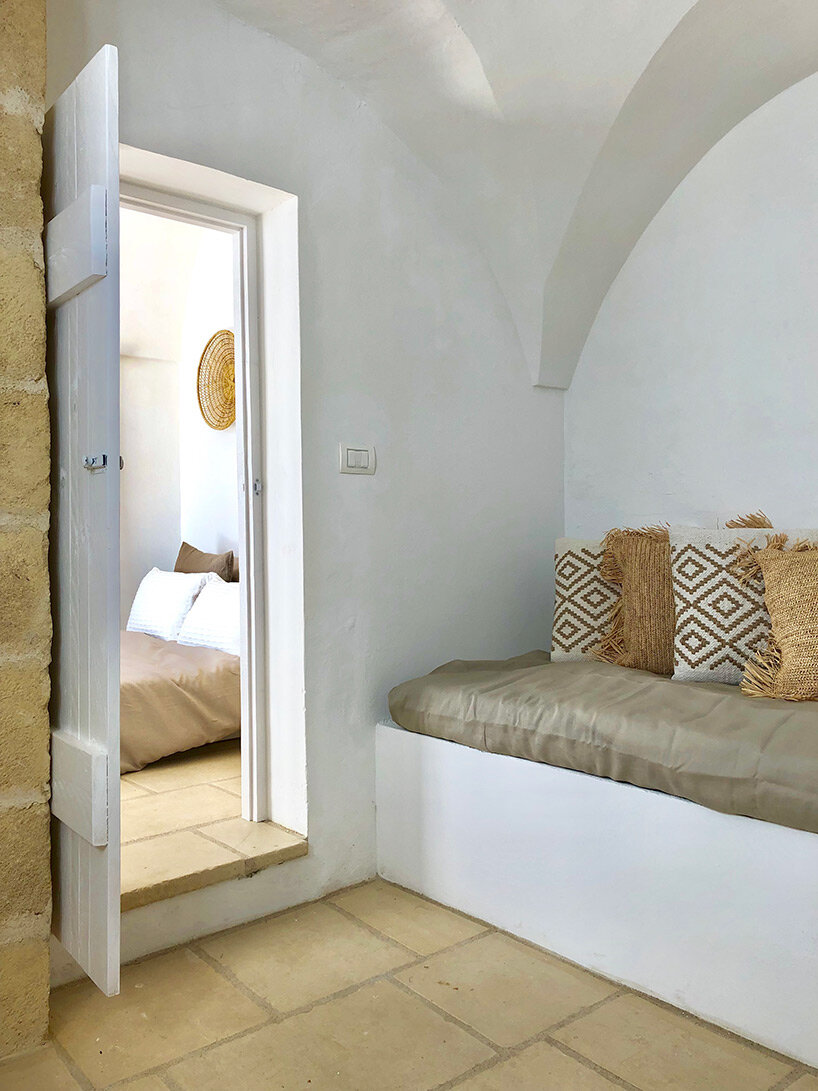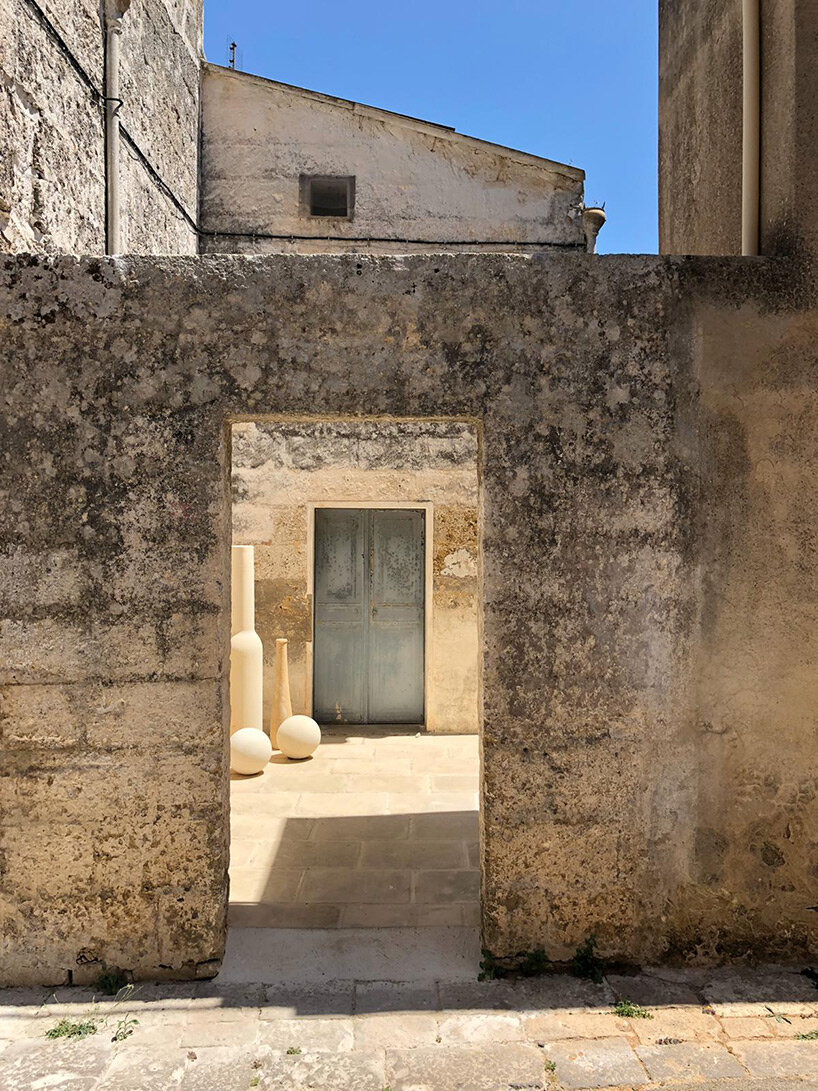 project info: 
name: maison salentina
architects: acqua di puglia
location: salento, southern italy
myrto katsikopoulou I designboom
apr 12, 2021