Passengers will also indulge in a four-course gourmet meal, as well as exclusive tastings and tours at wineries such as Charles Krug and V. Sattui. Operated by Noble House Hotels & Resorts, the train spares no expense, featuring beautifully restored vintage Pullman rail cars, Honduran mahogany paneling, brass accents, luxurious armchairs, and more.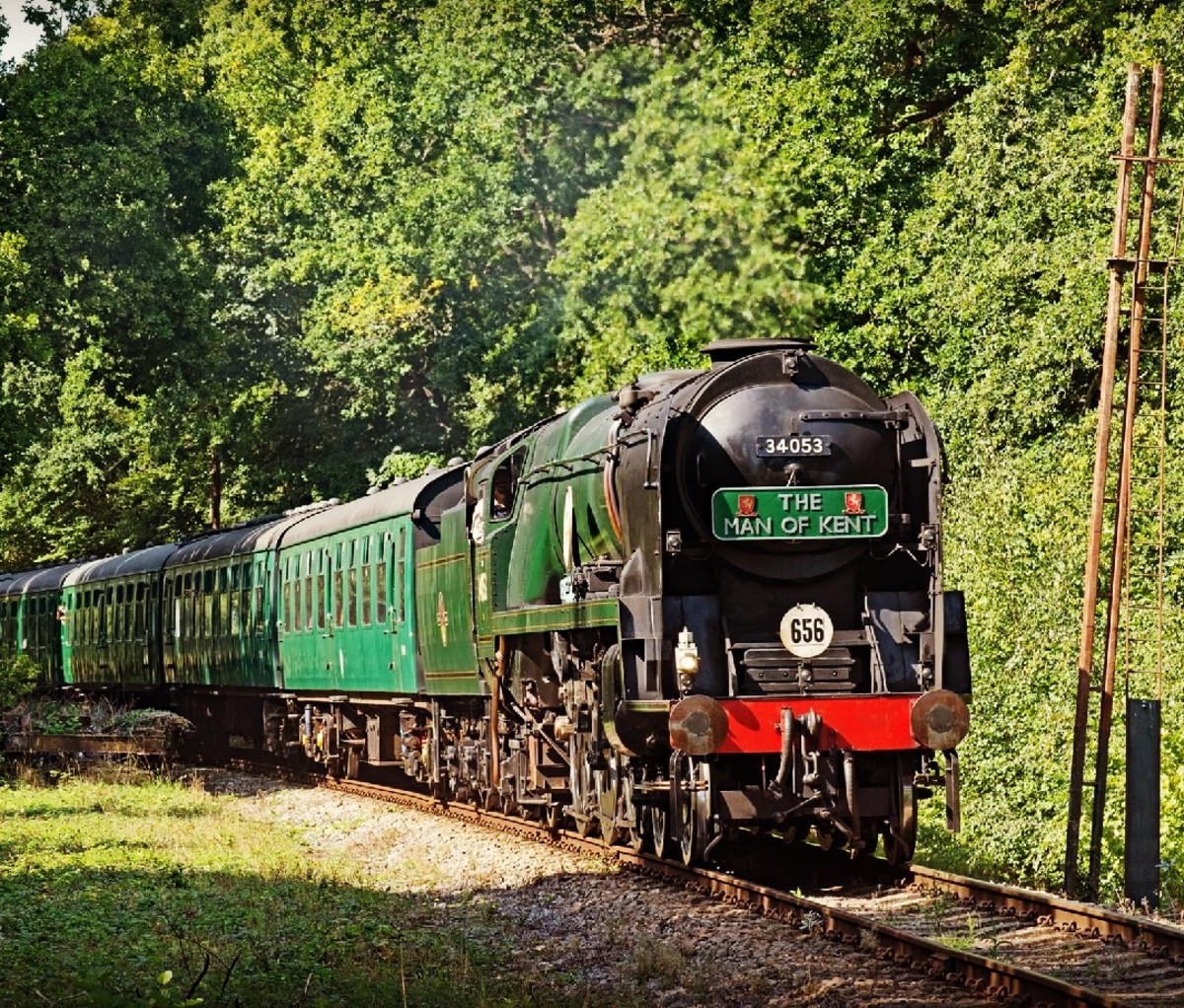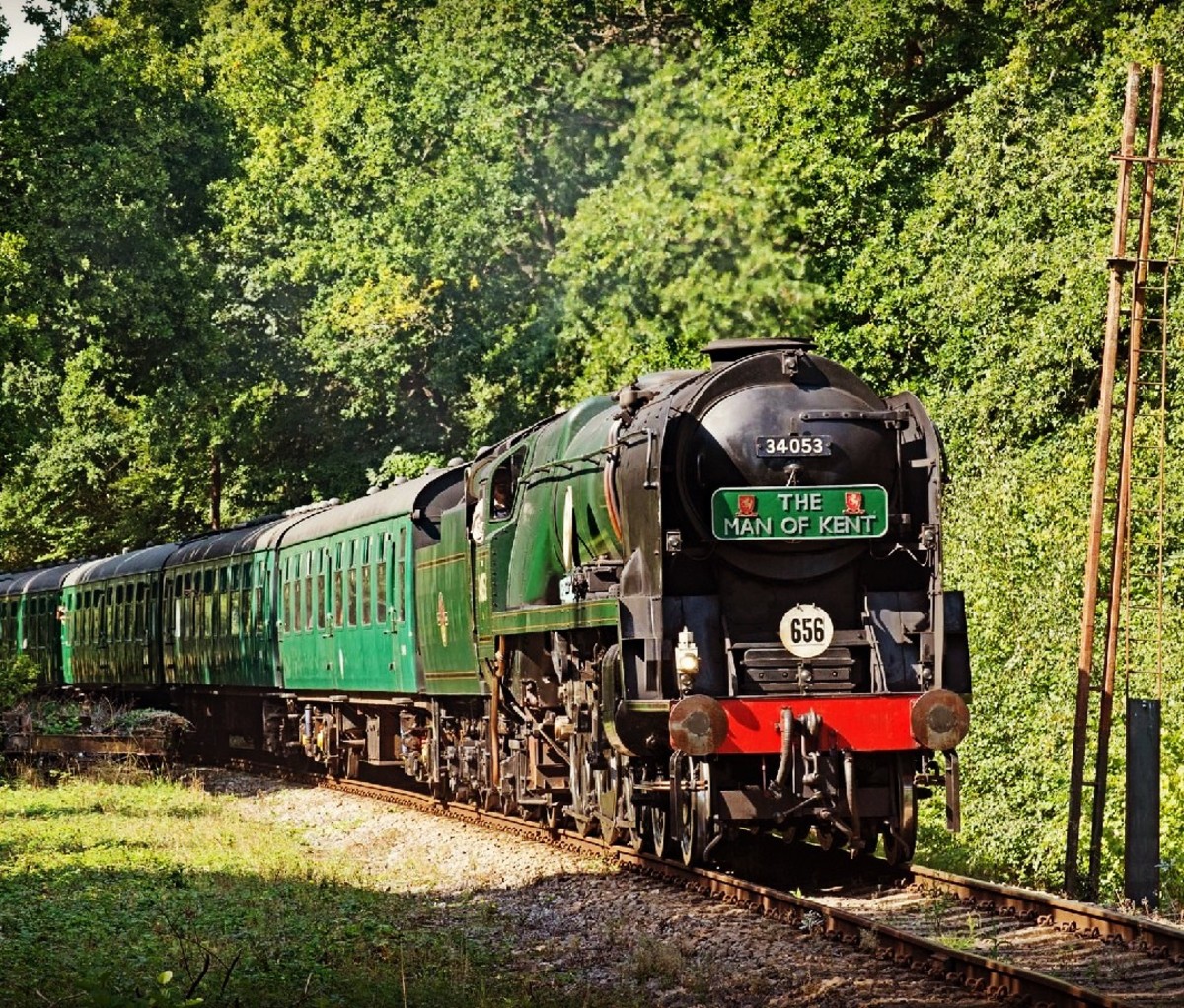 4. The Gin Journey: Kent Gin Train
Where to find it: England
Everyone knows the Brits can appreciate a good gin, so it's no surprise England boasts a scenic gin-themed rail trail. The Kent Gin Train debuted in early 2020 and has been a fan favorite ever since. Presented by the Spa Valley Railway, passengers will board the heritage 1960s carriages at the Tunbridge Wells West station in Kent (approximately 40 miles from London) before setting off through the High Weald—a designated Area of Outstanding Natural Beauty.
Along the picturesque round-trip ride, participants will sample three different gins selected from local distilleries. The experience also includes a range of canapes, as well as various fruits, tonic water, and other garnishes so people can customize their concoctions. During the voyage, thirsty guests can also purchase additional gin cocktails before returning to Kent.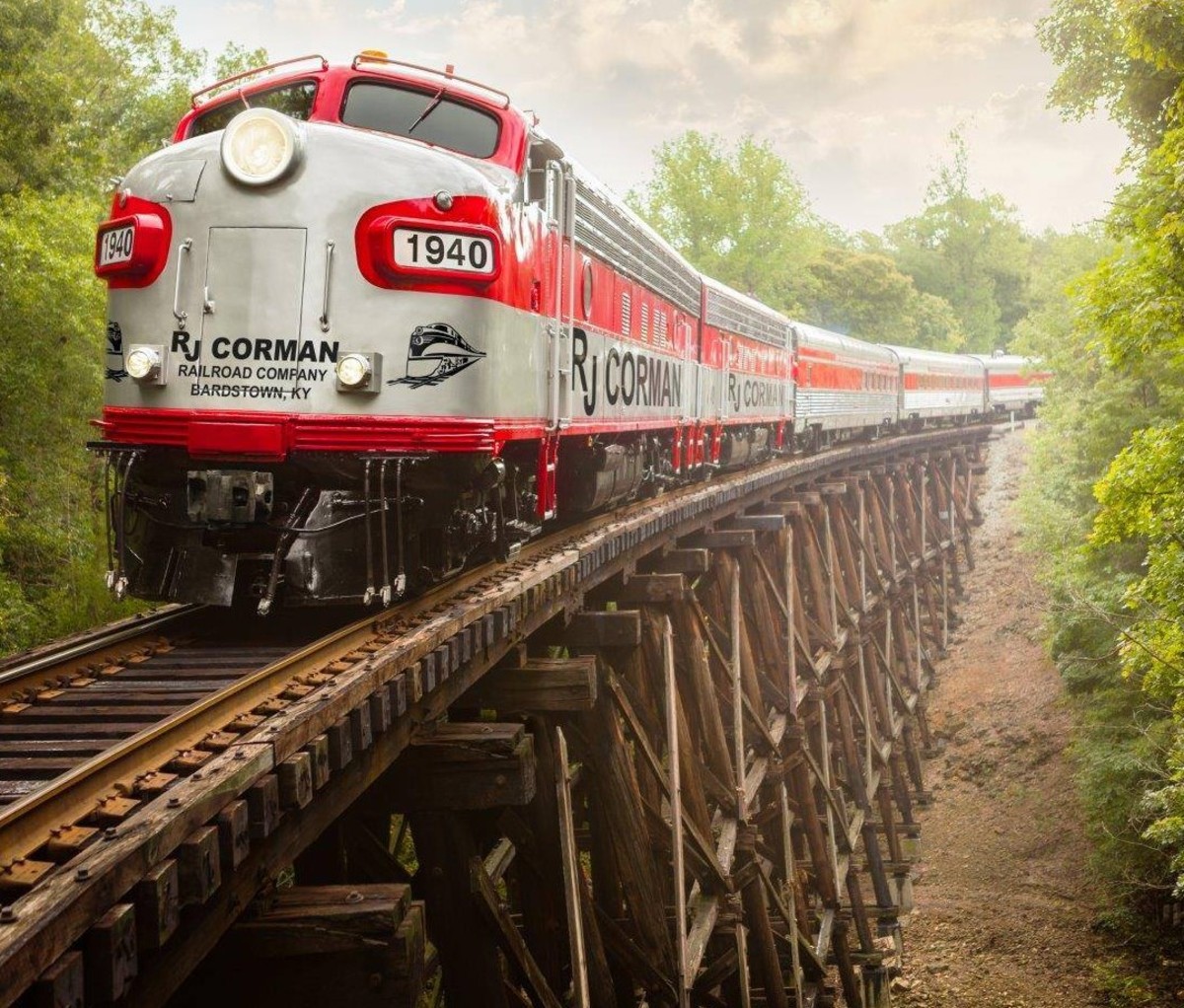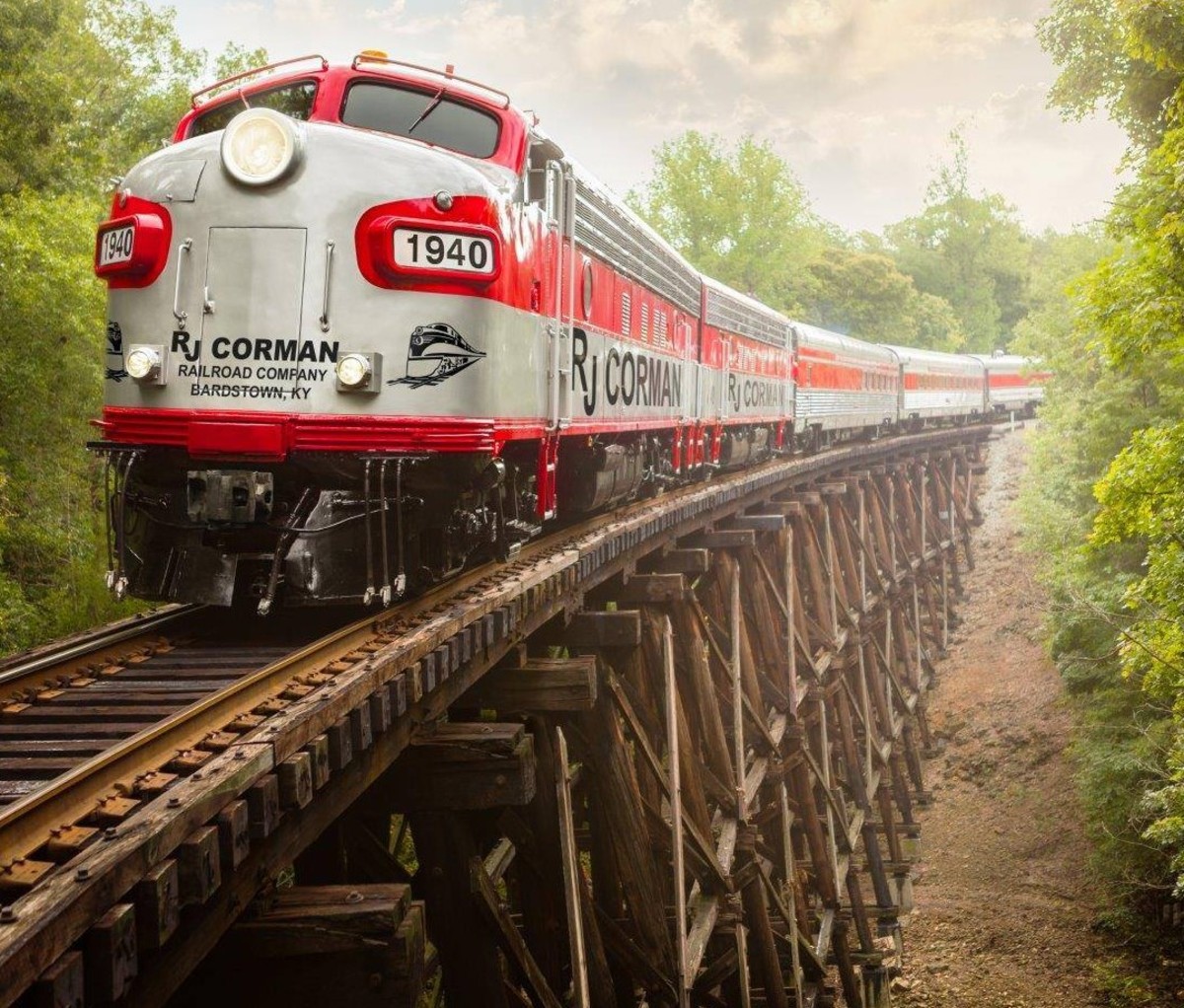 5. The Bourbon Excursion: My Old Kentucky Dinner Train
Where to find it: Kentucky
My Old Kentucky Dinner Train checks a lot of boxes: train travel, bourbon, history, nature, and so much more. The Bourbon Excursion is a 2.5-hour roundtrip journey that winds its way through the rustic wilds of Central Kentucky. The adventure begins in Bardstown's historical depot, which also houses a gift shop and full bar stocked with more than 35 types of bourbon. Once on board, passengers are treated to a mouth-watering prix fixe meal. Meanwhile, master distillers prepare bourbon pairings and share tales about the spirit's rich legacy.