100 years of good design. the philosophy and all that it entails, coined globally by icon designer dieter rams, has shaped braun as an international brand as well as the design world over the past century. in the aim of promoting the work of young designers, good design has been promoted through the braun prize since 1968. the 21st edition, the braun prize 2021, invites the design community to solve challenges of today and in the future. it asks young, up-and-coming designers and inventors to explore good design to address and 'shape tomorrow'.
with a total prize value of $100,000 USD, register and submit design concepts until august 31, 2021 – here.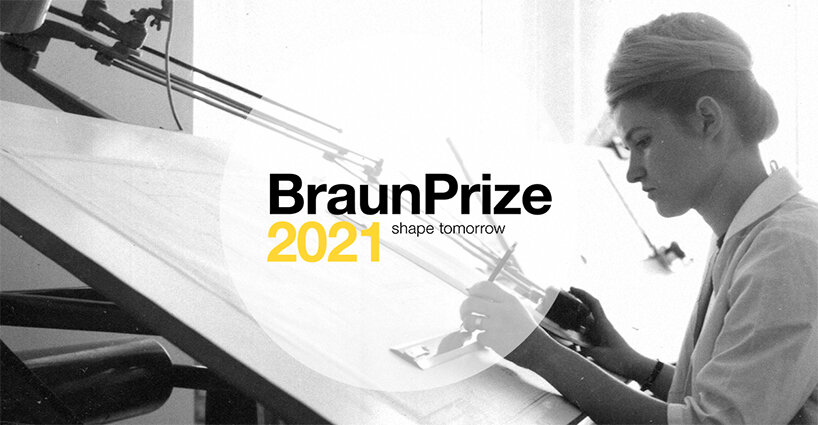 the braun prize 2021 asks young, up-and-coming designers to 'shape tomorrow'
all images courtesy of braun
the braun pize 2021 once again showcases the design brand's continuous commitment to the creative world. it seeks great designs, visionary ideas and clever solutions that will help promote behavioral change and make an impact on today's society and the future of our planet. submissions are free but must be design concepts – products on the market will not be accepted. after submissions close on august 31st, the international jury panel will then select the winners.
professor oliver grabes, head of design at braun and chairman of the braun prize, offers his take on 'good design', what it means in the modern day, and why competitions like this matter more than ever.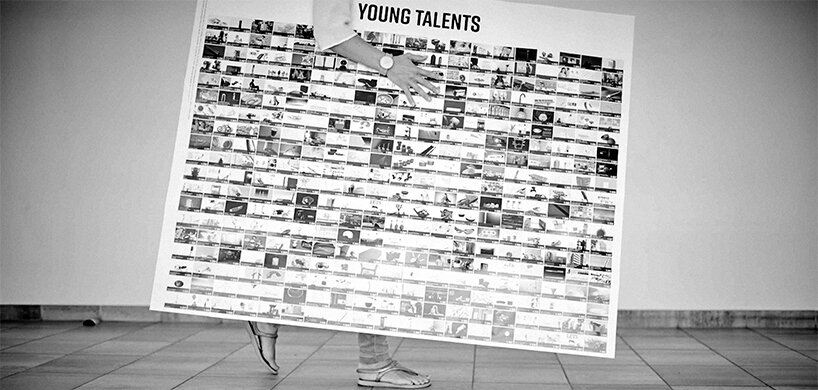 the competition has two categories to enter: students and young designers
designboom (DB): 'good design' seems like a concept with many possible definitions. what does it mean to you, and why does it matter in the world today?
oliver grabes (OG): for us at braun, products need to be useful, simple and designed built to last. we think this approach of 'good design' can apply to many products or concept across categories and product forms, addressing virtually any kind of challenge. that's why 'good design' is the driving principle for the braun prize – we aim to improve thoughtful, sustainable design for all categories, and all users.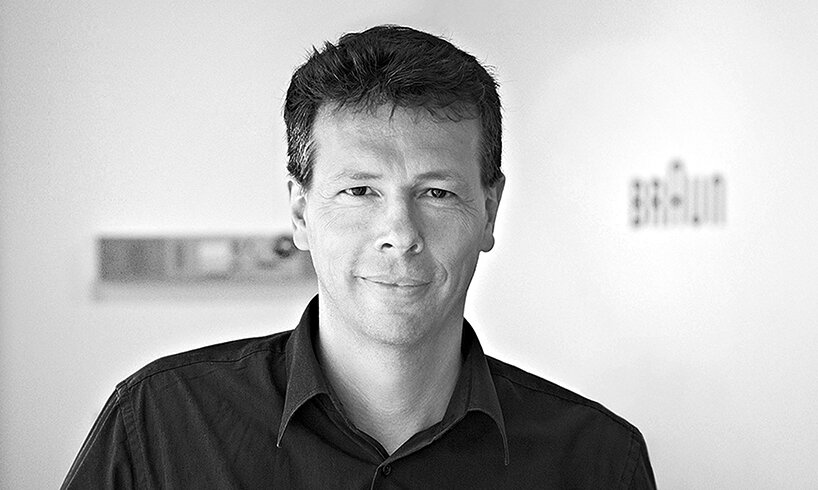 professor oliver grabes, head of design at braun and chairman of the braun prize
DB: growing a brand for a century is no small feat, and likely required braun apply principles of 'good design' to your own products and approach in the market. how do you see 'good design' impacting your future?
OG: the mantra of 'useful, simple and built to last' has been foundational to our brand, how we design products and what is important to us. we're celebrating this guiding principle all year, as a way of reinforcing its importance to our future success. we have put together an exciting program of activities across this special anniversary year, one of them being the braun prize 2021. the prize is targeted especially to younger generations, to get involved in 'good design for a better future' because, at the heart of it all, braun is about user-centric design and we want the brand to stand the test of time.
DB: how are you using design to stay relevant in a world that evolves rapidly week to week, let alone across a century?
OG: with our 100th anniversary, we see the opportunity to do more than celebrate our past; our aim is to bring braun's belief that design should be simple, useful and built to last to broader audiences, especially younger generations. as an example, we collaborated with one of today's foremost designers, virgil abloh, to start the conversation around the role of design by reimagining a braun icon from the past 100 years. to continue the dialogue around good design, we asked gen Z-ers around the world what challenges they face and how design can help overcome them in the future. the learnings will enable us to build on our design principles and stay relevant for the next 100 years.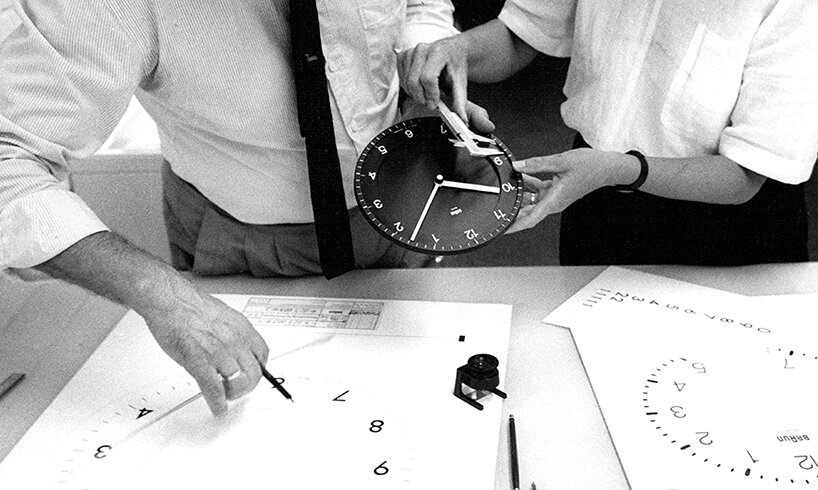 the braun prize 2021 once again showcases the brand's continuous commitment to the creative world
DB: how does the braun prize fit into this equation?
OG: the braun prize is a tri-annual celebration of the best and brightest thinkers. encouraging young creatives to move into this field – and showcasing their best efforts – only serves to benefit us all. together, international collaboration and competition will bring all of us forward into a future with evermore thoughtful, useful designs that stand the test of time.
DB: how did you come up with this year's theme, 'shape tomorrow'? what are you expecting to see from entrants?
OG: good design has a critical role to lay in addressing problems and driving change that betters our lives today and tomorrow. in a recent global study we conducted among 18-25 year-olds, we found gen Z believes that good design will play a pivotal role in its future. in fact, four out of five (78%) agreed that accessibility—regardless of age, impairments or skill level—and ease of use are the single most important areas in which design can deliver an impactful change. that's what we want young designers and creatives to have in mind when they consider our theme of 'shape tomorrow'. how will their proposed design meaningfully change the way we operate in the world for the better? how will they help promote behavioral change and make an impact on today's society and the future of our planet? design that can affect this type of positive social impact is good design at its best.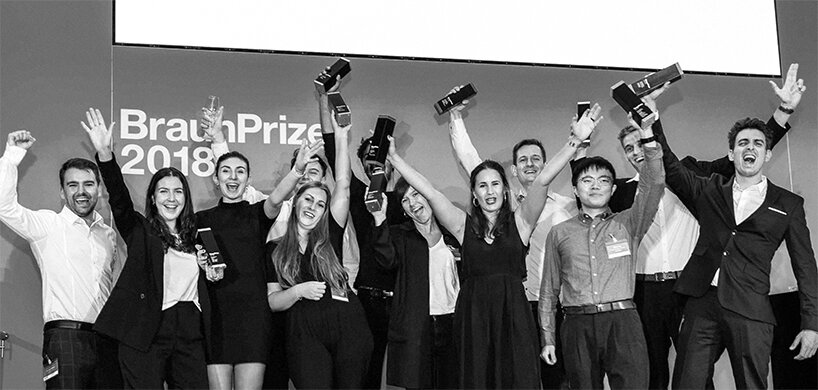 braun prize 2018 winning designers and inventors
DB: what is new with this year's braun prize?
OG: with our centennial anniversary coinciding with the triennial braun prize competition, we've increased this year's total prize value to $100,000 USD. the principles of good design that are embedded in the braun prize are also central to our own values – and we want to show that commitment with an even stronger incentive for young designers to enter. we've also made additional shifts to make the program more accessible for all, including a move to be all-digital and opening the competition to design ideas and visionary concepts. this year, we will also appoint international design leaders from across the globe to form the braun prize jury panel and the competition with culminate in a digital award ceremony in november.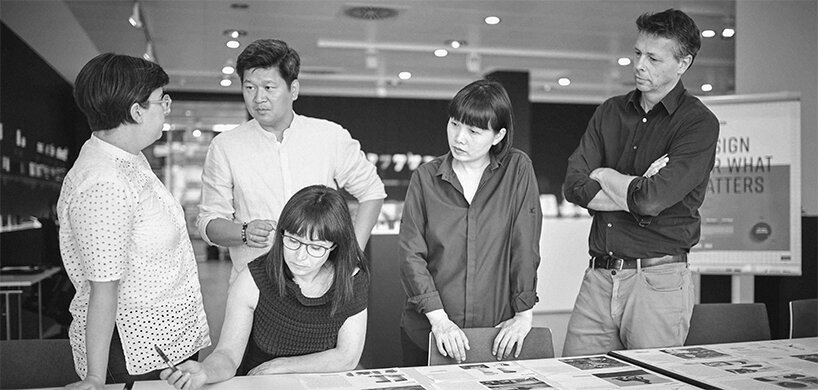 a prestigious, international jury panel will select the winners ahead of a ceremony in november 2021
DB: fast forward to october, the winners have been announced. what would have made you particularly proud?
OG: I know I'll be proud when the design ideas and concepts submitted illuminate our path toward shaping a better future. I know we'll get there, because I continue to be in awe of the creative and unexpected nature of our entries. young designers and inventors around the world come to us with sharp insights, thoughtful detail and tremendous passion. having the opportunity to work with them – and ultimately to support their progress in this field – gives me great hope for the future – as this young generation is taking action to shape it.