the 'orelhão' ('big ear' in portuguese) is the name given to the iconic egg-shaped telephone hoods that has been decorating the brazilian sidewalks since january 20 and 25th 1971, when rio de janeiro and são paulo respectively installed their first booths. designed by chinese brazilian architect chu ming silveira, the distinctive shells took shape as lightweight oval hoods, prioritizing acoustics, along with user comfort, protection and privacy. just how london still holds on its emblematic red phone booths, the brazilian metropoles would not be the same without their 'big ears'.
although the appearance of mobile phones has led to a stable decline in the use of the orelhão since the 2010s, the devices are still incorporated into the street furniture of brazil and other latin american countries, as well as africa and china. with the iconic phone shelter reaching its 50th anniversary, the official orelhão website celebrates its consolidated status as a world design icon reminding its influence as a symbol of brazil.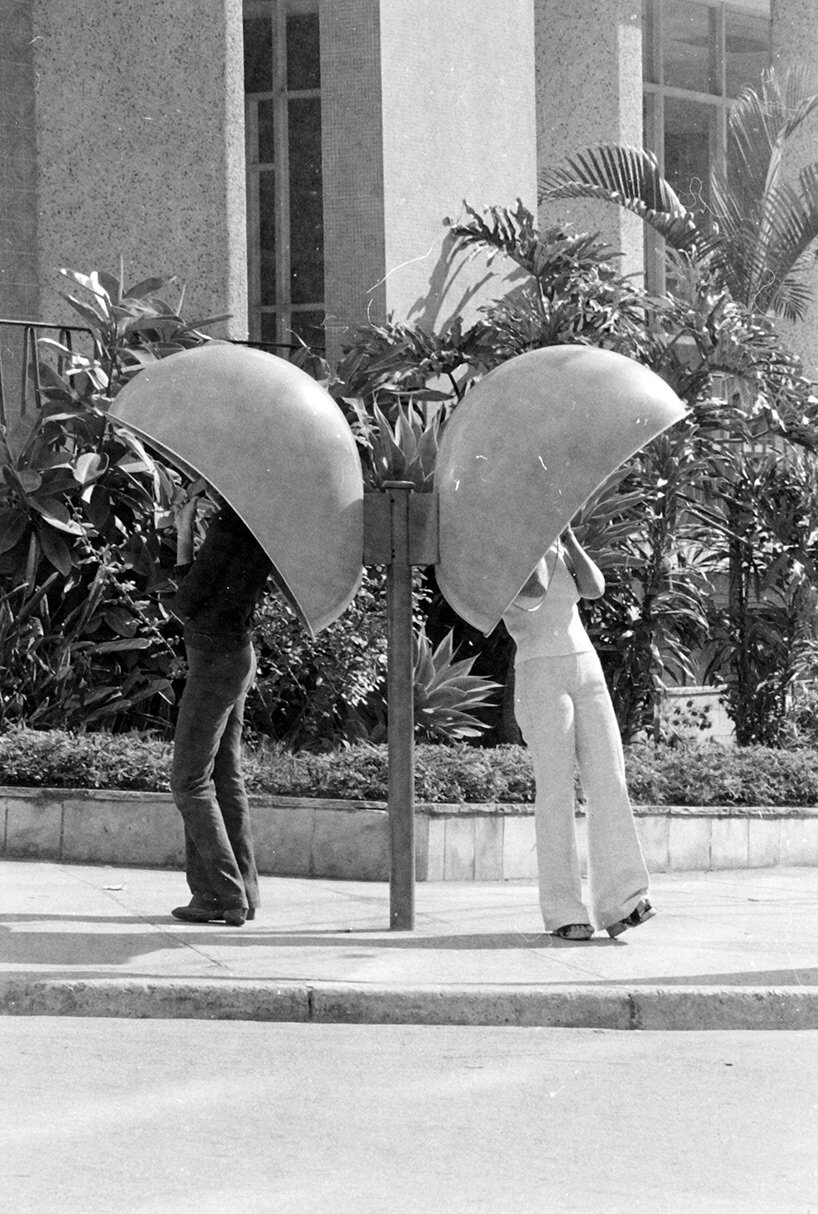 the payphone shell in its double version on the streets of são paulo 1973
all images via orelhao, unless stated otherwise
the concept by chu ming silveira emerged as a solution to the initial public phone devices that turned out to be problematic, due to high construction cost and frequent vandalism. the architect needed a low-cost solution that was easy to preserve, offering protective shelter to phones and their users. bearing these criteria in mind, she chose acrylic and fiberglass as the main materials to form a lightweight egg-shaped shell that is strong, light, resistant to sun, rain and fire.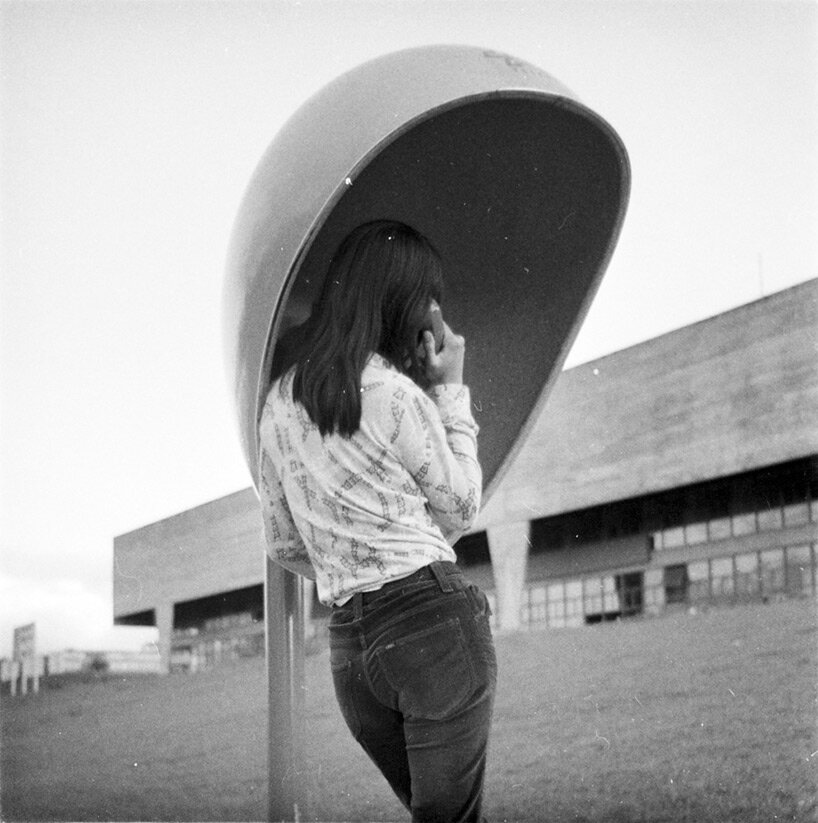 the payphone shell in its single version
although formally named 'CHU I' and 'CHU II', silveira's shells have been immortalized as 'orelhão' (big ears) or 'orelhinha' (little ears). the smaller acrylic orange 'little ears' were created to fit within confined areas, such as shops or public workspaces. although designed to be fixed on walls and small posts, they can be adapted to many other types of support. their oval shape was adopted not only for the acoustics and looks, but also for the consistency in terms of the construction method.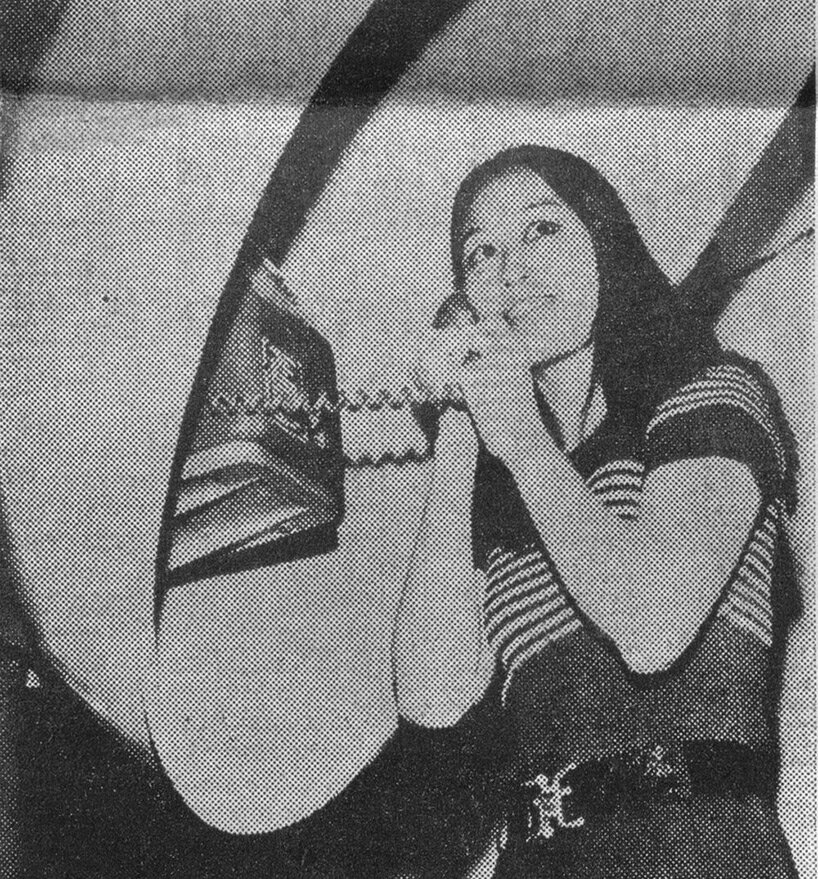 photo of chu ming silveira and her invention from a publication in a 70s periodical
the orange-and-blue 'big ears' were created for larger open and semi-open environments, with its orange and blue fiberglass resisting bad weather, and extreme brazilian temperatures. variations of both the small and the big ears made their appearance, as the designer continued to experiment with the optimization of acoustics, efficiency, privacy and aesthetics. the shells were installed in single, double and even triple versions, while some of them were made to be transparent, in order to expand the space visually.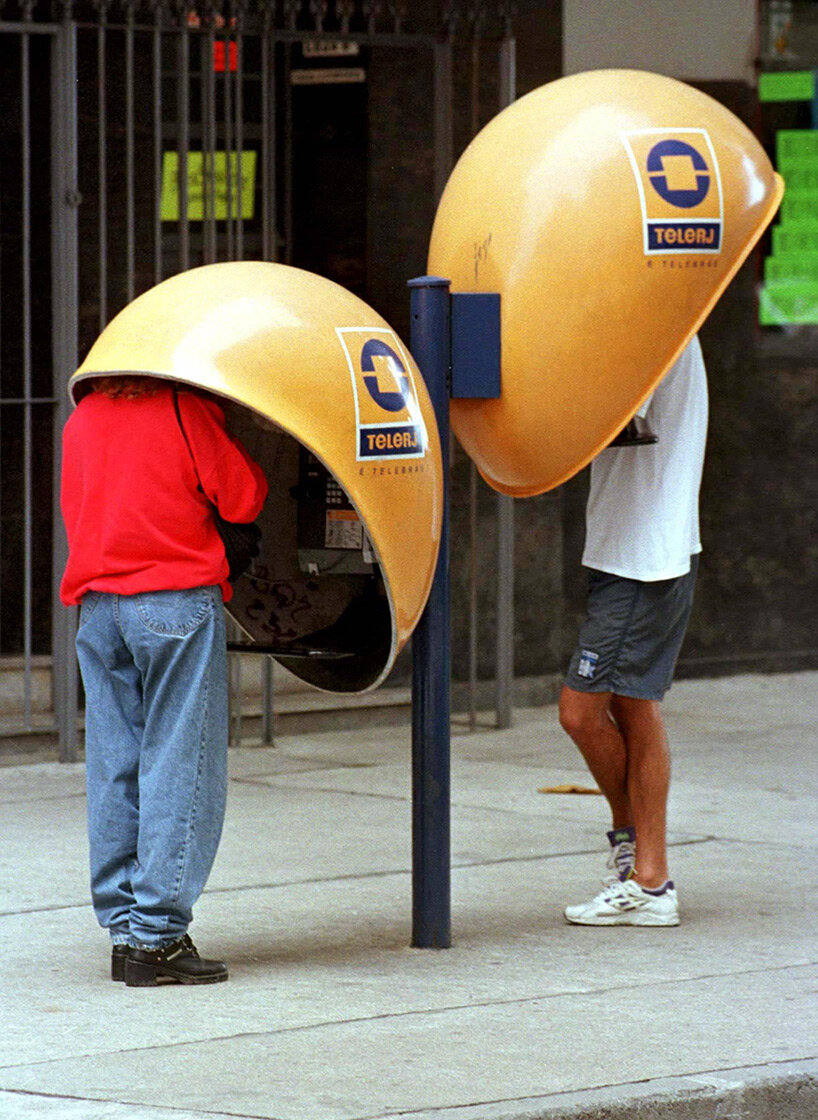 image by gregg newton, via buzzfeed
with the first 'orelhão' prototypes emerging from the streets of rio de janeiro and são paulo, the egg-shaped booths quickly became very popular among the citizens. all these years, the iconic booths have gained a number of curious nicknames, such as 'tulips' and 'astronaut's helmets'. with her innovative design, chu ming silveira has successfully created an organic welcoming space that still offers protection and privacy to passers-by. today, orelhões have sprung across more latin american countries like peru, colombia, paraguay, but also in african countries like angola and mozambique or in china and other places around the world. although they are now disabled, they still adorn the sidewalks as pops of colors amind the urban surroundings.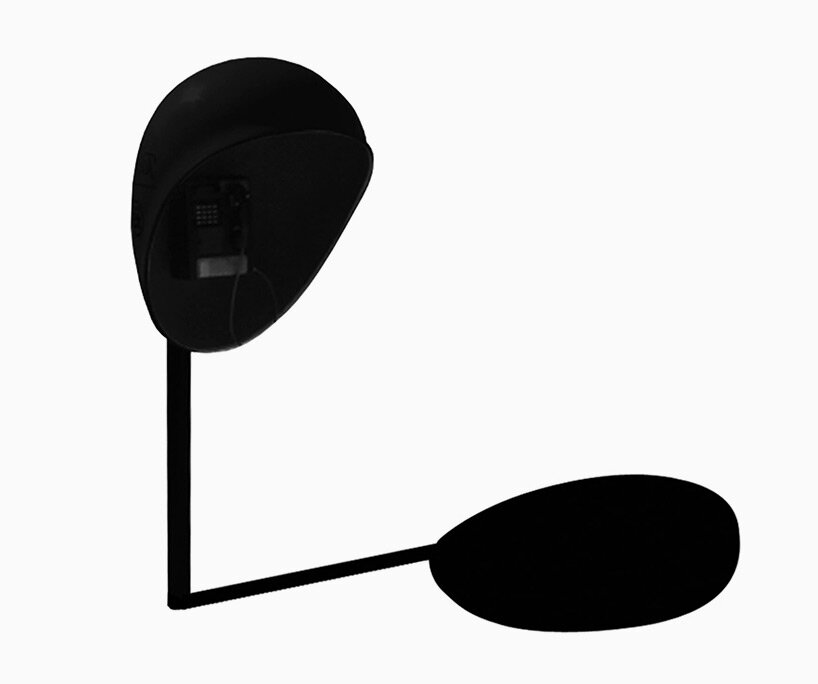 'lunar calendar' – custom phone booth by architect alan chu for call parede 2012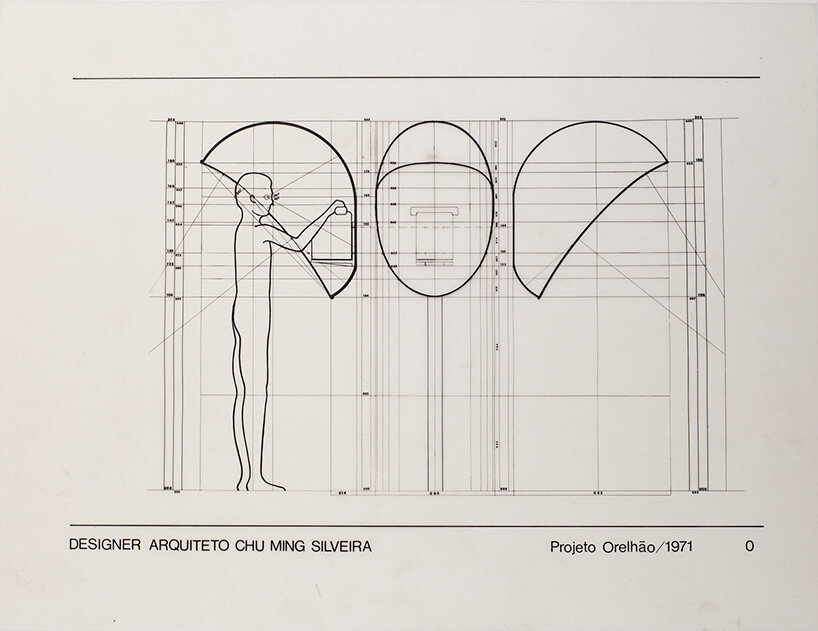 'big ear' ('orelhão') original design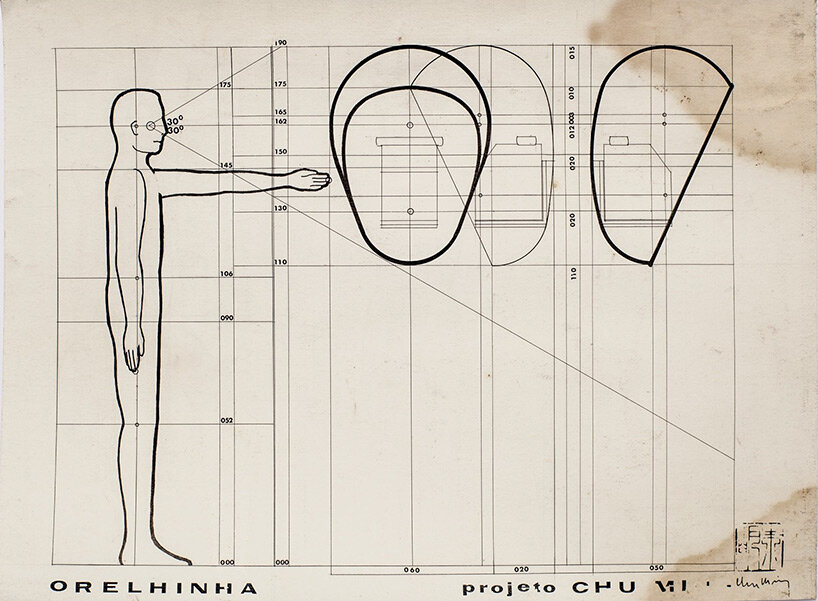 'little ear' ('orelhinha') original design
project info:
name: orelhão
designer: chu ming silveira
myrto katsikopoulou I designboom
jun 06, 2021