carefully nestled into an alpine meadow outside aspen, colorado, CCY architects' meadow house minimizes environmental and visual impact on the natural landscape. the volume is embedded into the landscape, rather than imposing itself as a distraction from the environment. upon driving up to the property, visitors are met with what appears to be a small scale pavilion clad in charred wood. only after turning a corner toward the garage does the house reveal itself as a more extensive home.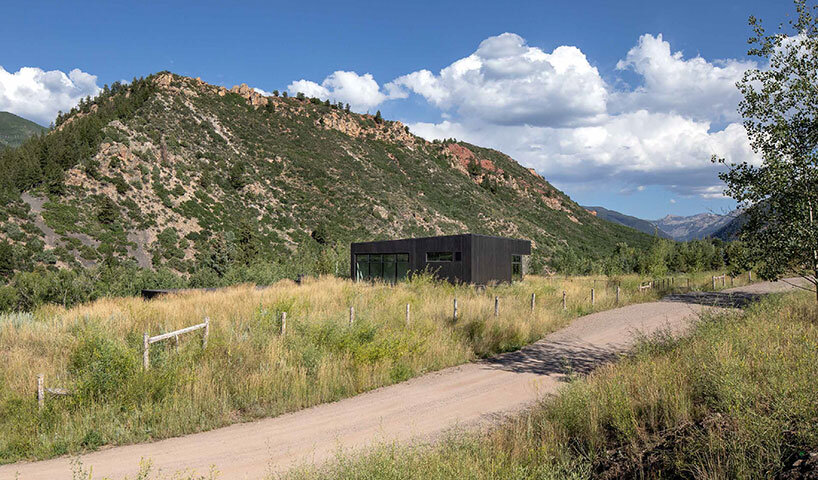 image by jeremy bittermann / JBSA
the CCY architects-designed meadow house can both accommodate many guests, while feeling intimate while the family is there on their own. with the primary suite, additional bedrooms, and gathering areas tucked into the landscape, the design team creates continuity with the surrounding meadow. even with extensive program, including five guest bedrooms, a theater, and a bowling alley, the structure seamlessly integrates into the natural, surrounding habitat, minimizing the visual impact of the house. the planted roof comes with other benefits, too, filtering snow melt and storm-water runoff.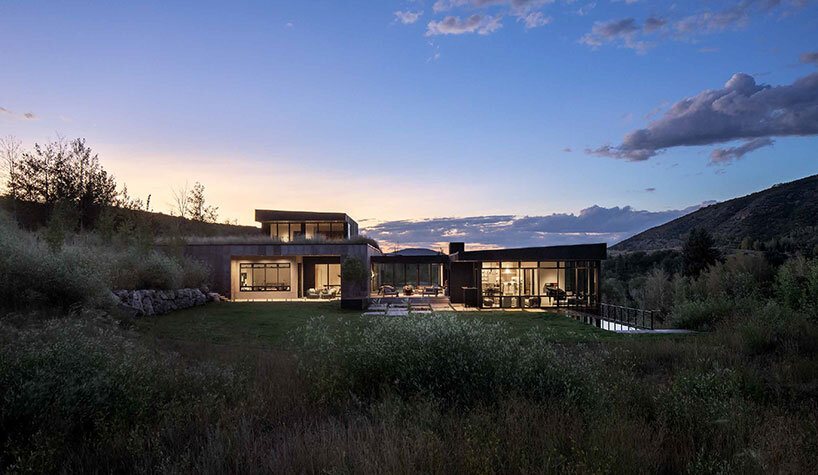 image by jeremy bittermann / JBSA
CCY architects considered materials to create a feeling of seamless cohesion between the meadow house's indoor and outdoor spaces. the dark, charred wood that clads the above-ground volumes extends inside the home, connecting the discrete pavilions with the interior program. the areas anchored into the meadow are clad in precast concrete panels, which were cast on site and contrast powerfully with the wood. along with areas of glass and steel accents, these elements define the material palette. CCY worked closely with the clients' art advisor to ensure their world-class collection of paintings, prints, and outdoor sculptures fit in and around the home, and that each work was considered in concert with the design.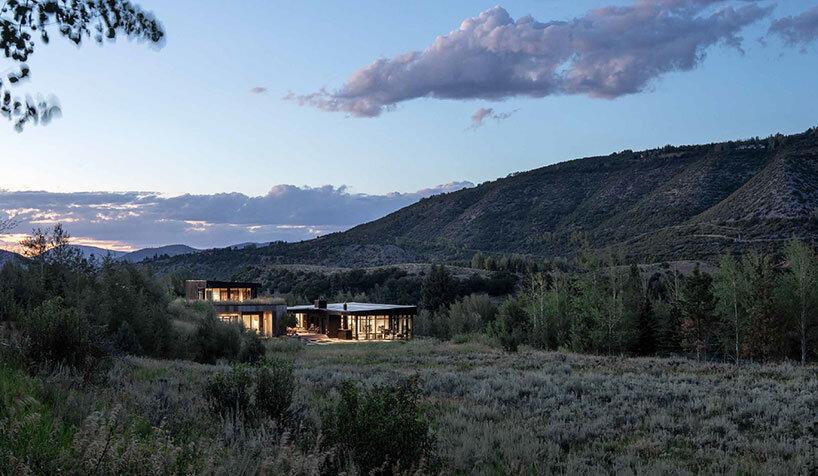 image by jeremy bittermann / JBSA
the high-performance thermal envelope with limited glazing contributes to the energy efficiency of the meadow house. for instance, discreet skylights in the primary bathroom deliver light through the planted roof, washing walls in natural light that creates a soothing counterbalance to the traditional windows that surround the house. given that 75 percent of the house is below grade, it was essential to find creative ways to introduce daylight into the interior spaces. by incorporating windows that frame different vistas around the property and introducing a network of skylights, even the deepest areas of the home feel light and airy.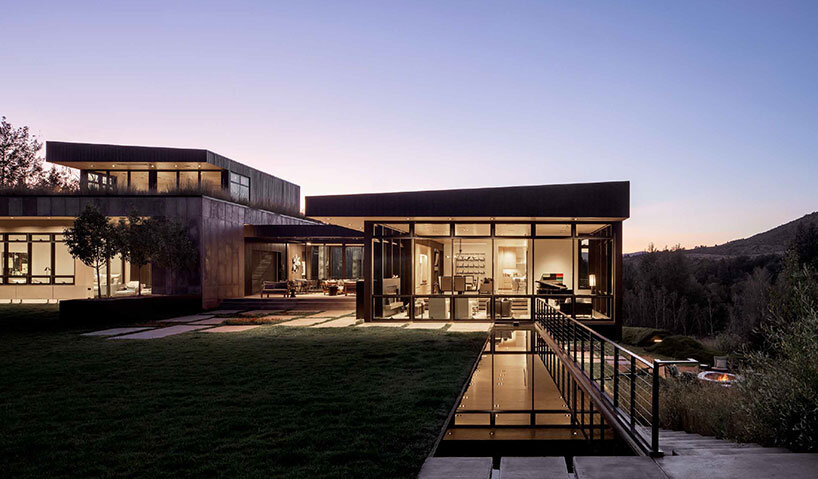 image by jeremy bittermann / JBSA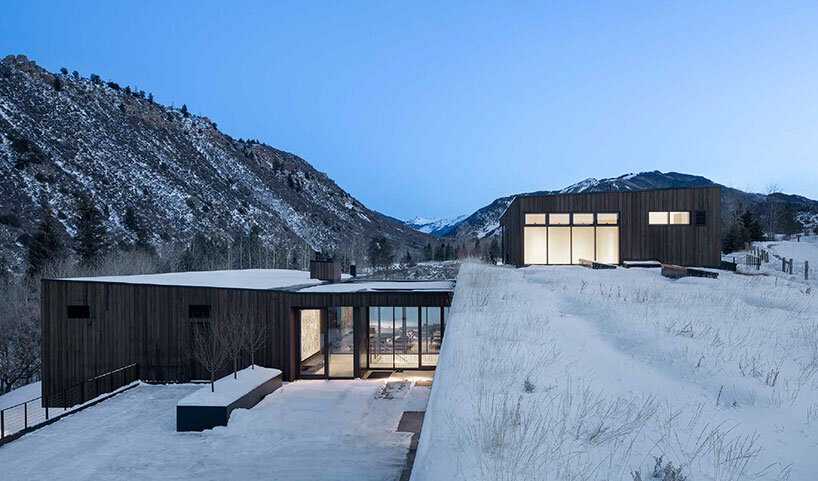 image by jeremy bittermann / JBSA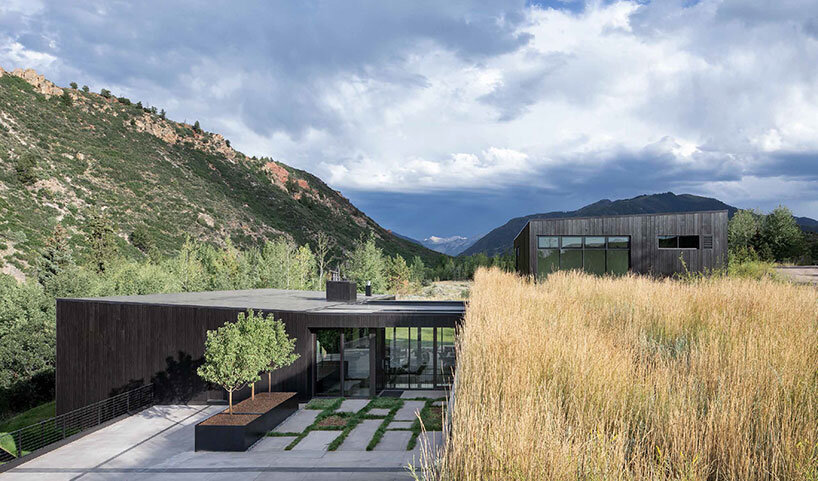 image by jeremy bittermann / JBSA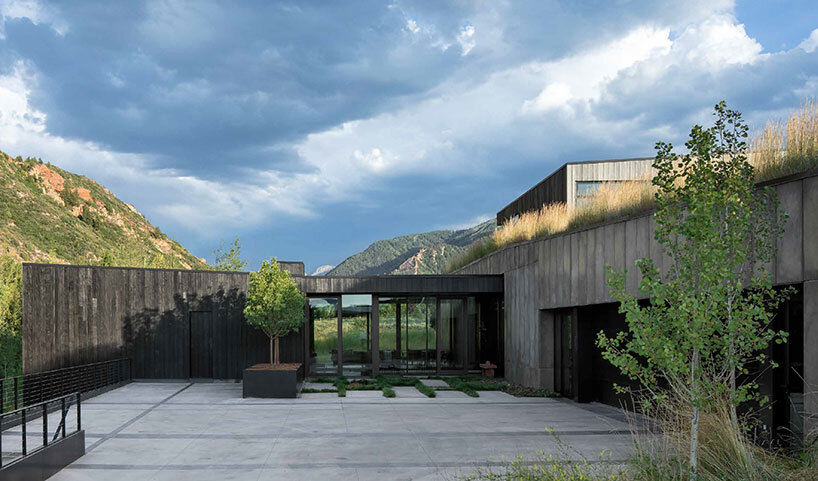 image by jeremy bittermann / JBSA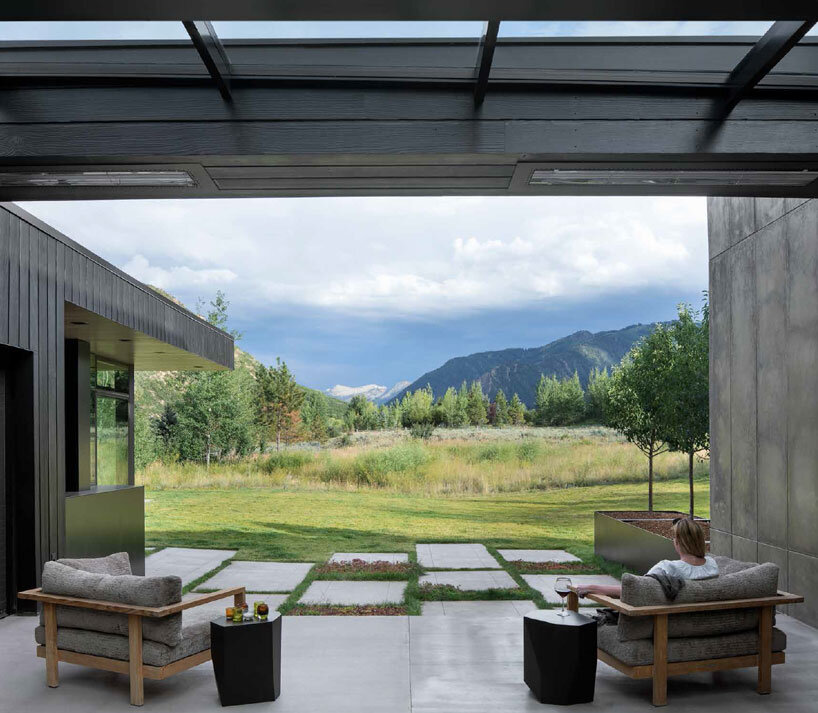 image by jeremy bittermann / JBSA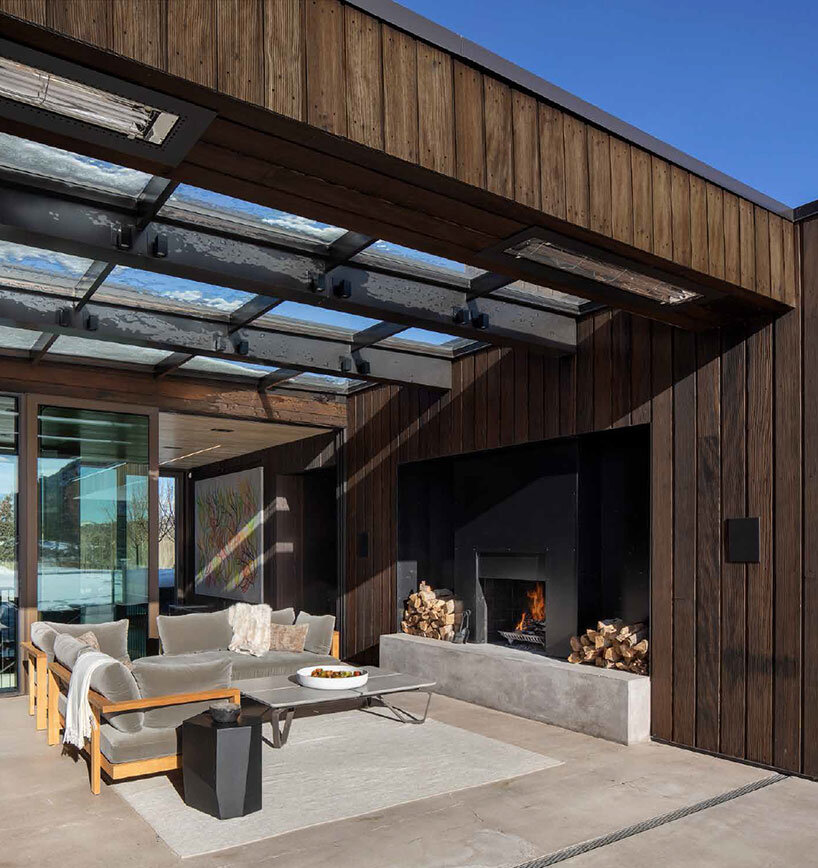 image by jeremy bittermann / JBSA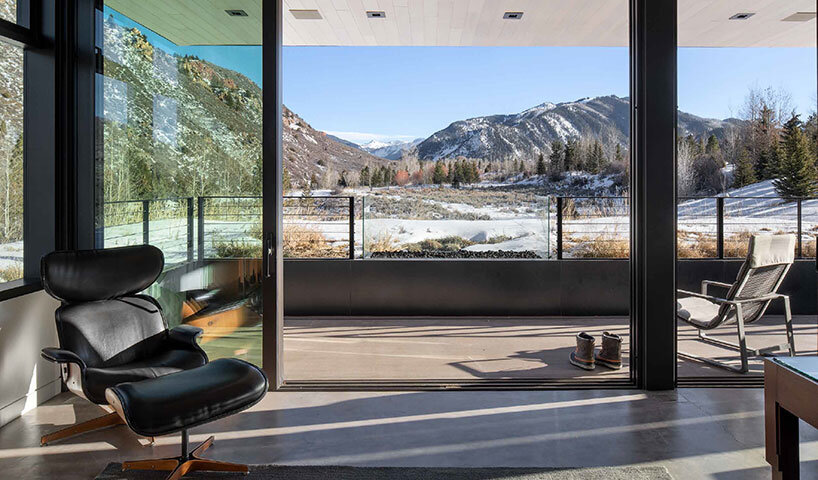 image by jeremy bittermann / JBSA