earlier this year, mario cucinella architects and WASP announced the completion of TECLA — a 3D-printed habitat entirely made from raw earth. built in massa lombarda, italy, the experimental dwelling proposes a sustainable habitat that can be 3D-printed in a small fraction of the time required by traditional processes, while also significantly reducing waste and emissions. following the completion of the structure, the practice has unveiled images of the warm interiors of this construction.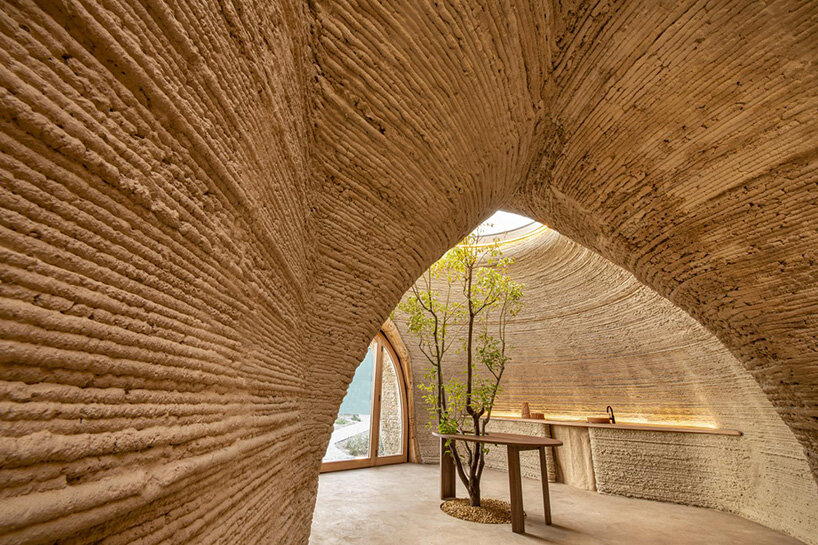 images by iago corazza
dubbed TECLA after an imaginary city described by writer italo calvino, the name is also a mix between technology and clay, referring to the construction material. in fact, this raw earth material is a blend between soil found onsite, water, rice husks fibers and a binder which only takes 5% of the whole composition. 3D-printing with clay ensures that the dwelling can be built anywhere in the world using local materials, particularly in rural areas where it's not easy to find construction materials.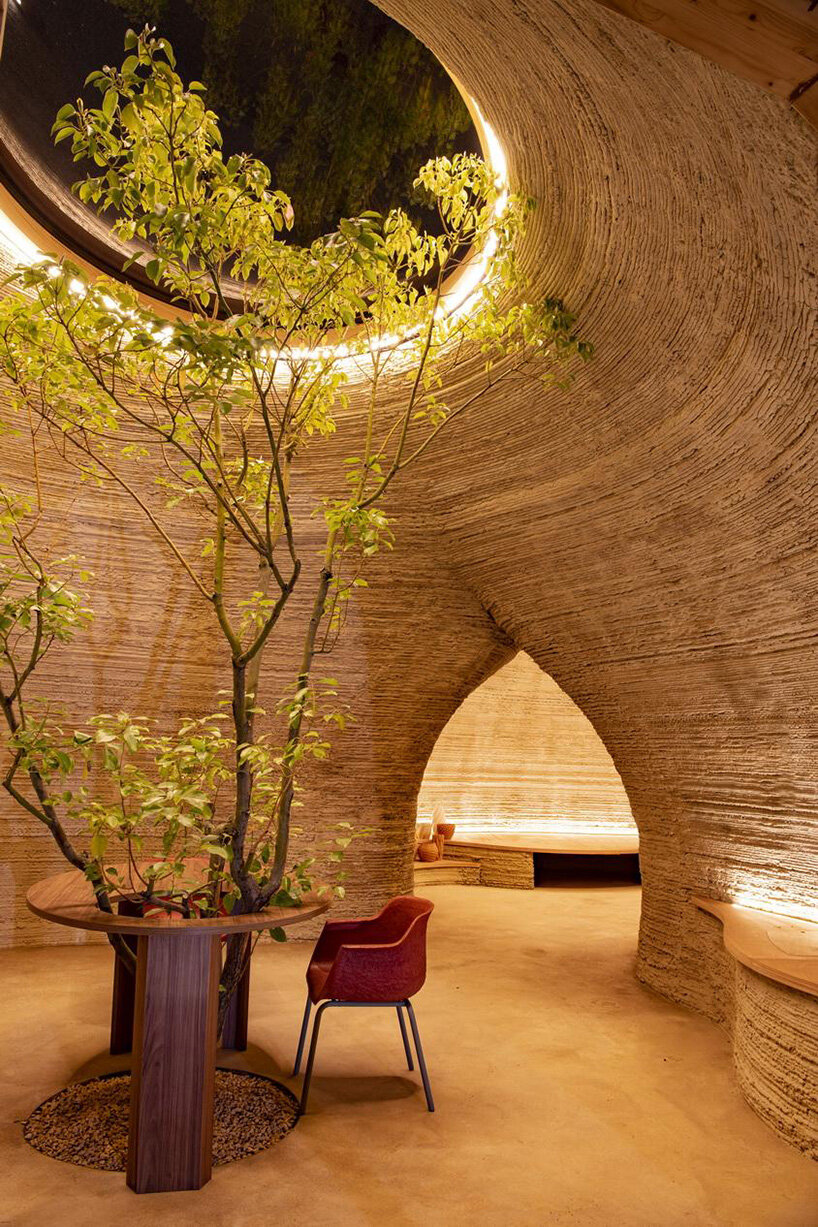 'the challenge was really using an old material in the history of architecture with new technology to find a new shape of house,' cucinella told CNN. in fact, 3D-printing clay does have some difficulties. for example, clay doesn't dry as quick as concrete — the structure can be printed in 200 hours, but the mixture will take around 2 weeks to dry depending on the weather. also, height is limited. 'you can build this kind of house in many more places when you are not dependent on some specific product,' cucinella continued.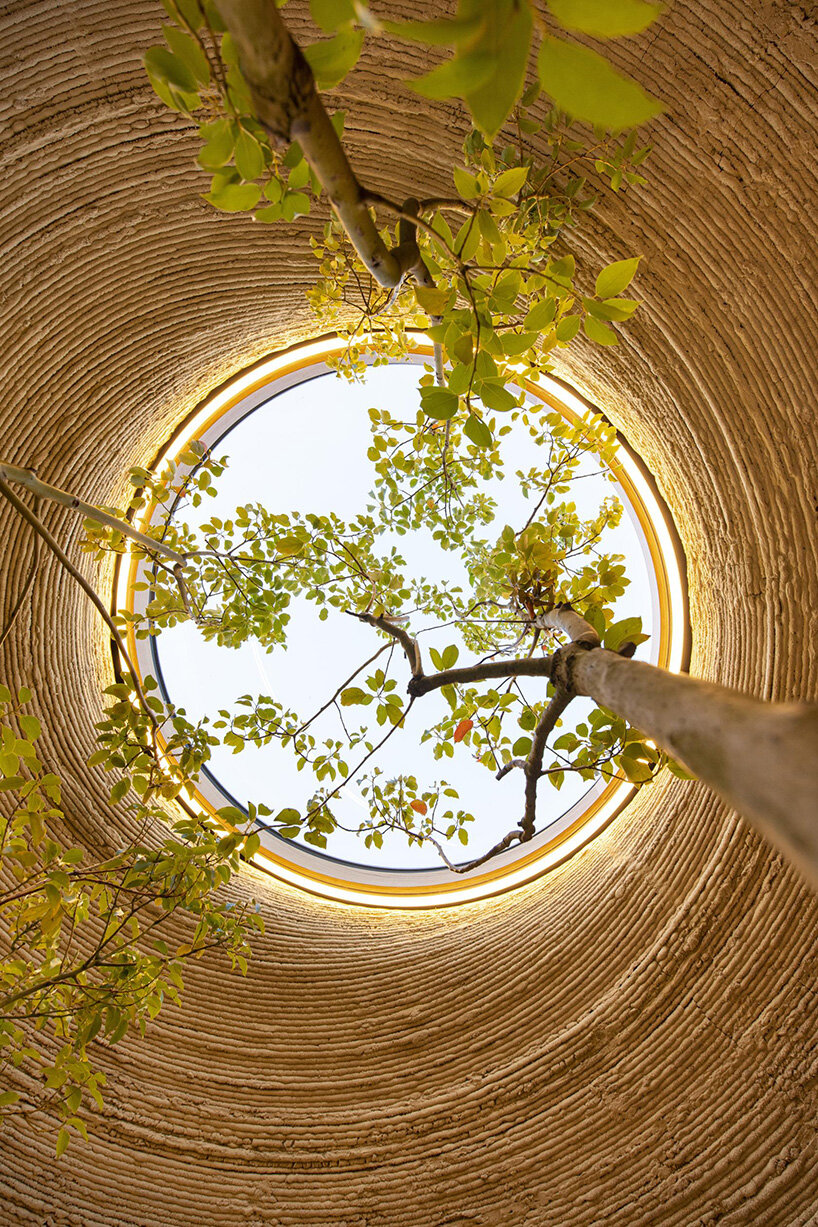 built to adapt to multiple environments, the habitat will also be suitable for self-production through the use of WASP's 'maker economy starter kit'. this approach will limit industrial waste and offer a sustainable model that seeks to boost national and local economies — thus improving the well-being of communities. furthermore, used in the context of a wider masterplan, TECLA has the potential to become the basis for brand new autonomous eco-cities that are off the current grid.