'I haven't been everywhere, but it's on my list' — paulo coelho
casting an eye across the american west, london-based design studio duffy london has conceived the new monument valley coffee table as a stunning visual tribute to rich desert landscapes. the piece brings together a contemporary, sculptural design with luxurious italian marble to create an enthralling new centerpiece that becomes the star of any living space. 'with so much time spent at home we wanted to create an engaging living room piece that captures the imagination and triggers a welcome sense of nostalgia for the great outdoors,' chris duffy, founder of duffy london, says.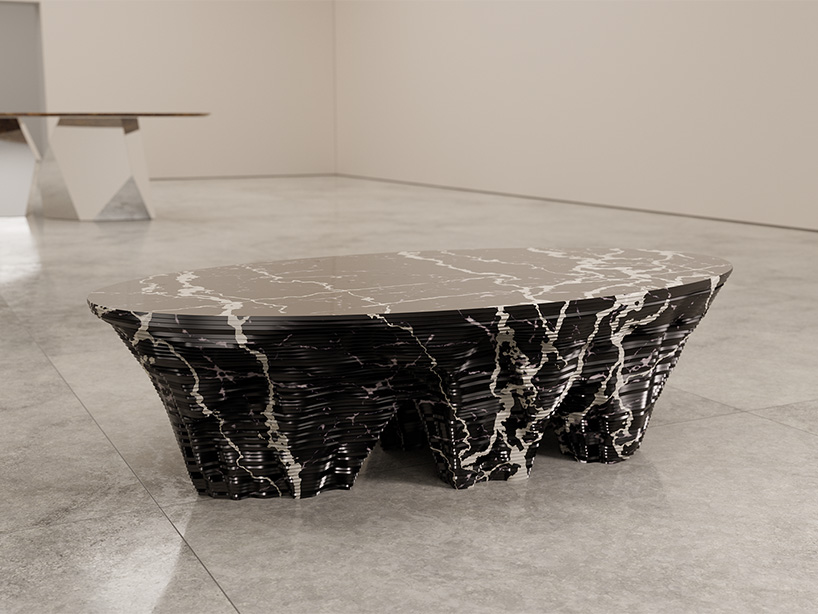 black marble version of the monument valley coffee table pictured at the duffy london studio in london
for the monument valley coffee table, duffy london has sculpted series of majestic, contoured forms that rise up from the ground, fusing together into a singular, flat-topped, sculpted stone piece. recalling the iconic sandstone butte formations of the american midwest, the piece becomes a dreamlike re-imagining of the desert landscape as if seen inverted in a shimmering mirage. 'we drew upon the iconic sandstone rock formations of monument valley and an americana-tinted view of the american west as inspiration for a dramatic, layered marble table that rises up from the floor, sculpted in a way that represents a desert mirage of the original sandstone buttes,' duffy continues.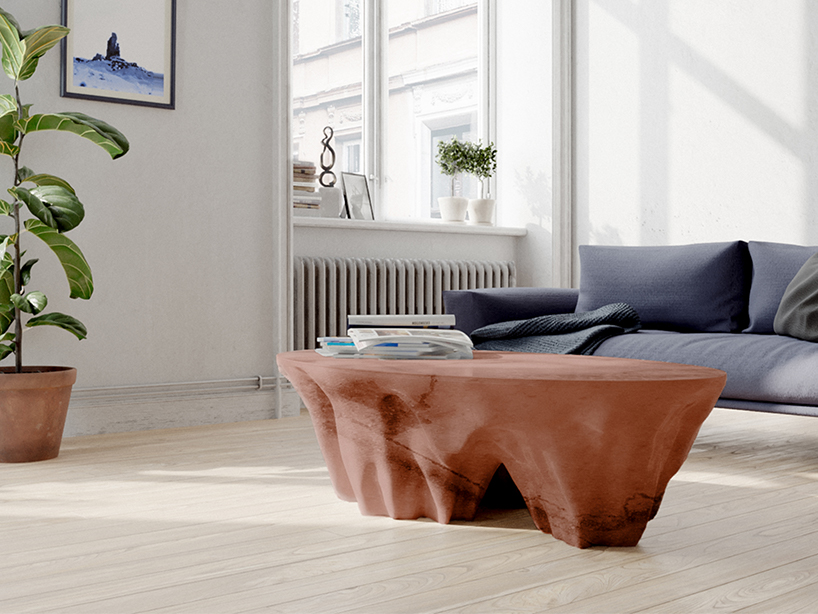 the combination of contemporary design with luxurious italian marble creates a centerpiece for any living space
each table in the collection is individually carved to order from a single, handpicked block of marble stone — making every piece unique, with no two ever the same. after the layered rock effect is achieved through traditional sculpture techniques, each table is then finished with sandpaper and emery cloths to both smooth and polish the stone, accentuating the marble's natural sheen and creating a beautiful surface shine. the monument valley coffee table is available in carrara white marble, nero portoro black marble and encarnado pedra furada — an orange marble originating from portugal. a striking, lightweight alternative finish in either gold, silver or rose-gold aluminium is also available on request.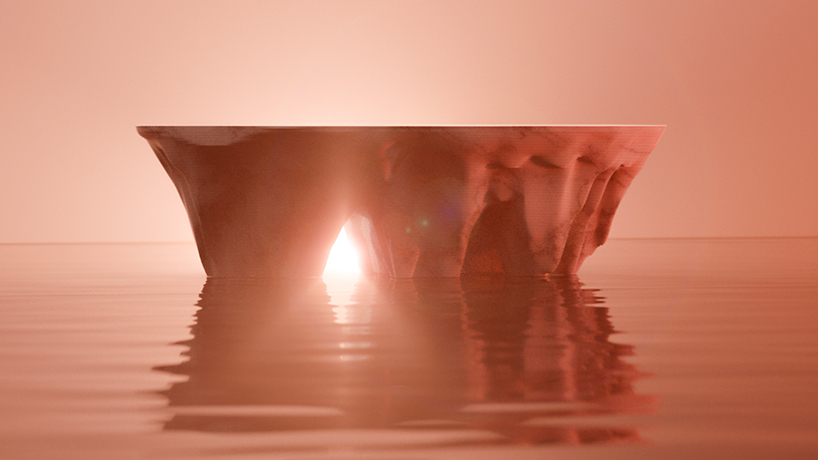 an evocative, dreamlike re-imagining of the desert landscape
'it was important to maintain a balance between the digital and craft sides of the design and to consider the monument table to be a union between the digital design process and the natural processes that formed monument valley,' adds joe wonham, designer at duffy london. 'the design for the monument table had been long in our minds as it inspired the base of the abyss tables. this evolution from the abyss series celebrates the inspiration of monument valley in its own right. the design was created through a combination of digital sculpting and 3D CAD technology. the contours reference the layers of sediment deposited over thousands of years. a marvel of nature, brought into the digital age.'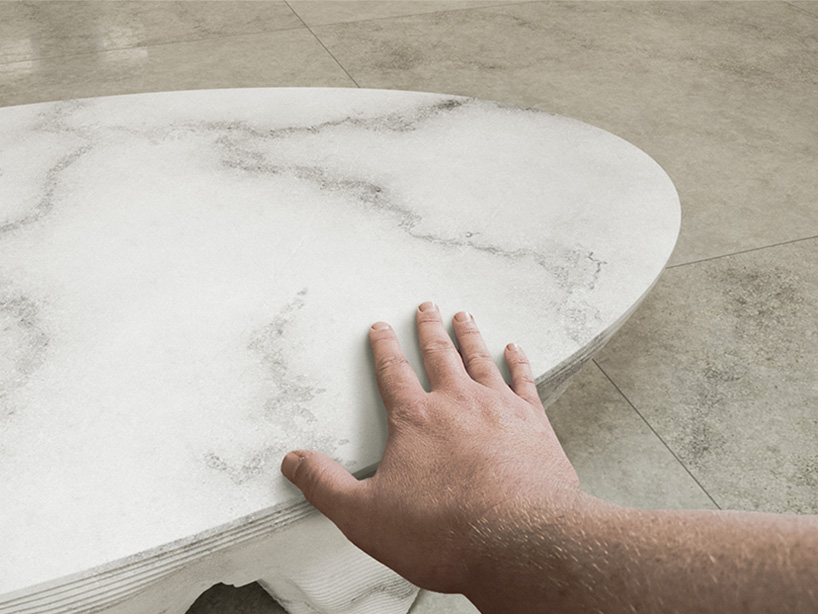 each table is individually sculpted from a single block of marble stone — no two will ever be the same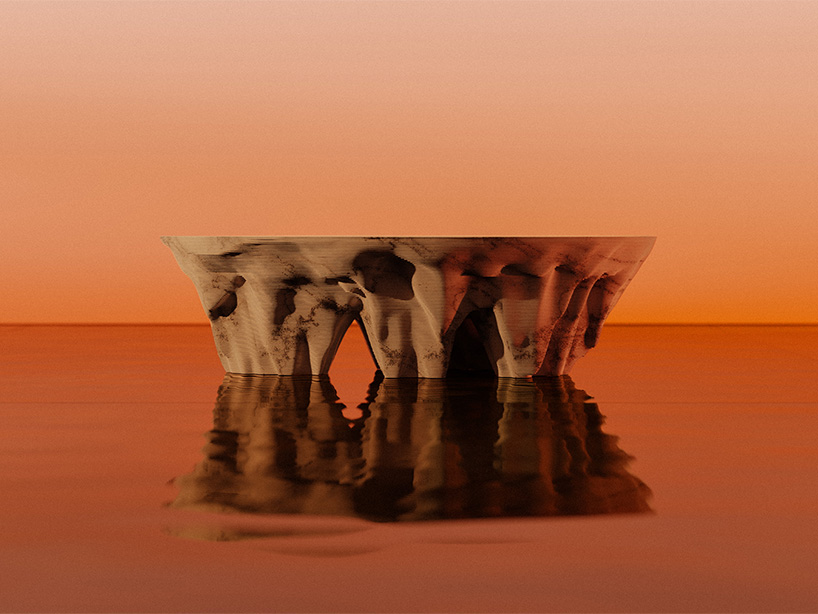 the design for the monument valley coffee table had been long inspired the base of the abyss tables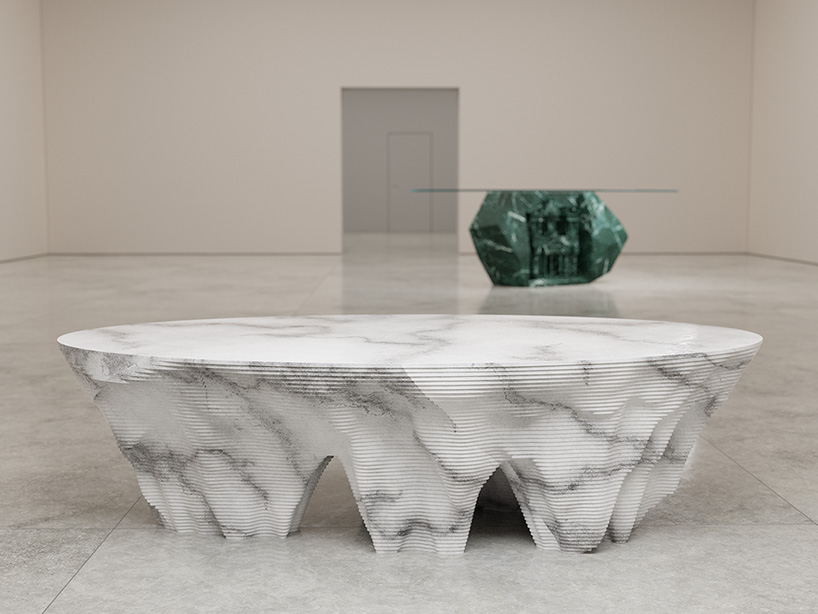 monument valley coffee table in grey-veined white marble / civilization table (2020) in background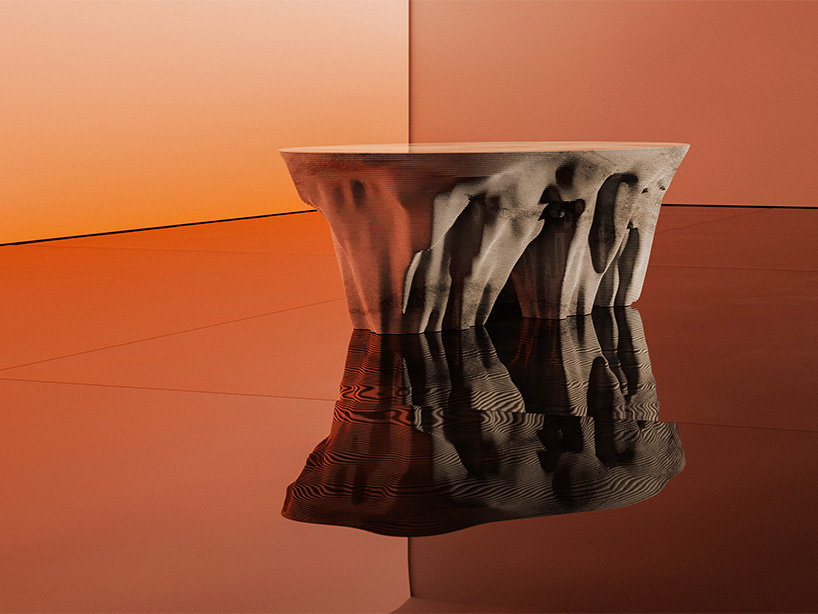 the design was created through a combination of digital sculpting and 3D CAD technology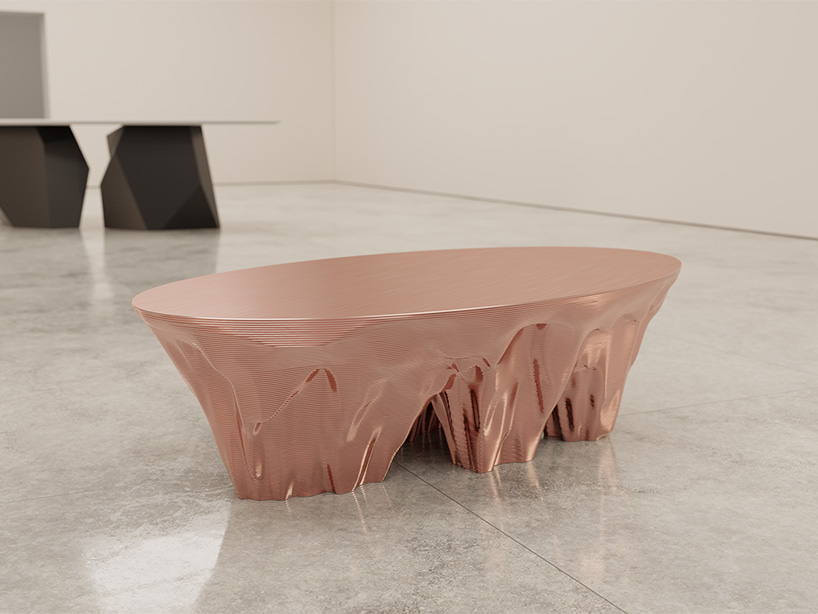 lightweight, rose gold aluminum finish
project info:
name: monument valley coffee table
designer: chris duffy / duffy london
editions: 25 / bespoke pieces and larger commissions are also available on request
materials: italian marble in white, black, orange, or rose gold aluminium
dimensions: (L) 150cm (W) 80cm (H) 40cm
delivery: international delivery is available within 12 – 16 weeks of order