Disclaimer:  This site is not affiliated with the National Hurricane Center, Hurricane Hunters, Storm Prediction Center, or National Weather Service.  ALL forecasts herein are the result of my analysis, and I am solely responsible for the content.  As ALWAYS, follow the National Hurricane Center, National Weather Service, and your local Emergency Management officials for emergency decisions.  In addition, this is strictly a FORECAST OFFICE.  I CANNOT make decisions regarding travel plans, etc.  My purpose, is to provide you the information, based solely on information I analyze, and the accuracy of the information at hand of the time of analysis, so you may make informed decisions.
(T. F. "Storm" Walsh)
For those who have donated to my site, your help has been greatly appreciated.  If you are not aware, donations to my site help pay for subscriptions to sites I use as well as software updates, which provide all the models and information used in my forecasts.  To donate, please click the DONATE button to the right side of the page, or on the graphic of the dog.  Any help you provide is immensely appreciated! 
DONATIONS ACCEPTED AND APPRECIATED

Please be aware, even though I do not post every night, rest assured I am continuously monitoring various areas for any significant weather.  I will be taking Sundays off (family time), unless we have active systems that may be posing a threat (i.e. Tropical, Winter Weather, Coastal Storms, etc.).
I have left the tropical stats, names, and such, off the forecast, and will post them should anything tropical pop up between now and the end of the month.  At the end of the month, I will post final numbers, along with my pre-season forecast, and thoughts.
Good evening!
As the current low pressure system over Canada and the NEUS continues to progress east, another reinforcing low swings across the Great Lakes region early Sunday. Very cold Polar air will continue to move eastward, and bring freezing minimum temperatures to the Midwest, with cold air making it all the way into Florida again.  Starting Monday afternoon, temperatures will begin to modify, and eventually warm up nicely Tuesday morning, and afternoon highs reaching into the 60's and 70's.  Late Wednesday and into Thursday morning, cold Polar air begins to once again sweep in from the NW, and begins to push toward the south.  Both total rainfall and snow do not appear to be heavy, and appears to be confined to the Great Lakes and NEUS regions over the next 96 hours.
ECMWF AND GFS NORMALIZED MSLP ANOMALIES FORECAST


ECMWF AND GFS SURFACE TEMPERATURE FORECAST 96 HOURS


ECMWF AND GFS 96 HOUR TOTAL RAINFALL AND SNOWFALL


ECMWF AND GFS SURFACE WIND SPEED 96 HOUR

The following map will allow to to get information from your NWS office.
NWS WATCH / WARNING DISPLAY (LINKED…CLICK MAP, THEN YOUR AREA)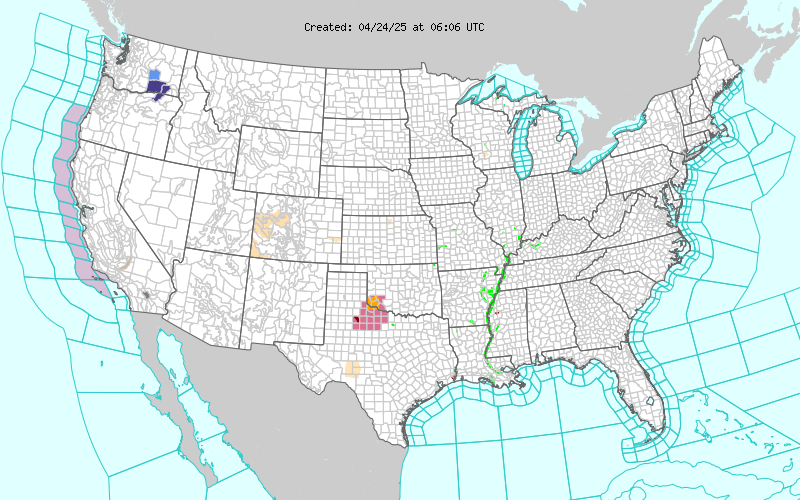 WSI DOPPLER RADAR LOOP (LINKED, CLICK RADAR MAP)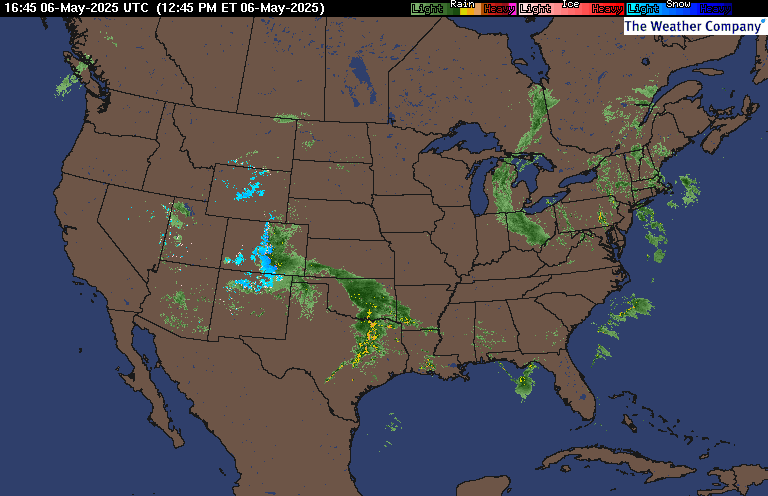 RAP RADAR (CLICK IMAGE THEN RADAR SITE…ONCE YOU CLICK THE SITE, GO TO LOOP DURATION TO CREATE A LOOP)
You may direct any questions by contacting me personally, ANYTIME, at: [email protected]
Have a blessed evening!
T. F. "STORM" WALSH III
GMCS, USCG (ret)
METEOROLOGIST / HURRICANE SPECIALIST /SEVERE WEATHER SPECIALIST