Disclaimer:  This site is not affiliated with the National Hurricane Center, Hurricane Hunters, Storm Prediction Center, or National Weather Service.  ALL forecasts herein are the result of my analysis, (to which you will see me at times, insert excerpts from various agencies due to the nature of the importance of the information) and I am solely responsible for the content.  As ALWAYS, follow the National Hurricane Center, National Weather Service, and your local Emergency Management officials for emergency decisions.  In addition, this is strictly a FORECAST OFFICE.  I CANNOT make decisions regarding travel plans, etc.  My purpose, is to provide you the information, based solely on information I analyze, and the accuracy of the information at hand of the time of analysis, so you may make informed decisions.
(T. F. "Storm" Walsh)
For those who have donated to my site, your help has been greatly appreciated.  If you are not aware, donations to my site help pay for subscriptions to sites I use as well as software updates, which provide all the models and information used in my forecasts.  To donate, please click the DONATE button to the right side of the page, or on the graphic of the dog.  Any help you provide is immensely appreciated! 
DONATIONS ACCEPTED AND APPRECIATED

Please be aware, even though I do not post every night, rest assured I am continuously monitoring various areas for any significant weather.  I will be taking Sundays off (family time), unless we have active systems that may be posing a threat (i.e. Tropical, Winter Weather, Coastal Storms, etc.).
I will reiterate, my forecasts are based on the available information I have to analyze at the time, and are only as accurate as the information analyzed and the solutions provided.
Good day everyone!
The Storm Prediction Center (SPC), has issued an ENHANCED RISK OF SEVERE THUNDERSTORMS THIS AFTERNOON THROUGH EARLY TONIGHT ACROSS THE TN VALLEY…
…SPC SUMMARY…
Damaging winds and tornadoes, a couple of which could be strong, will be possible through early tonight, especially across the Tennessee Valley.
SPC DAY 1 CONVECTIVE OUTLOOK (LINKED FOR FULL OUTLOOK TEXT)


TORNADO PROBABILITY

Probability of a tornado within 25 miles of a point.
Hatched Area: 10% or greater probability of EF2 – EF5 tornadoes within 25 miles of a point.
HAIL PROBABILITY


DAMAGING THUNDERSTORM WINDS PROBABILITY


Analysis this morning of the SPC outlook text, appeared to be somewhat contradictory, at least to me in the following excerpt:
Even though the main surface cyclone will not be particularly intense and will develop farther northeast away from the warm sector (in tandem with an ejecting shortwave trough now over TX/OK), strong deep-layer wind fields and vertical shear will persist through the day and into tonight in the warm sector across the TN Valley. Given the persistence of the subtropical ridge over FL and only glancing/small height falls through the day, much of the convection may remain confined to the convection-reinforced frontal zone. Still, there will be the potential for embedded supercells within a broken band of storms along the front, and a lower chance for a couple of supercells in the open warm sector along diffuse confluence zones a little south of the front this afternoon/evening. Effective bulk shear of 60-70 kt, effective SRH near 300 m2/s2, and MLCAPE of 500-1500 J/kg will conditionally support supercells capable of producing tornadoes, damaging winds, and marginally severe hail. The prospects for a strong tornado or two will likely hinge on pre-frontal supercell development (which is uncertain) from northern MS into northern AL and TN late this afternoon/evening.
Based on analysis this morning of data provided by the NAM – WRF model through F5 DATA, and various other sources, albeit SPC indicates the enhanced area more over TN., the NAM – WRF output, along with SREF forecast maps from SPC and other sites, tends to indicate the strongest portion of the severe threats may occur a little further south and west during the day, into the late evening hours.  This is not to say, that the enhanced outline is incorrect, and significant severe weather can occur in that outline.  Analysis of updated dewpoint and relative humidity forecast maps indicates surface dewpoints will reach 65 – 70F, and relative humidity of 70 – 80% during the early afternoon, and remain in place over the period.  F5 DATA output indicated STP of 1 – 8, Lifted Index of -2 to -4, SBCAPE 1000 – 1500 j/kg, MLCAPE 500 – 1500 j/kg, SWEAT 275 – 350, EHI 1-3, and SRH 300-350.  So, based on the information at hand, the following outlined F5 DATA maps indicate where the NAM – WRF 12Z update suggests where the strongest severe weather, and highest probability of tornadoes should occur.  IF strong supercells can develop, and based on the strong deep layer wind fields and deep layer shear, I cannot rule out any of the tornado watches that may be issued becoming a PDS tornado watch late this afternoon.
F5 DATA NAM – WRF BEST SEVERE AND TORNADO PROBABILITY 3:00 P.M. CST


6:00 P.M. CST


9:00 P.M. CST


12:00 MIDNIGHT CST


The following link will explain most of the severe indices:
ENVIRONMENTAL PARAMETERS AND INDICES
https://www.weather.gov/lmk/indices
The following maps from the SREF model, indicates where the SREF believes the greatest significant tornado probability may occur.  Bold numbers in the solid outlines indicate the percentage of probability:
SREF SIGTOR PROBABILITY 3:00 P.M. CST


6:00 P.M. CST


9:00 P.M. CST


12:00 MIDNIGHT


The following graphics are from Earl Barkers severe weather site, and indciate the forecast STP (1st image) and SRH values (second image).
STP AND SRH 3:00 P.M. CST


6:00P.M. CST


9:00 P.M. CST


12:00 MIDNIGHT


Please use the following maps, which should update automatically, for Mesoscale Discussions and Convective Watches.  You may have to refresh your browser, or click on the graphics.  I am also providing the SPC homepage link, so you may get the updated information regarding any changes to the outlook:
SPC MESOSCALE DISCUSSIONS (CLICK IMAGE FOR UPDATES)


SPC CONVECTIVE WATCHES (CLICK IMAGE FOR UPDATES)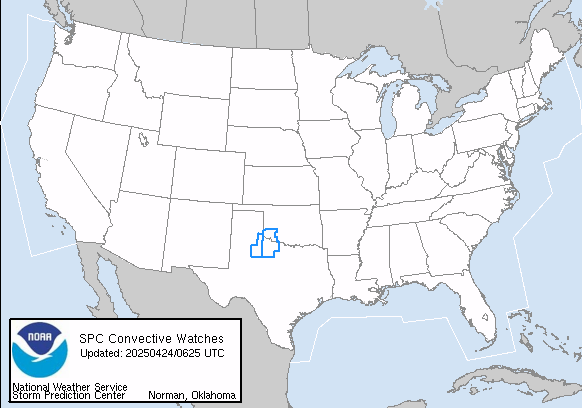 SPC HOMEPAGE LINK
https://www.spc.noaa.gov/classic.html
IF A TORNADO WARNING IS ISSUED FOR YOUR AREA, IMMEDIATELY TAKE STURDY AND SAFE SHELTER
The following NWS Watch / Warning map will provide local NWS information for your area.  Click the image, then once it refreshes, click on your area of interest to view any special weather statements, hazards or advisories for your area.
NWS WATCH / WARNING DISPLAY (LINKED…CLICK MAP, THEN YOUR AREA)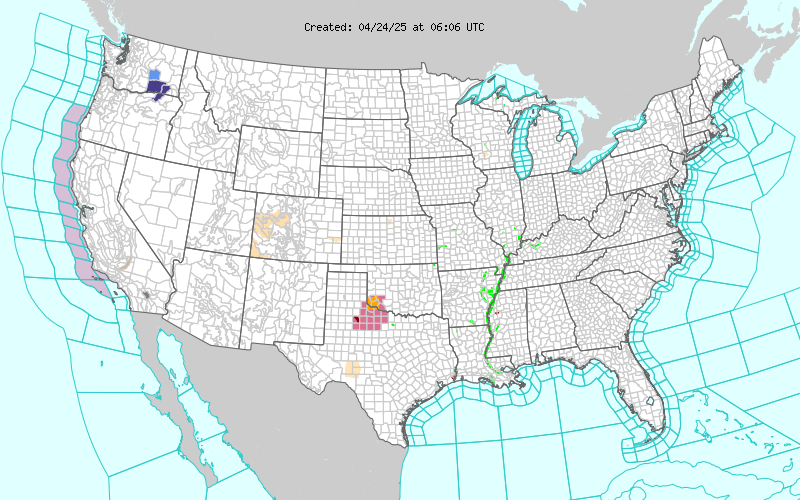 WSI DOPPLER RADAR LOOP (LINKED)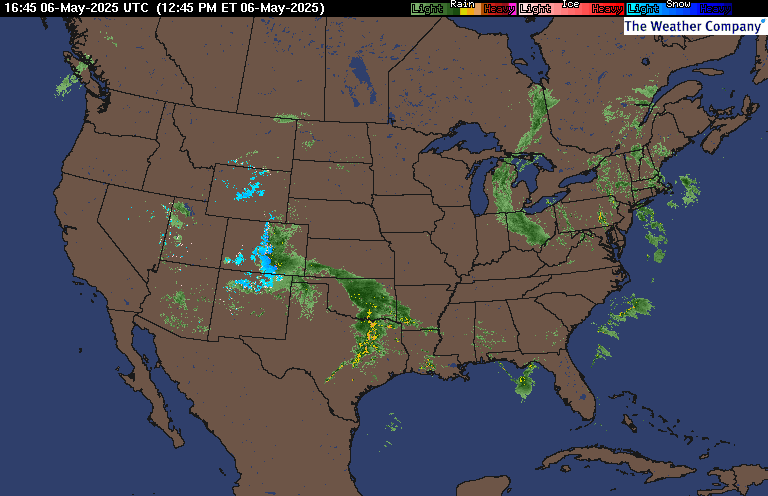 RAP RADAR (CLICK IMAGE THEN RADAR SITE)

You may direct any questions by contacting me personally, ANYTIME, at: [email protected]
Have a blessed day!
T. F. "STORM" WALSH III
GMCS, USCG (ret)
METEOROLOGIST / HURRICANE SPECIALIST /SEVERE WEATHER SPECIALIST