nestled into the rugged landscape of palm springs, california, is a palatial weekend retreat designed by EYRC. positioned between protected agua caliente indian lands to the west and the coachella valley to the east, the property seeks to integrate with the natural colors and textures which surround it.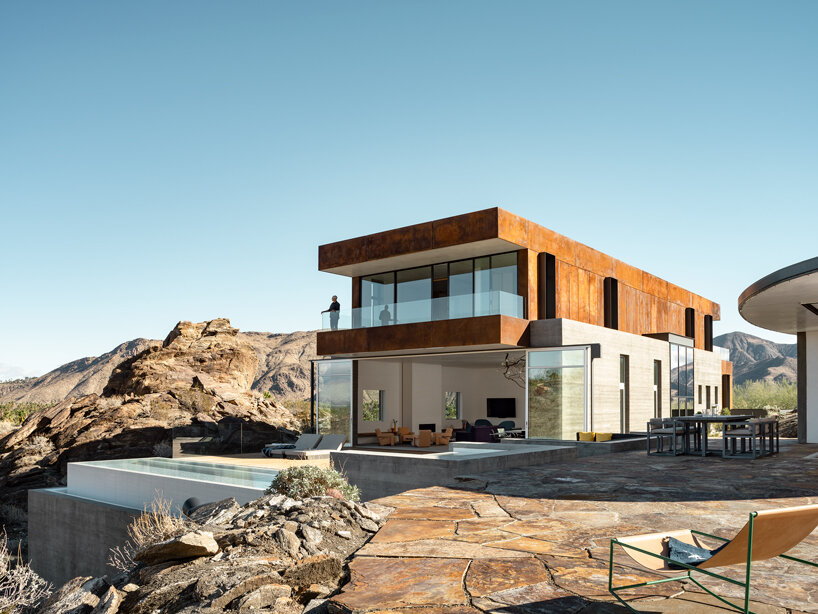 image by lance gerber (main image by joe fletcher)
the residence is called 'ridge mountain' and it was realized by EYRC for a couple with three grown children who were looking for a 'tranquil yet sybaritic weekend home'. the architectural intervention is embedded into a craggy hill, which proved challenging during siting and construction. spanning two storys and 418 sqm (4,500 sqft), the final dwelling is articulated by two concrete volumes on the lower level with a large rust red volume on top.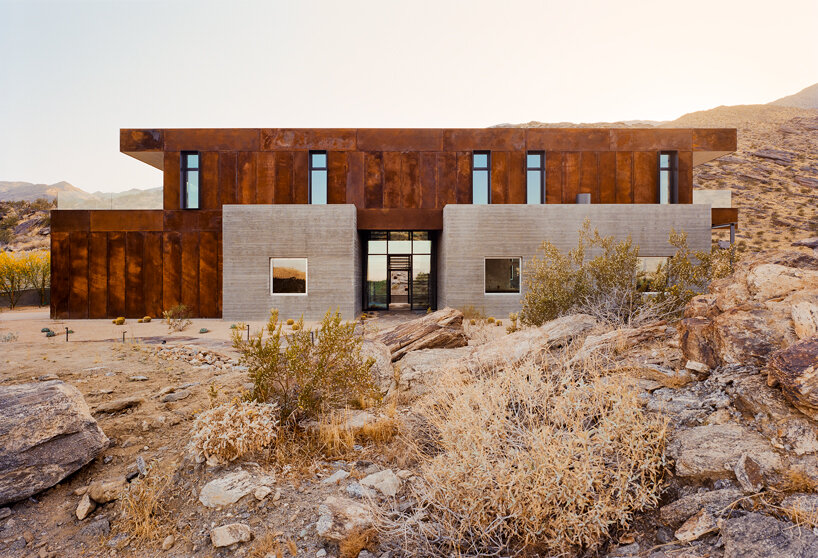 image by joe fletcher
the cast-in-place concrete masses on the first floor are divided by a double-height glass entrance atrium. the smaller of the two volumes contains a garage, a study, a laundry room and two bathrooms. while on the other side is a large open plan kitchen, dining and living room that extends outside to a floating deck by means of an operable glass façade. in this part of the house, the couple can enjoy gorgeous views over the valley from the comfort of an infinity pool or jacuzzi.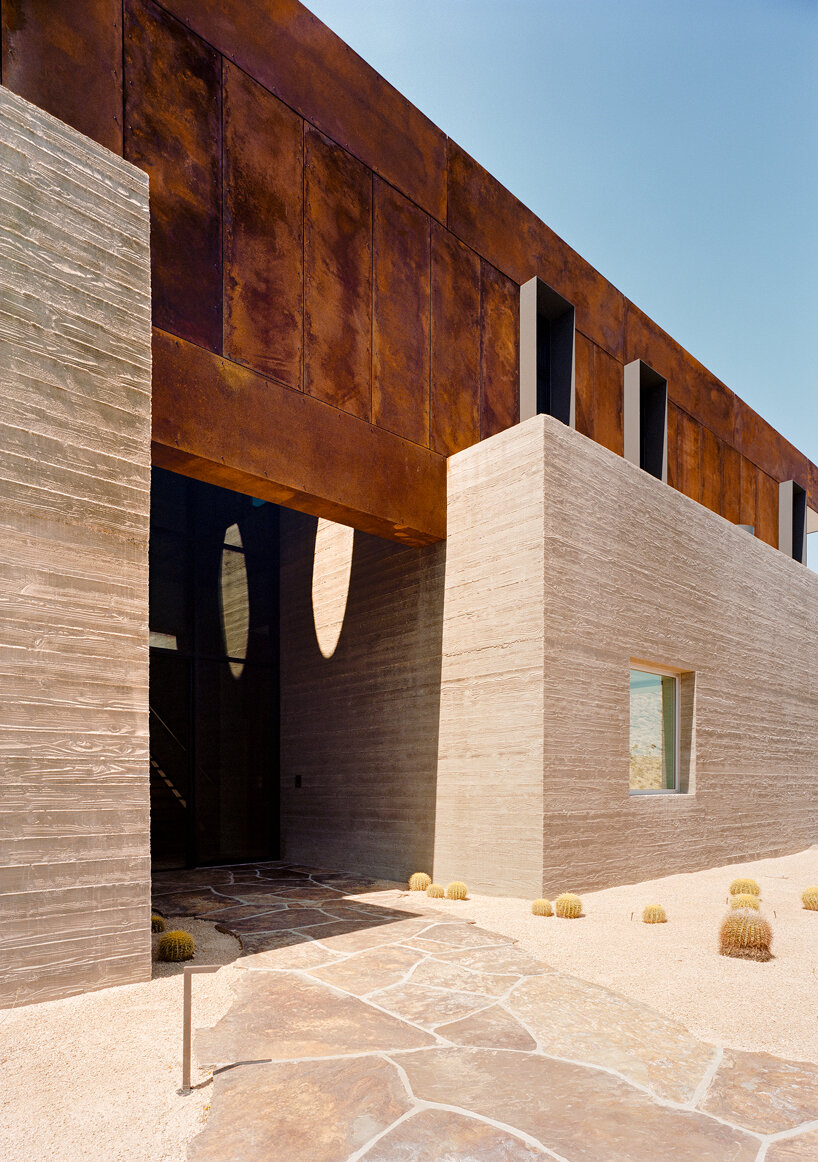 image by joe fletcher
the second floor comprises two master bedrooms each with an en-suite bathroom, walk-in closet and private balcony. in addition to the main house, there's also an oval-shaped guest casita that turns into a shaded pavilion with disappearing glass walls. at night, the casita and pool area can be illuminated with LED lights in an array of colors. connecting this separate building to the main house is a path of irregular flagstone, which leads from the atrium floor and entrance walkway to the casita terrace.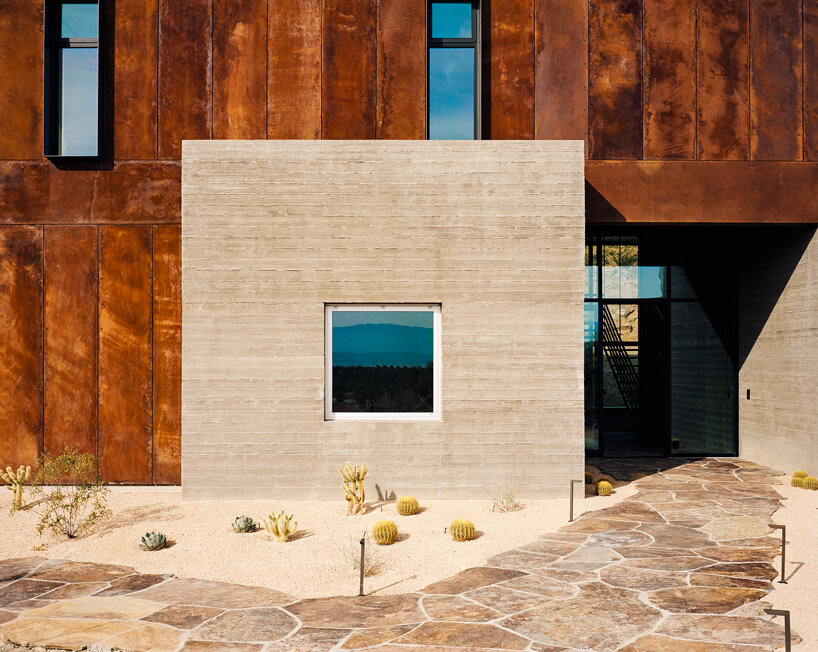 image by joe fletcher
like the irregular flagstone paving, the materials have been carefully selected for their low maintenance and to echo the desert locale. the textured concrete and rich rusted steel rainscreen on the elevations will weather over time while inside, the main social space is characterized by natural grey concrete with burnished plaster and wax walls. there are also touches of black steel and timber and large expanses of glass that remove the barriers between indoors and out and facilitate natural ventilation. EYRC also integrated photovoltaic roof panels to produce electricity and mitigate the sun's heat.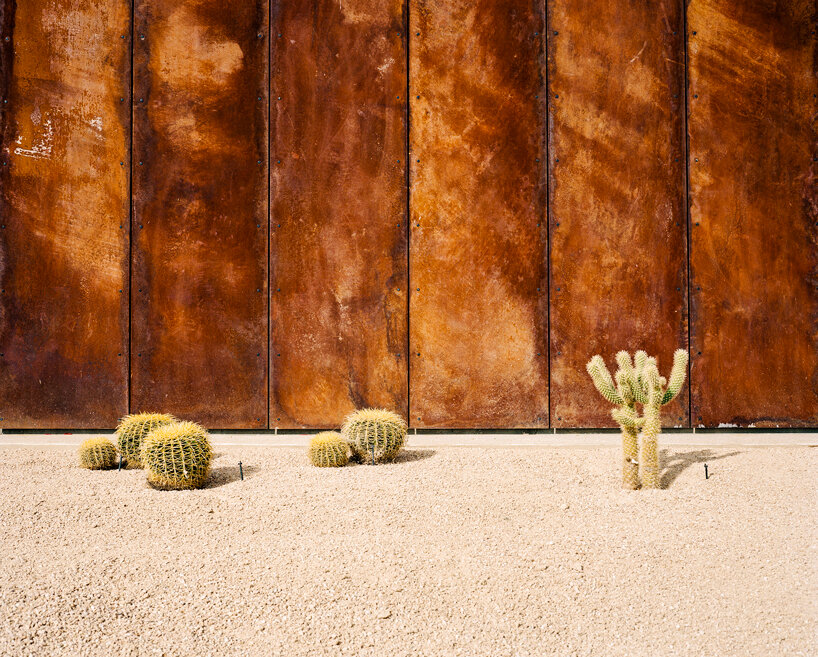 image by joe fletcher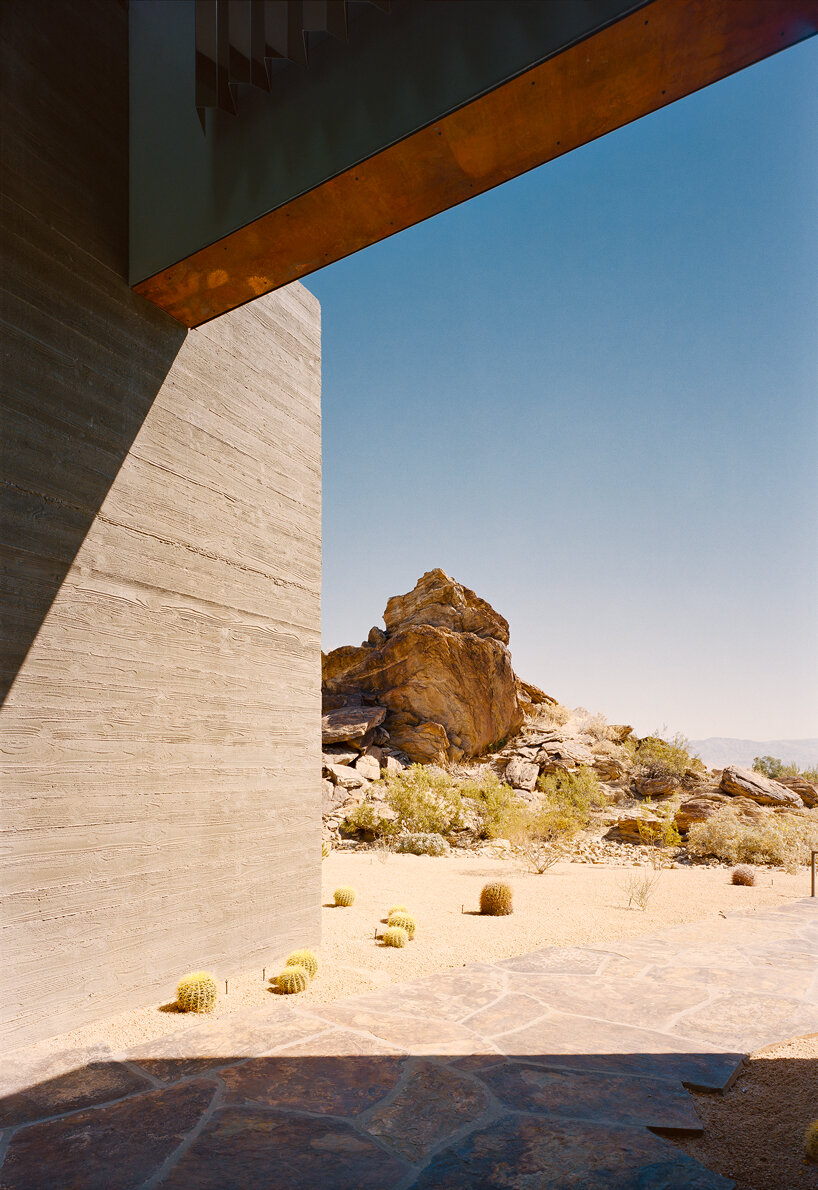 image by joe fletcher