a team headed by grimshaw architects has been announced the winner in a competition to realize the shenzhen airport east integrated transport hub. beating off competition from such renowned teams as zaha hadid architects and foster + partners, the hub will introduce an integrated network of transfers between high speed rail and other public transportation systems while celebrating green space in the chinese city. the airport is characterized most notably by its organic and luminous roof structure. the team developed the sculptural roof with inspiration from the mangrove trees and their lush canopies.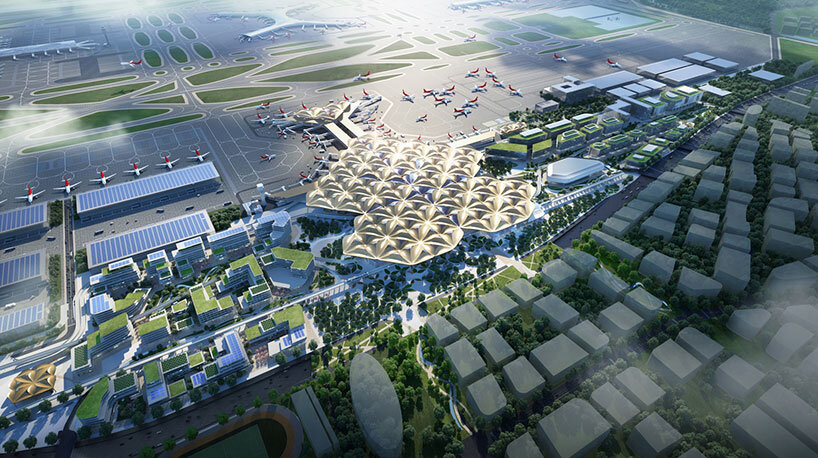 images courtesy of grimshaw architects
grimshaw architects' shenzhen airport east integrated transport hub will introduce a new threshold for shenzhen's greater bay area. the development will transform the area surrounding the east terminal into a new commercial and cultural district. other members of the team include UK consulting engineer mott macdonald, the china aviation planning and design institute, and beijing urban construction design and development group.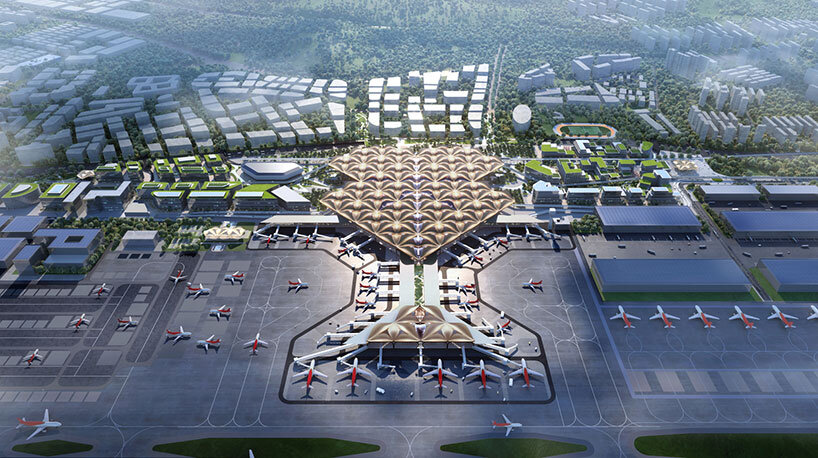 the grimshaw-designed airport hub in shenzhen will become one of the most integrated transport interchanges in the region. the proposal will provide connections for passengers between shenzhen bao'an international airport. this particular interchange will transform the entire east terminal area into a new vibrant and people-oriented commercial and cultural district for the city. traveling through the hub, visitors will be surrounded by undulating architectural gestures and luminous, natural lighting in the arrival and departure areas and throughout the interchange spaces.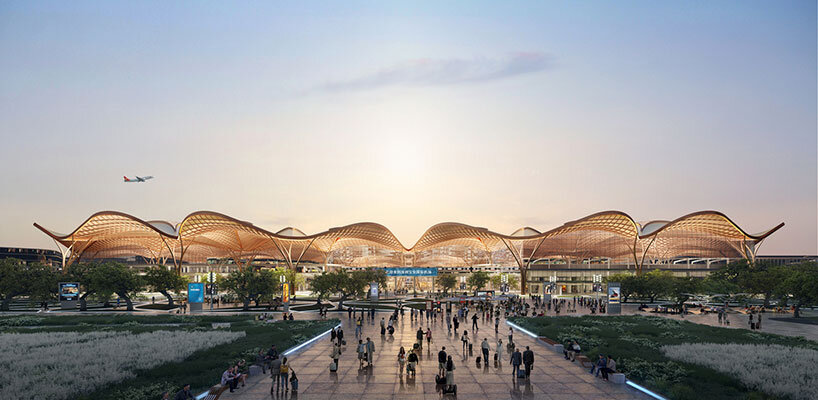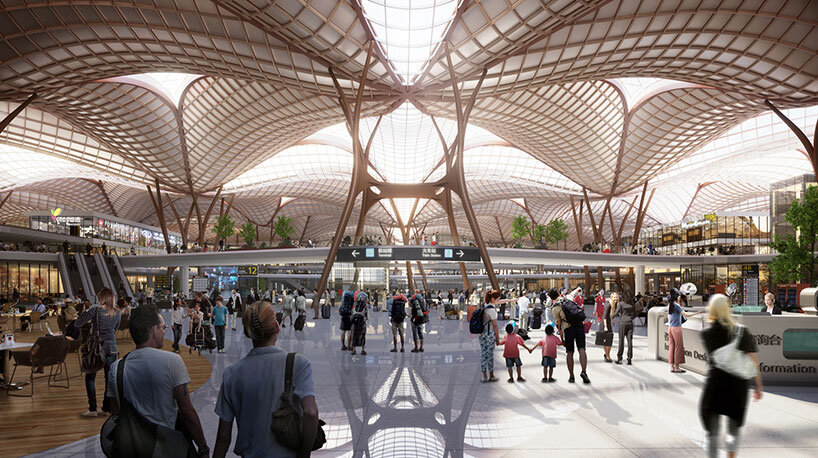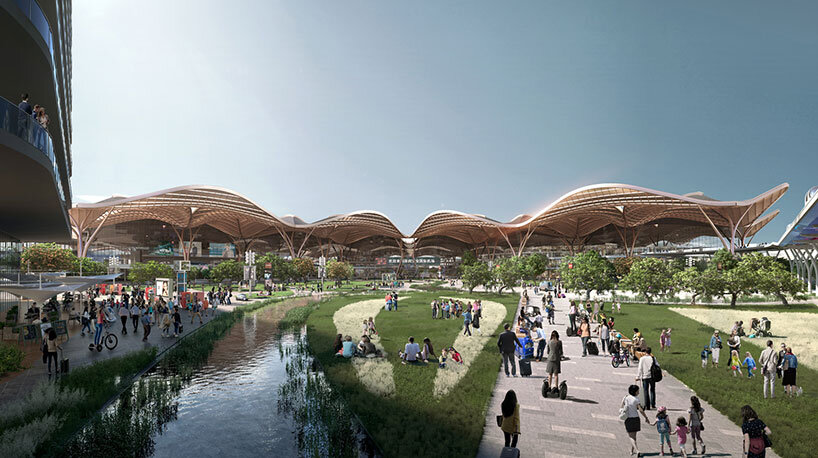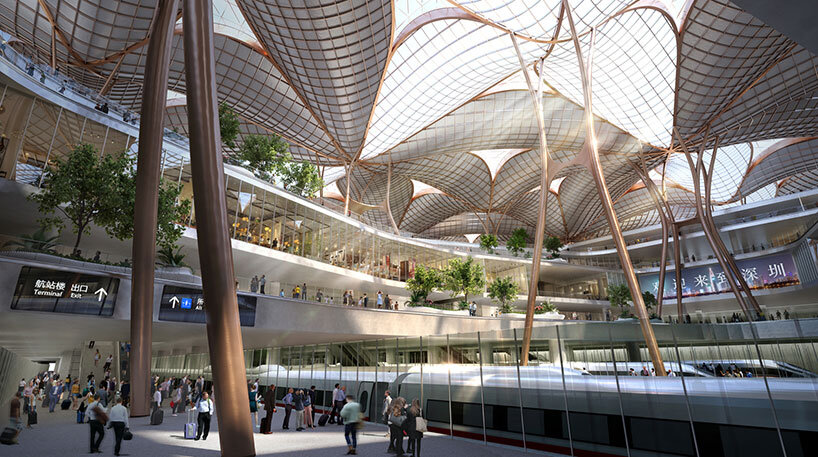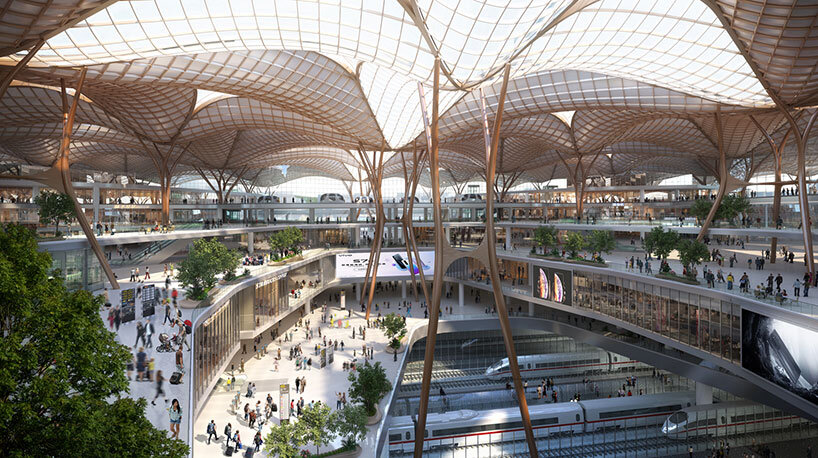 project info:
project title: shenzhen airport east integrated transport hub
architecture: grimshaw architects, mott macdonald, the china aviation planning and design institute, beijing urban construction design and development group
location: shenzhen, china
status: competition winner