Disclaimer:  This site is not affiliated with the National Hurricane Center, Hurricane Hunters, Storm Prediction Center, or National Weather Service.  ALL forecasts herein are the result of my analysis, and I am solely responsible for the content.  As ALWAYS, follow the National Hurricane Center, National Weather Service, and your local Emergency Management officials for emergency decisions.  In addition, this is strictly a FORECAST OFFICE.  I CANNOT make decisions regarding travel plans, etc.  My purpose, is to provide you the information, based solely on information I analyze, and the accuracy of the information at hand of the time of analysis, so you may make informed decisions.
(T. F. "Storm" Walsh)
For those who have donated to my site, your help has been greatly appreciated.  If you are not aware, donations to my site help pay for subscriptions to sites I use as well as software updates, which provide all the models and information used in my forecasts.  To donate, please click the DONATE button to the right side of the page, or on the graphic of the dog.  Any help you provide is immensely appreciated! 
DONATIONS NEEDED AND APPRECIATED


Please be aware, even though I do not post every night, rest assured I am continuously monitoring various areas for any significant weather.  I will be taking Sundays off (family time), unless we have active systems that may be posing a threat (i.e. Tropical, Winter Weather, Coastal Storms, etc.).
STORM WALSH PRE-SEASON FORECAST
TOTAL NAMED STORMS: 17 – 20
TOTAL HURRICANES :        7 – 9
MAJOR HURRICANES:       4 – 5
AVERAGE HURRICANE SEASON:
TOTAL NAMED STORMS: 14
TOTAL HURRICANES:         7
MAJOR HURRICANES:       3
2021 SEASON TOTALS:
TOTAL NAMED STORMS:  12
TOTAL HURRICANES:          5
MAJOR HURRICANES:        3
TOTAL U. S. LANDFALLS:    6
The following is the list of storm names for the 2021 Atlantic Hurricane Season:
Ana Bill Claudette Danny Elsa Fred Grace Henri Ida Julian Kate Larry
Mindy Nicholas Odette Peter Rose Sam Teresa Victor Wanda
As a storm becomes named, I will be marking it in bold red to keep track of the activity for this Atlantic season.
Please note..when we are dealing with multiple systems, they will be listed in order as to the greatest threat to land or the U. S. , to the least threat.
Good evening everyone,
The following are satellite animations of the Tropical Atlantic and Africa:
ATLANTIC ANIMATION


AFRICA ANIMATION


Okay, INVEST 91L has become just a tad easier this evening to forecast, other than some discrepancies in forecast intensity.  I probably won't have information from guidance for 00Z, as it takes a little over an hour for the information to update, and I hope to be finished prior to 9:00 p.m.  As of the 18Z ATCF update, the following was available on INVEST 91L:
2:00 PM EDT Tue Sep 07
Location: 23.7°N 92.3°W
Moving: N at 7 mph
Min pressure: 1011 mb / 2985 in
Max sustained: 25 mph
INVEST 91L was moving toward the north, or just east of north at 005 degrees.  Based on analysis of forecast steering layers, and recent model guidance, I expect more of the NE motion in about 18 – 24 hours.  However, an exact forecast track CANNOT be determined, given the area is still an elongated surface trof, albeit a little more defined LLC was noted in visible satellite lop imagery at the beginning of my analysis this evening, and appears to be at the very SW edge of the convection.  So, for now, I prefer the motion toward the FL. Big Bend area as a compromise.  SHOULD 9IL become better defined and organized prior to landfall, guidance should become more accurate.  The NHC has increased the probability of tropical cyclone formation to MEDIUM (50%) during the next 5 days.
NHC 5 DAY GTWO


18Z ATCF GUIDANCE


INVEST 91L SATELLITE ANIMATIONS


As I looked at visible imagery earlier today, it appeared multiple vorticies were still present.  At this time, although the "center" seems to be where the location is reported, analysis of the CIMSS vorticity maps still indicated weaker vorticity at the "reported" center at the surface, and stronger vorticity within the convection north of the Yucatan Peninsula at the mid levels.  So, right now the unknown is, whether or not there could be a center relocation.
Satellite imagery indicates convection has increased quiet a bit since this morning.  Analysis of current wind shear products and upper level winds indicates shear has reduced since last night, and is now only about 10 – 15 kts over 91L.  The upper level wind map from CIMSS also shows upper level outflow has become better defined.  In fact, both the shear pattern and upper level winds are showing what the ECMWF from last night had indicated.  The ECMWF in last nights analysis indicated a reduction in shear, with an anticyclonic flow developing around this time.
CIMSS WIND SHEAR AND UPPER LEVEL WINDS MAPS


Since the ECMWF has seemed to  have forecast correctly, I will be using graphics from that model for some parameters.  Based on my analysis of the forecast shear and upper level wind pattern from the ECMWF, conditions are forecast to improve up until "landfall".  Given this, and the high OHC, and the forecast of ample moisture based on the ECMWF 500 mb humidity forecast,  I am calling for further organization of INVEST 91L.  There is a discrepancy in intensity, in that the SHIPS diagnostic report from 18Z indicates a 40 – 50 mph Tropical Storm.  However, the ECMWF does not really show development, while the GFS indicates a closed low, possibly a depression.  It is of note, that conditions become the most favorable as INVEST 91L approaches very close to the coast, with models showing a landfall late tomorrow afternoon to early evening.  Given the short time frame, I do not believe we should see development of a Tropical Storm, but could see a Tropical Depression.  Again, this is all going to depend on how quickly forecast conditions become more favorable, and if 91L can organize quicker.  The following graphics are from the ECMWF, with the exception of the GFS MSLP Normalized anomaly map:
ECMWF SHEAR FORECAST


ECMWF RELATIVE HUMIDITY FORECAST


ECMWF AND GFS MSLP NORMALIZED ANOMALIES FORECAST


From the NHC:
Regardless of development, areas of heavy rainfall will be possible across portions of the Florida panhandle and southern Georgia on Wednesday and Thursday, with localized flooding possible.
The following map will allow to to get information from your NWS office.
NWS WATCH / WARNING DISPLAY (LINKED…CLICK MAP, THEN YOUR AREA)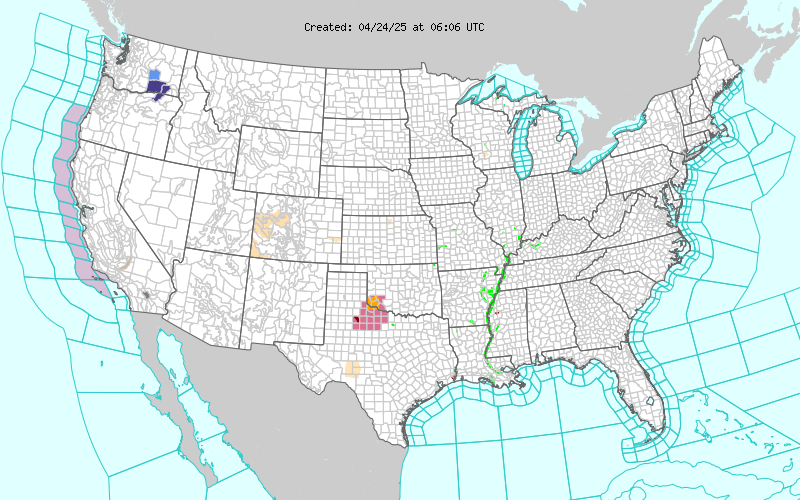 WSI DOPPLER RADAR LOOP (LINKED, CLICK RADAR MAP)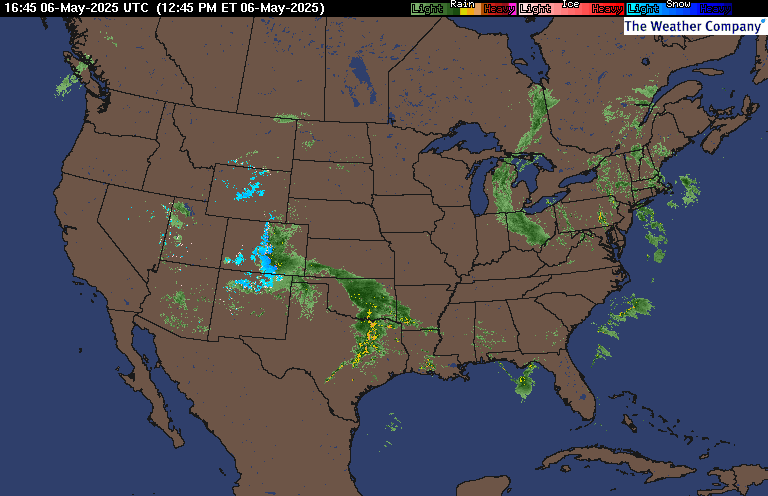 RAP RADAR (CLICK IMAGE THEN RADAR SITE)

I will continue to monitor INVEST 91L for any significant changes over the next 24 hours.
You may direct any questions by contacting me personally, ANYTIME, at: [email protected]
Have a blessed evening!
T. F. "STORM" WALSH III
GMCS, USCG (ret)
METEOROLOGIST / HURRICANE SPECIALIST /SEVERE WEATHER SPECIALIST
MEMBER WEST CENTRAL FLORIDA AMS