Disclaimer:  This site is not affiliated with the National Hurricane Center, Hurricane Hunters, Storm Prediction Center, or National Weather Service.  ALL forecasts herein are the result of my analysis, and I am solely responsible for the content.  As ALWAYS, follow the National Hurricane Center, National Weather Service, and your local Emergency Management officials for emergency decisions.  In addition, this is strictly a FORECAST OFFICE.  I CANNOT make decisions regarding travel plans, etc.  My purpose, is to provide you the information, based solely on information I analyze, and the accuracy of the information at hand of the time of analysis, so you may make informed decisions.
(T. F. "Storm" Walsh)
For those who have donated to my site, your help has been greatly appreciated.  If you are not aware, donations to my site help pay for subscriptions to sites I use as well as software updates, which provide all the models and information used in my forecasts.  To donate, please click the DONATE button to the right side of the page, or on the graphic of the dog.  Any help you provide is immensely appreciated! 
DONATIONS ACCEPTED AND APPRECIATED

Please be aware, even though I do not post every night, rest assured I am continuously monitoring various areas for any significant weather.  I will be taking Sundays off (family time), unless we have active systems that may be posing a threat (i.e. Tropical, Winter Weather, Coastal Storms, etc.).
STORM WALSH PRE-SEASON FORECAST
TOTAL NAMED STORMS: 17 – 20
TOTAL HURRICANES :        7 – 9
MAJOR HURRICANES:       4 – 5
AVERAGE HURRICANE SEASON:
TOTAL NAMED STORMS: 14
TOTAL HURRICANES:         7
MAJOR HURRICANES:       3
2021 SEASON TOTALS:
TOTAL NAMED STORMS:  20
TOTAL HURRICANES:          7
MAJOR HURRICANES:        4
TOTAL U. S. LANDFALLS:    8
The following is the list of storm names for the 2021 Atlantic Hurricane Season:
Ana Bill Claudette Danny Elsa Fred Grace Henri Ida Julian Kate Larry
Mindy Nicholas Odette Peter Rose Sam Teresa Victor Wanda
The following is the supplemental list for the 2021 hurricane season:
Adria, Braylen, Caridad, Deshawn, Emery, Foster, Gemma, Heath, Isla, Jacobus, Kenzie, Lucio, Makayla, Nolan, Orlanda, Pax, Ronin, Sophie, Tayshaun, Viviana, and Will.
As a storm becomes named, I will be marking it in bold red to keep track of the activity for this Atlantic season.
Please note…when we are dealing with multiple systems, they will be listed in order as to the greatest threat to land or the U. S. , to the least threat.
Good evening everyone,
The following are satellite animations of the Atlantic basin and Africa
ATLANTIC


AFRICA


The NHC still has an interest in (93L), and has kept a LOW (10%) probability of development:


The wave is moving toward the WNW, and based on steering and guidance analysis, I expect this motion to continue during the next 36 – 48 hours, with more of a NW motion as the wave passes over the northern Leeward Islands.
18Z ATCF GUIDANCE

93L is currently under some 25 – 30 kts of wind shear, and forecast conditions should remain unfavorable for any organization or regeneration as shear is forecast to remain in place during the next few days.  The "center" of this feature should move north of Barbados.  Based on analysis of the ECMWF global model, Barbados could experience winds of 20 mph with higher gusts, and periods of heavy rain.  Islands north of Barbados may experience higher wind speeds and higher gusts, with higher rainfall totals.  The following is the recent satellite animation of 93L
93L IR AND SWIR ANIMATION


The following is forecast surface winds from the ECMWF global model, and 72 hour total precipitation:
ECMWF SURFACE WIND FORECAST


TOTAL PRECIPITATION FORECAST 72 HOURS


BARBADOS RADAR (CLICK TO ANIMATE)


Elsewhere, the NHC has taken interest in a poorly defined tropical wave, just south and along the coast of Hispaniola.  This is the following from the NHC outlook:
Environmental conditions are not expected to support development of this system for the next day or two. However, some gradual development is possible beginning on Wednesday when the system nears the southeastern Bahamas.
The NHC has designated a LOW (20%) probability of development during the next 5 days.


Based on my analysis of the current wind shear forecast, you'll note wind shear is still in place by Wednesday.  Based on this alone, I do not see this wave becoming organized or start to organize by then.  I will continue to monitor this area however, in case conditions change over the next 48 – 72 hours
TROPICAL WAVE SATELLITE ANIMATION


ECMWF WIND SHEAR FORECAST


The following map will allow to to get information from your NWS office.
NWS WATCH / WARNING DISPLAY (LINKED…CLICK MAP, THEN YOUR AREA)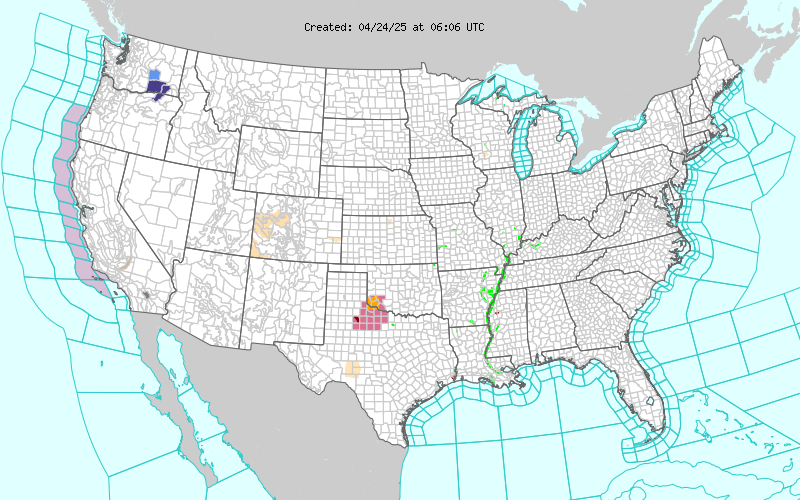 WSI DOPPLER RADAR LOOP (LINKED, CLICK RADAR MAP)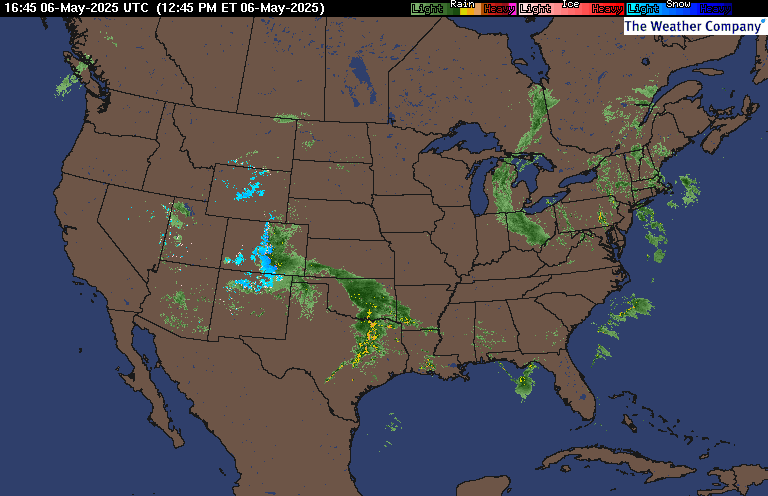 RAP RADAR (CLICK IMAGE THEN RADAR SITE…ONCE YOU CLICK THE SITE, GO TO LOOP DURATION TO CREATE A LOOP)
You may direct any questions by contacting me personally, ANYTIME, at: [email protected]
Have a blessed evening!
T. F. "STORM" WALSH III
GMCS, USCG (ret)
METEOROLOGIST / HURRICANE SPECIALIST /SEVERE WEATHER SPECIALIST