Disclaimer:  This site is not affiliated with the National Hurricane Center, Hurricane Hunters, Storm Prediction Center, or National Weather Service.  ALL forecasts herein are the result of my analysis, and I am solely responsible for the content.  As ALWAYS, follow the National Hurricane Center, National Weather Service, and your local Emergency Management officials for emergency decisions.  In addition, this is strictly a FORECAST OFFICE.  I CANNOT make decisions regarding travel plans, etc.  My purpose, is to provide you the information, based solely on information I analyze, and the accuracy of the information at hand of the time of analysis, so you may make informed decisions.
(T. F. "Storm" Walsh)
For those who have donated to my site, your help has been greatly appreciated.  If you are not aware, donations to my site help pay for subscriptions to sites I use as well as software updates, which provide all the models and information used in my forecasts.  To donate, please click the DONATE button to the right side of the page, or on the graphic of the dog.  Any help you provide is immensely appreciated! 
DONATIONS NEEDED AND APPRECIATED


Please be aware, even though I do not post every night, rest assured I am continuously monitoring various areas for any significant weather.  I will be taking Sundays off (family time), unless we have active systems that may be posing a threat (i.e. Tropical, Winter Weather, Coastal Storms, etc.).
STORM WALSH PRE-SEASON FORECAST
TOTAL NAMED STORMS: 17 – 20
TOTAL HURRICANES :        7 – 9
MAJOR HURRICANES:       4 – 5
AVERAGE HURRICANE SEASON:
TOTAL NAMED STORMS: 14
TOTAL HURRICANES:         7
MAJOR HURRICANES:       3
2021 SEASON TOTALS:
TOTAL NAMED STORMS:  13
TOTAL HURRICANES:          5
MAJOR HURRICANES:        3
TOTAL U. S. LANDFALLS:    6
The following is the list of storm names for the 2021 Atlantic Hurricane Season:
Ana Bill Claudette Danny Elsa Fred Grace Henri Ida Julian Kate Larry
Mindy Nicholas Odette Peter Rose Sam Teresa Victor Wanda
As a storm becomes named, I will be marking it in bold red to keep track of the activity for this Atlantic season.
Please note..when we are dealing with multiple systems, they will be listed in order as to the greatest threat to land or the U. S. , to the least threat.
Good evening everyone,
I wanted to throw something in here…for those not aware, if you want to keep up with current information from the NHC or your NWS office, if you look at the large header graphic on this page below the hurricane hunter aircraft, you'll see items which say "abbreviations", "about", (you'll see National Hurricane Center on the left corner), etc…each of these items are linked.  Just click on any of them for different items.
The following are satellite animations of the Atlantic Basin and Africa
ATLANTIC BASIN


AFRICA

The NHC has found the crayons once again, and now 4 areas are shown in the GTWO map.  However, tonight we will focus on the closest threat, which has been designated INVEST 94L, and is entering the southern BOC (Bay Of Campeche).  As of earlier this afternoon, the following was available on INVEST 94L:
At 2:00 p.m. EDT, the ATCF reported the following:
2:00 PM EDT Wed Sep 11
Location: 18.6°N 93.2°W
Moving: NW at 10 mph
Min pressure: 1004 mb / 29.80 in
Max sustained: 25 mph
NHC 5 DAY GTWO (LINKED TO NHC OUTLOOK)


Satellite loop imagery indicates 94L is still rather disorganized at the moment:
INVEST 94L SATELLITE ANIMATIONS


INVEST 94L is moving toward the NW.  Based on my analysis of forecast steering layers, and current track guidance, which surprisingly is pretty well clustered, 94L should begin to head more to the NNW, then north after approximately 48 hours.  Based on this, I prefer the track of the consensus models TVCE and TVCA.  However, since the system is still disorganized, this may most likely change somewhat.  Based on the uncertainty at the moment, residents along the Texas and western Louisiana Gulf coast should monitor the progress of this system closely.
ATCF 18Z TRACK GUIDANCE


NHC SPAGHETTI PLOT


ECMWF EPS


GEFS


ECMWF AND GFS MSLP NORMALIZED ANOMALIES FORECAST


Maximum sustained winds at 2:00 p.m. were 25 mph.  INVEST 94L is currently under 25 – 30 kts of SW wind shear, being produced by an upper level trof to its west.  This upper trof is forecast to move away to the west, and based on analysis of the ECMWF and GFS to some extent, shear is supposed to reduce by late tomorrow morning, and the pattern is forecast to become somewhat favorable for development.  The GFS indicates a fair shear pattern, however the ECMWF shows a more anti-cyclonic flow over 94L.  Analysis of the ECMWF 200 MB streamline forecast shows a much improving upper pattern, producing and almost classic radial outflow pattern, however it is just offset east of the proposed center of the system.  You will note the Jet-streak (blue and green area) north of the Gulf.  The location of 94L will be under the influence of the right entrance region of the jet, which evacuates air away from the Gulf, providing divergence aloft.  The ECMWF relative humidity forecast up through the 500 mb, indicates ample moisture which favors development.  Based on this analysis, we should see development of a Tropical Depression late Sunday into early Monday.  IF the forecast conditions pan out, analysis of SHIPS diagnostics, ECMWF EPS cyclone development probabilities, and early model intensity guidance, I cannot rule out Tropical Storm NICHOLAS, prior to landfall.  The ECMWF indicates a 40% probability of a Tropical Storm developing during the next 48 – 72 hours.  This again, will all depend on how quick 94L may become organized, and IF conditions become as favorable as shown in forecast products.  Based on this, residents along the Gulf Coast of Texas should be prepared for the possibility of issuance of Tropical Storm Watches and Warnings sometime within the next 48 hours or so.
INVEST 94L WIND SHEAR FROM CIMSS


ECMWF SHEAR FORECAST


ECMWF 200 MB STREAMLINE FORECAST


ECMWF RELATIVE HUMIDITY FORECAST


ECMWF EPS CYCLONE PROBABILITY (TROPICAL DEPRESSION)


ECMWF EPS CYCLONE PROBABILITY (TROPICAL STORM)

The following map will allow to to get information from your NWS office.
NWS WATCH / WARNING DISPLAY (LINKED…CLICK MAP, THEN YOUR AREA)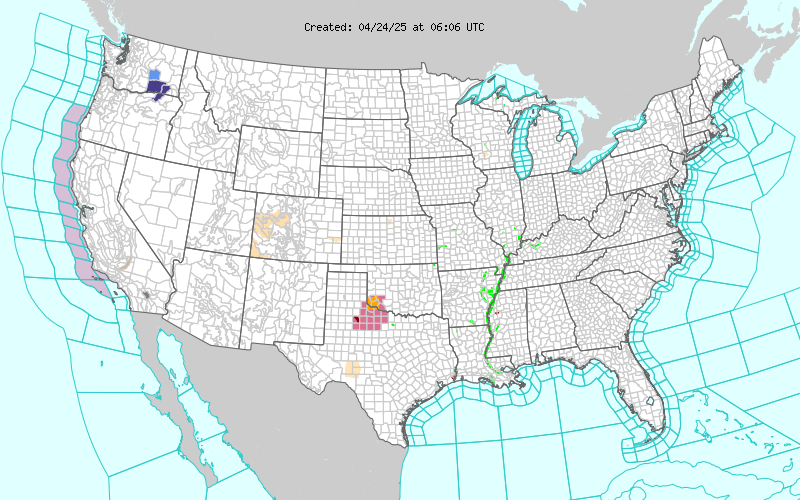 WSI DOPPLER RADAR LOOP (LINKED, CLICK RADAR MAP)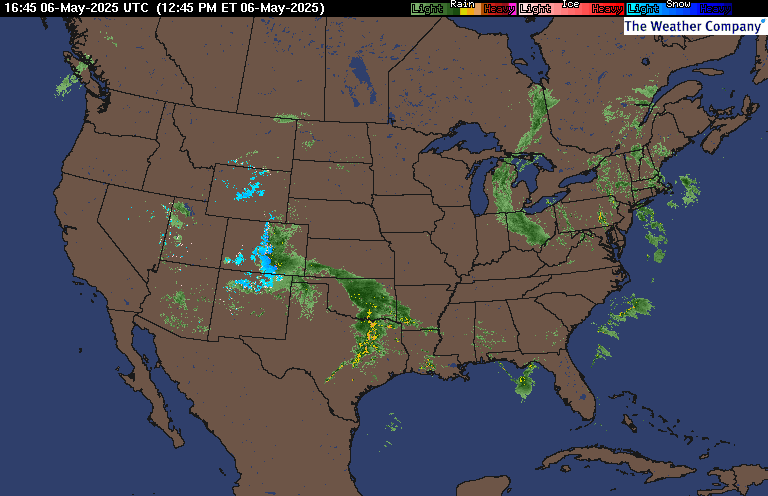 RAP RADAR (CLICK IMAGE THEN RADAR SITE)
I will continue to monitor INVEST 94L closely over the next 48 hours, for any significant changes in the forecast.

You may direct any questions by contacting me personally, ANYTIME, at: [email protected]
Have a blessed evening!
T. F. "STORM" WALSH III
GMCS, USCG (ret)
METEOROLOGIST / HURRICANE SPECIALIST /SEVERE WEATHER SPECIALIST
MEMBER WEST CENTRAL FLORIDA AMS