with the ability to seemingly shift in form as much as it moves between spaces, TON unveils the P.O.V. collection as an orchestra of organically-shaped pedestal, table and trolley pieces. the modular designs, blending minimalistic woodwork with versatile function, match the increase in personal and professional needs within the home.
created in collaboration with kaschkasch, designboom exclusively spoke to the german design duo.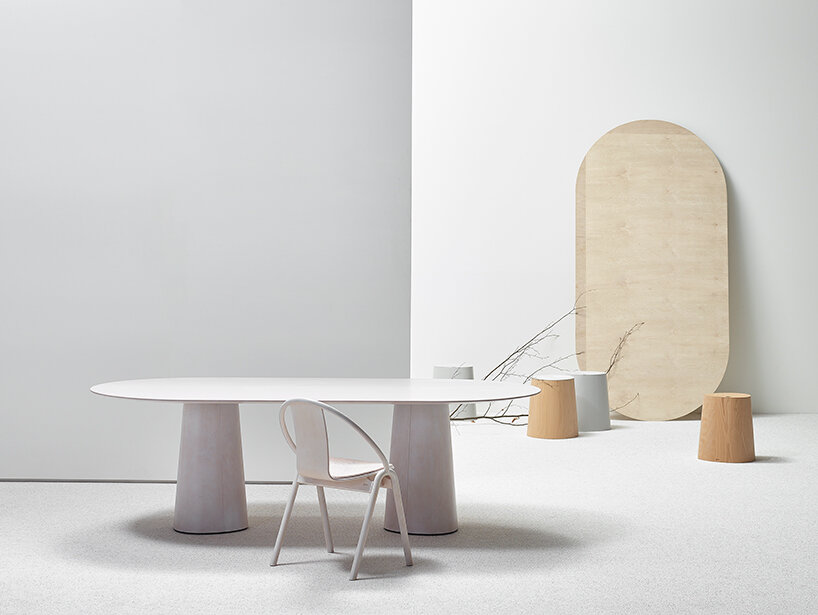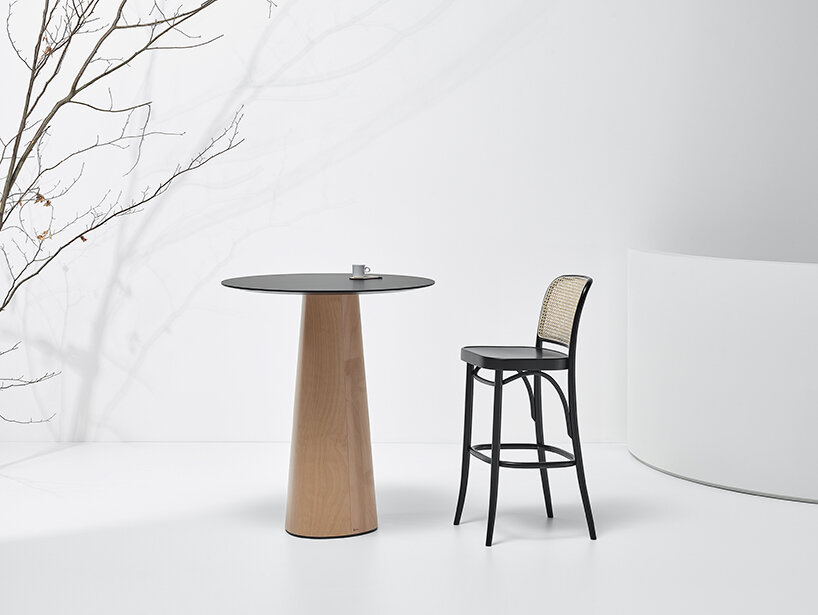 all images courtesy of TON
'we both trained as cabinet makers and product designers,' begins florian kallus and sebastian schneider of kaschkasch to designboom. 'after we first visited the production plant of TON, we were immediately overwhelmed and convinced to collaborate with them.'
TON and kaschkasch share a passion for minimalist and timeless design. the P.O.V. collection fits this bill. the pieces bend three types of wood – beech, oak and american walnut – into hollow and stackable forms with thin, rounded triangular bases. the structures might appear simple but purity takes time to distil. from ideation through to development, the design and all its details took nearly two years to realize.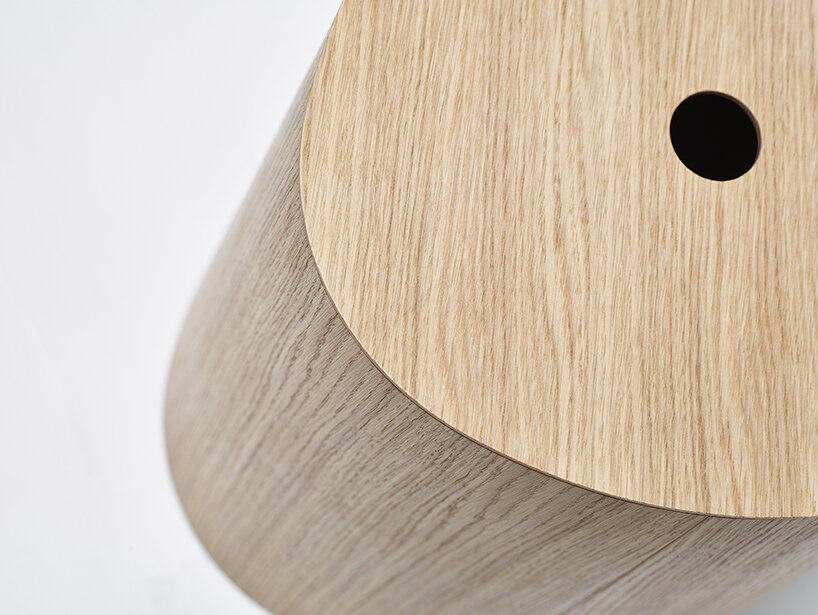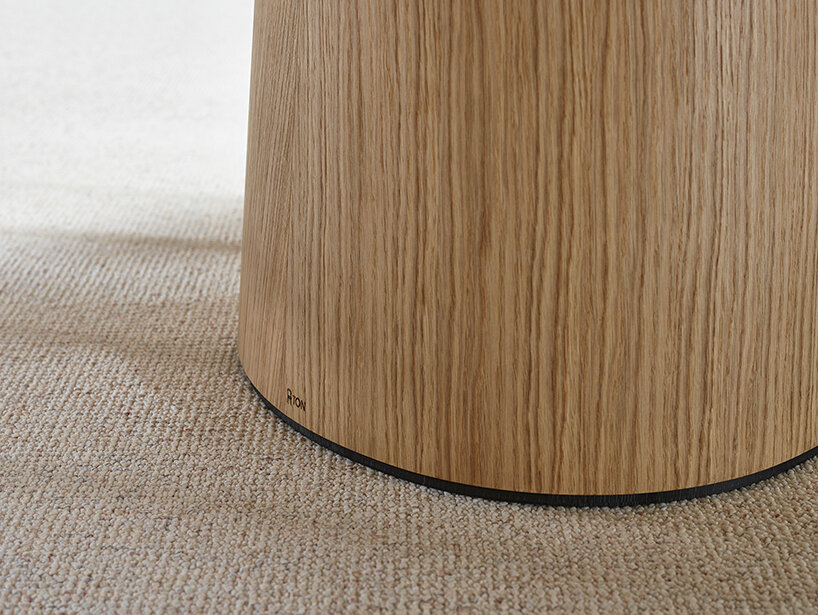 near 70 pedestal and table combinations as well as a dining stool form the modular collection. three curving and differently-sized bases support a choice of six different surfaces atop – either as the seat of the pedestal or long, rounded planes for the table. all surfaces can adorn a smooth or upholstered finish to match interior decoration. to complete the set, an equally as minimal stool trolley can be used to transport the stackable pedestals.
'versatility was the idea right from the beginning,' notes the designers. 'after research and a lot of discussions with alexander gufler, art direction of TON, we understood what the brand stands for – traditional handcrafted wooden furniture for professional and home use. P.O.V. found a perfect balance between function and emotion.'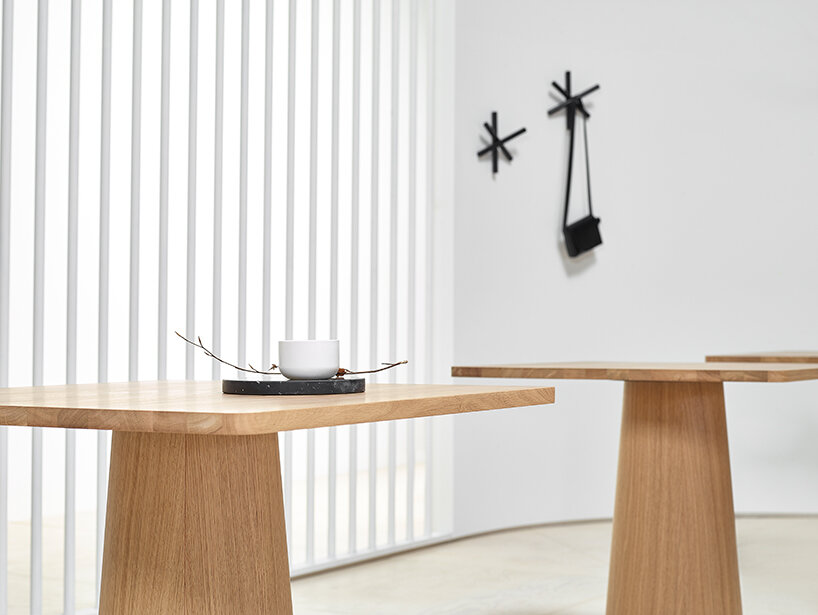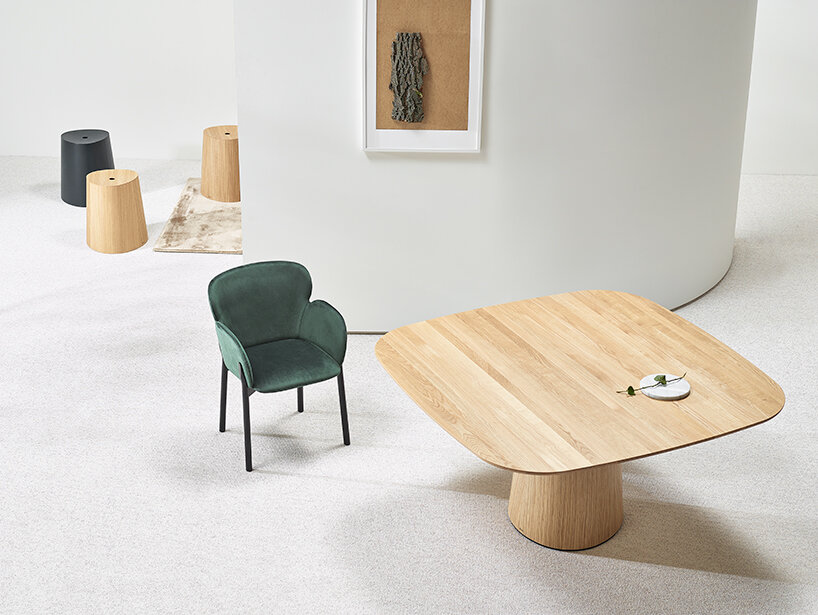 the modular pieces are suitable for any interior, moving as perches or additional work surfaces from the home office into the living or sleeping rooms as side tables, socializing spots and more. with each different placement, the design presents a unique view from each new angle. that explains its name – the TON P.O.V. collection or, in other words, point of view. it is a collection that adapts to function, look and meet the evolving needs of each perspective.
'as a duo, discussion is key. we always try to understand each other's position during the design process, and therefore we have to change our angle of view. this is exactly the approach that inspired P.O.V. and gave us the name,' confirms kaschkasch.