following an online exhibition last september, kathleen ryan installs her intricate rotting fruits at karma gallery in new york's east village. with this in-person exhibition, the new york-based artist heralds in the summer season as new yorkers continue to vaccinate and the city opens its doors — and it's just the right show for it. the rich textural quality of these beaded sculptures must be seen in person and from every angle. massive fruits with organically grown mold and rotting rinds are rendered with meticulously handcrafted beadwork. a bin piled with 'bad cherries' and an enormous jack-o-lantern show the depth of kathleen ryan's work. the interior surface of the warty pumpkin is bejeweled with a spectacular show of vibrantly spotting mold.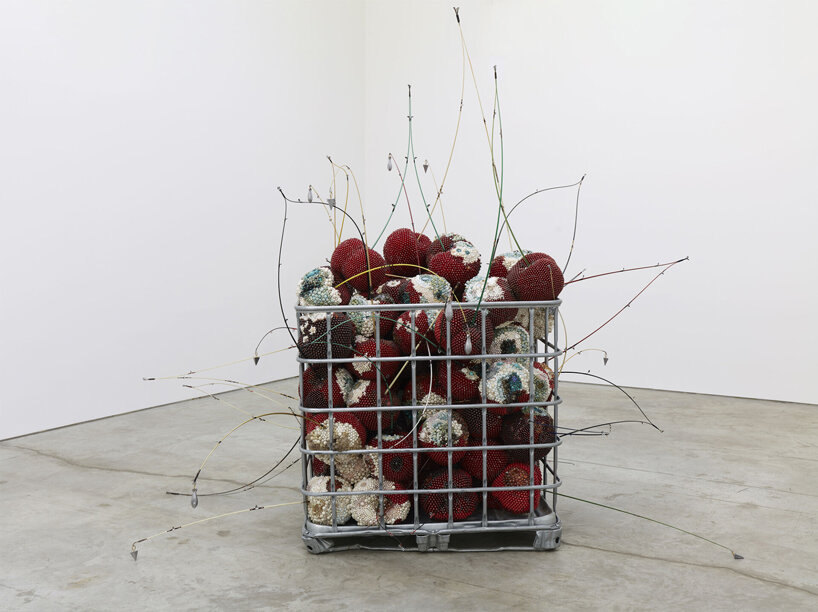 bad cherries, 2021 | all images © kathleen ryan, courtesy of karma
at new york's karma gallery, each of kathleen ryan's bad fruits is paired with an impressive list of the stones used in their creation — including freshwater pearls,  turquoise, rose quartz, amber, pink opal, and amethyst. these solid rocks used to render soft and fleshy fruit may leave the viewer with an uncanny sense of unease. karma gallery notes: 'the sculptures embody contradictions: the illusory weightlessness of their heavy forms; the insinuations of both kitsch and refinement; the negotiation between allegorical, historical musings and the stoic present.' the exhibition will show at karma gallery until june 19th, 2021.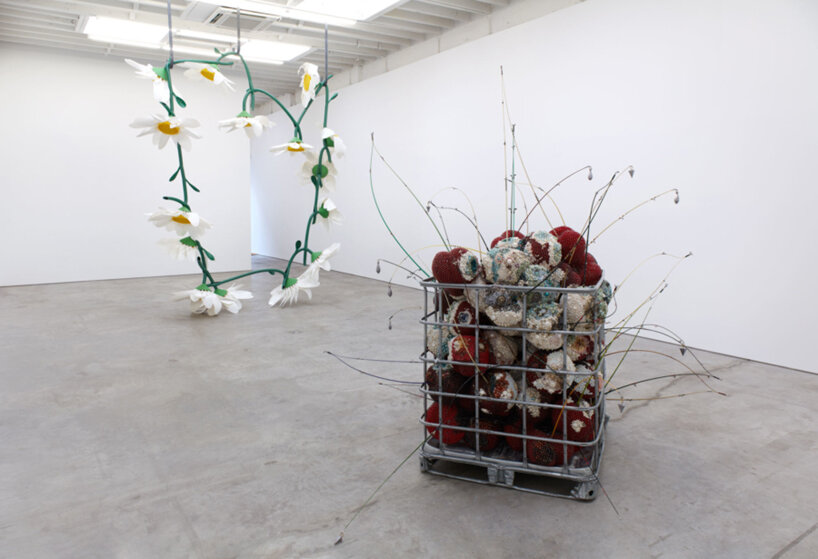 bad cherries with daisy chain, 2021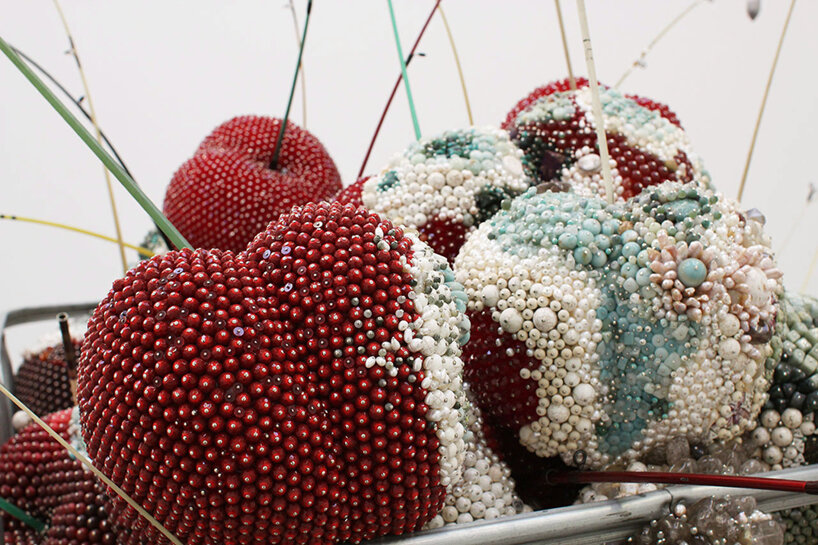 bad cherries, 2021 (detail)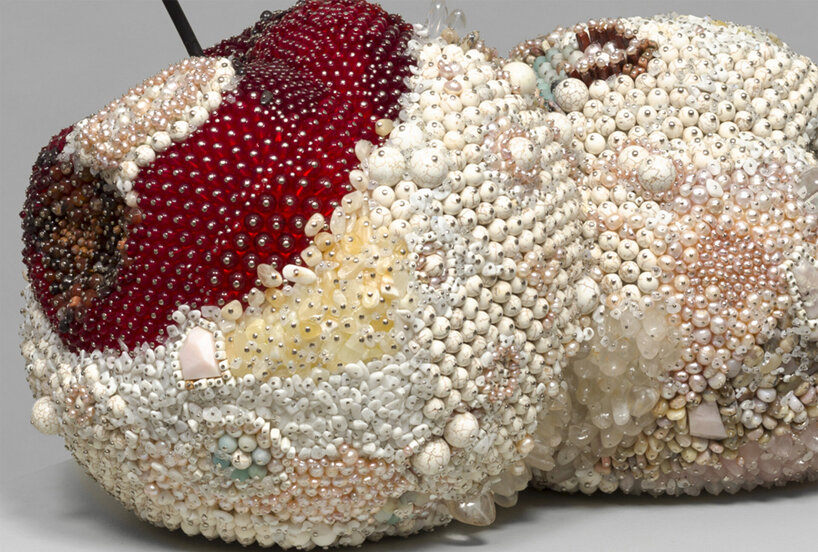 bad cherries, 2021 (detail)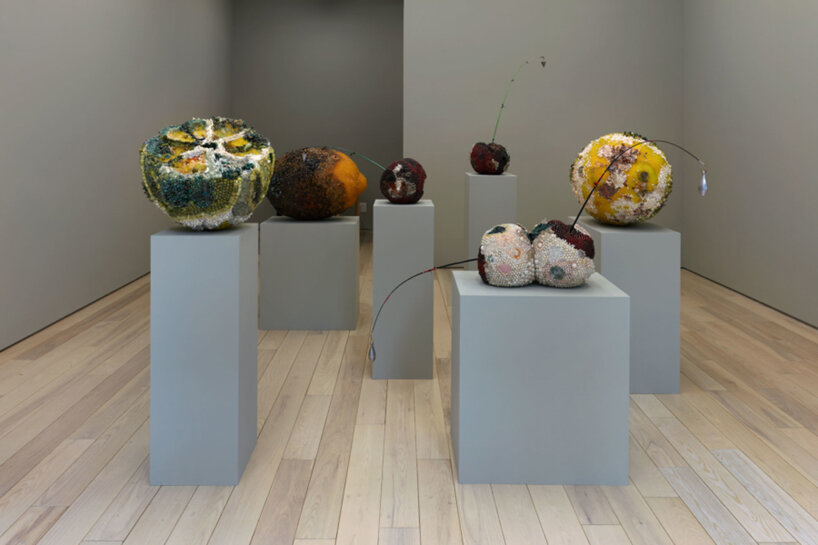 karma gallery installation view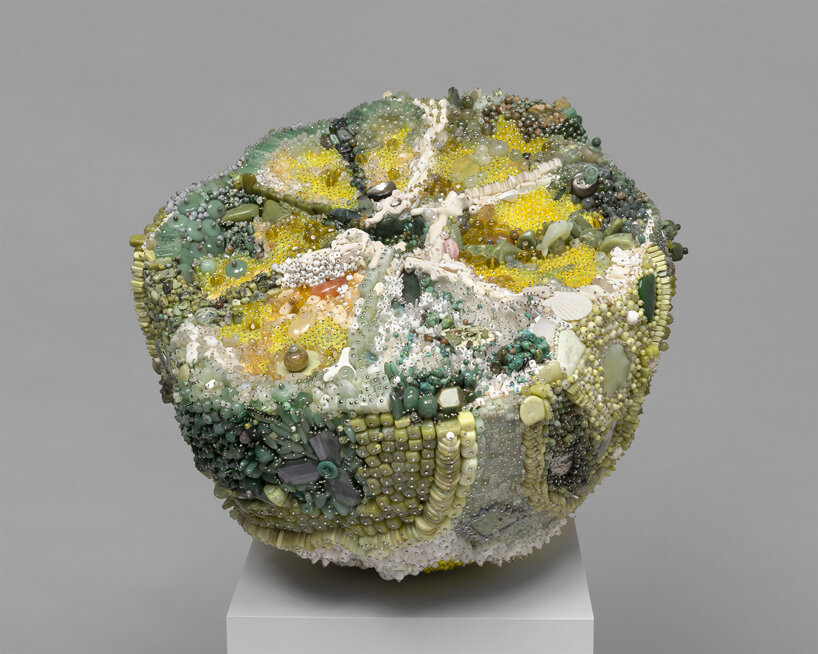 bad lemon (sea witch), 2020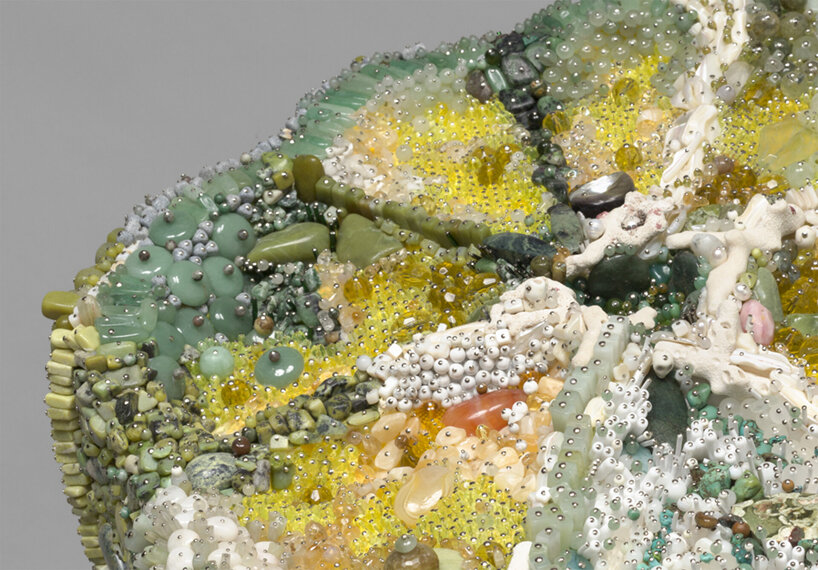 bad lemon (sea witch), 2020 (detail)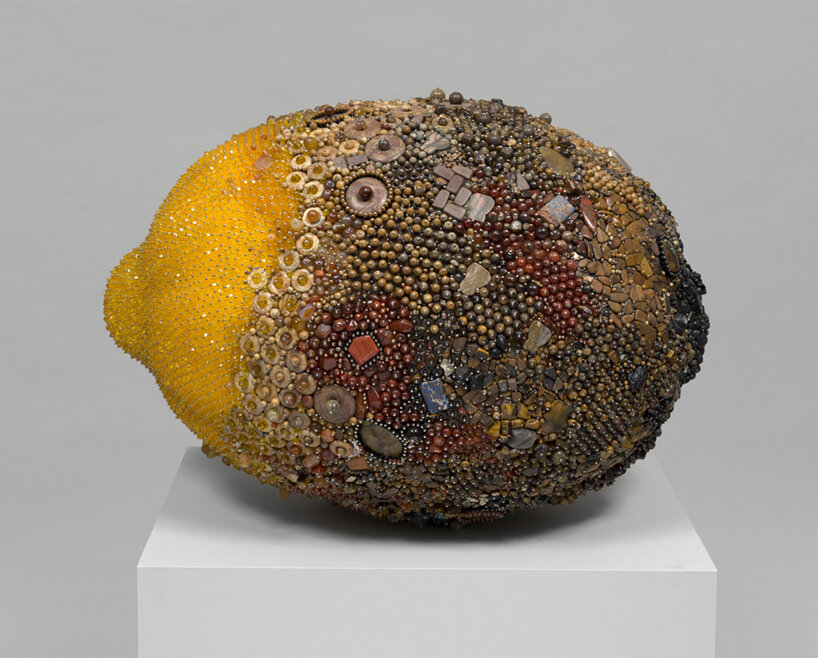 bad lemon (armadillo), 2021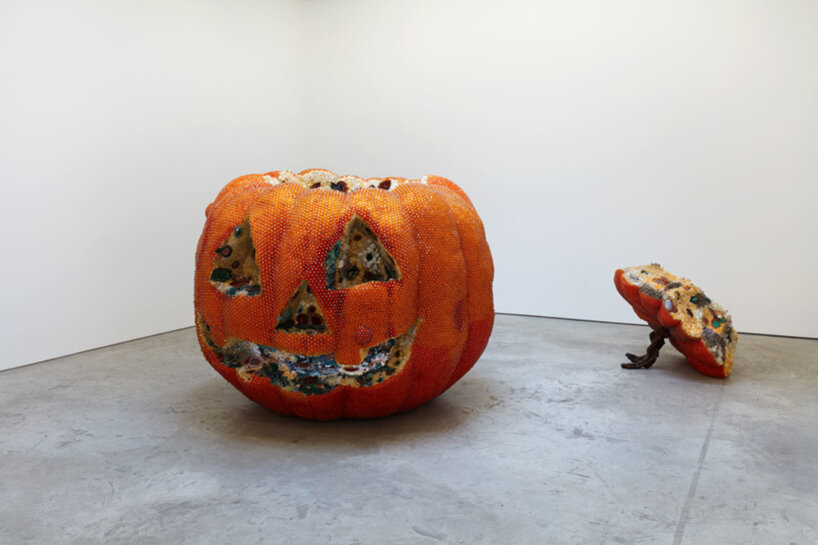 jackie, 2021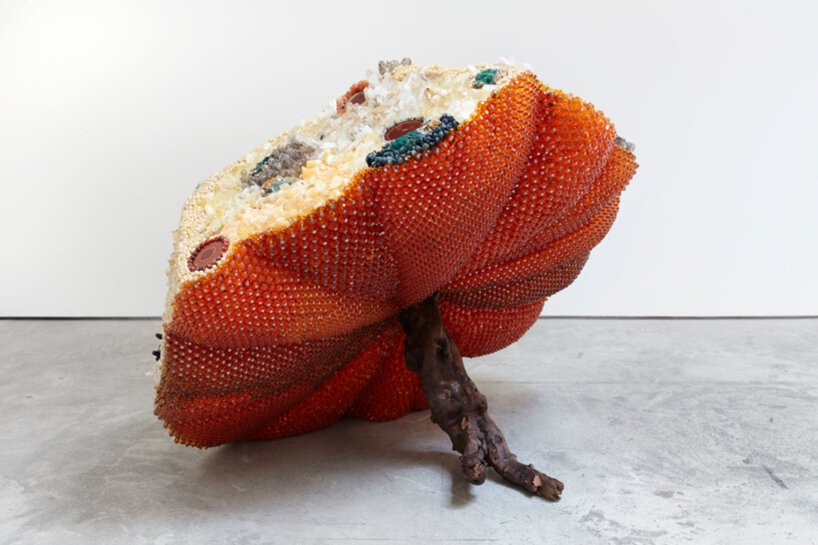 jackie, 2021 (detail)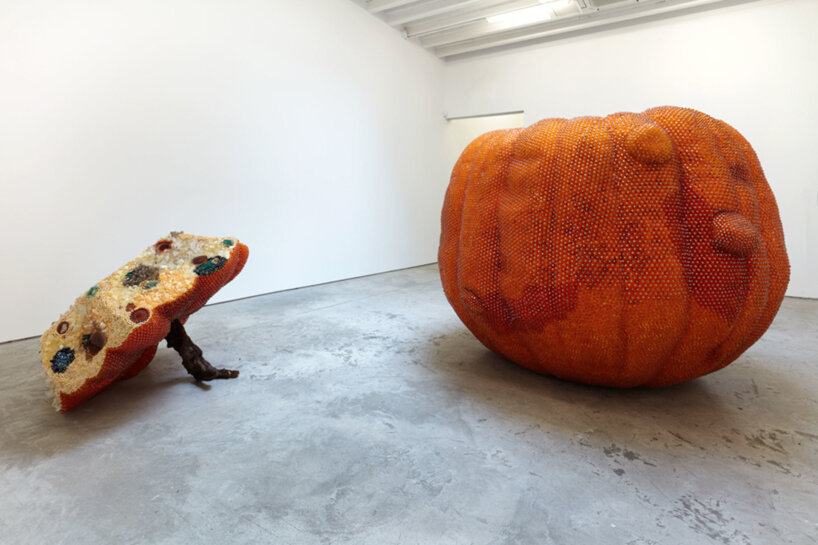 jackie, 2021 
project info:
author: kathleen ryan
location: karma gallery
address: 188 & 172 east 2nd street, new york, NY
date: may 6th — june 19th, 2021