with the bespoke 'dawn,' kengo kuma partners with rolls-royce to bridge the worlds of architecture and luxury automotives. the first-of-its-kind car is created as a moving representation of the kengo kuma-designed luxury dwelling 'the kita,' a tea house in central tokyo realized together with westbank. the bespoke 'dawn' is designed and realized for the exclusive use of the owner of the multi-level 'kita tea house' penthouse, which overlooks the serene kitasando neighborhood.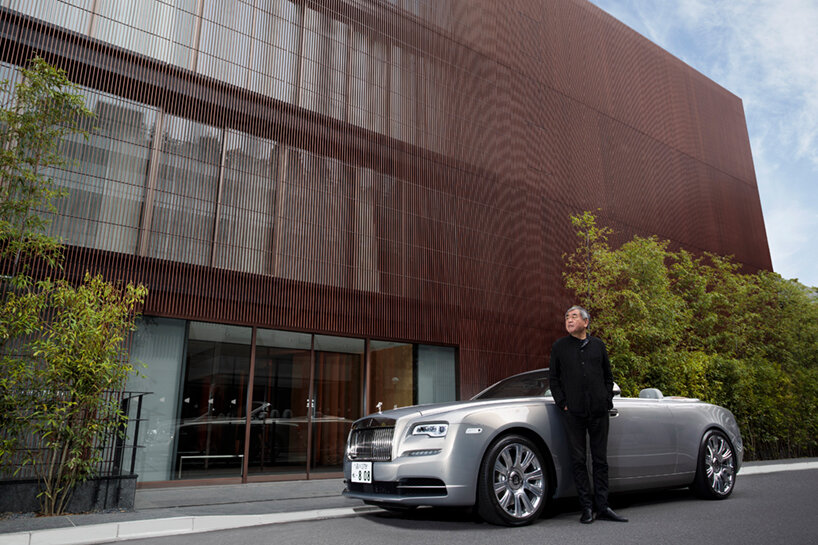 images courtesy of rolls-royce motor cars
kengo kuma introduces the one-of-a-kind 'dawn' rolls-royce to reflect the kita tea house's clarity of structure and sense of calm. the penthouse is named for its rooftop tea house which is framed by views of the eternal forest of the meiji shrine and kengo kuma's revitalized japan national stadium. in continuation of the architect's characteristic design language, the kita tea house challenges the relationship between the interior and exterior. the open-top 'dawn' thus offered a natural canvas as for the accompanying bespoke car design, as a peaceful and intimate space where the driver is at the same time never disconnected from the outside world.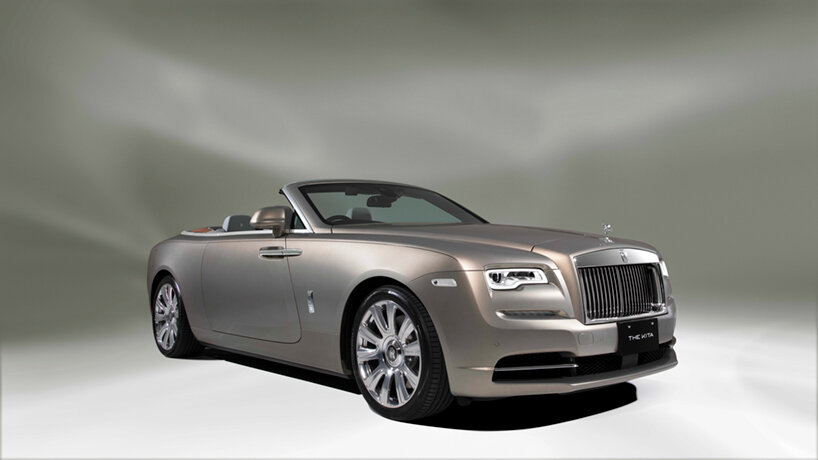 the rolls-royce bespoke collective worked closely together with kengo kuma and westbank to ensure that the design of the custom 'dawn' reflects the kita tea house. the car and the architecture echo each other in terms of materiality, color palette, and texture to offer the resident a continual transition between the house and the car. the dawn's exterior is rendered in 'silver haze,' a dynamic color that speaks to the silver-grey of the building's structure. when illuminated by the sun, it reveals a bronze sheen that reflects the 'koshi' screen lovers of the tea house. 'royal walnut' paneling along the rear deck nods to the rich walnut paneling of the lofty penthouse lobby.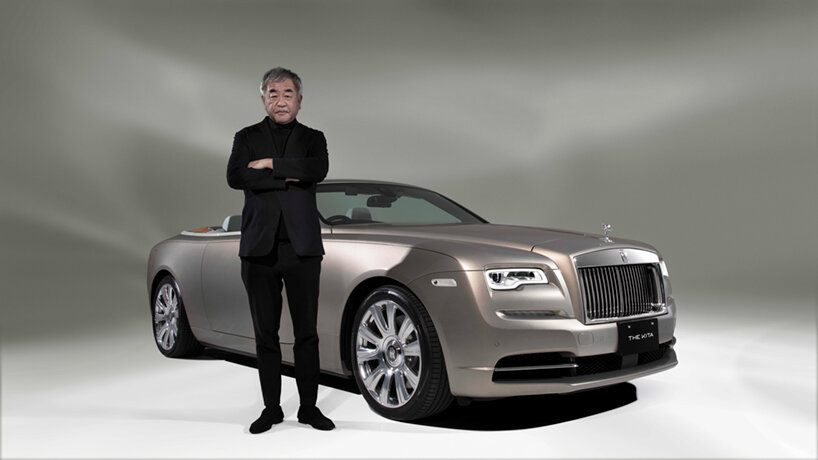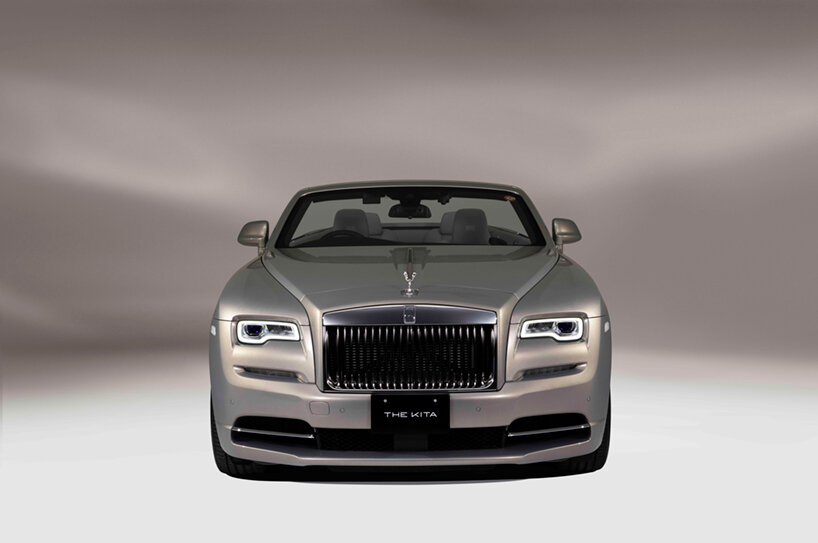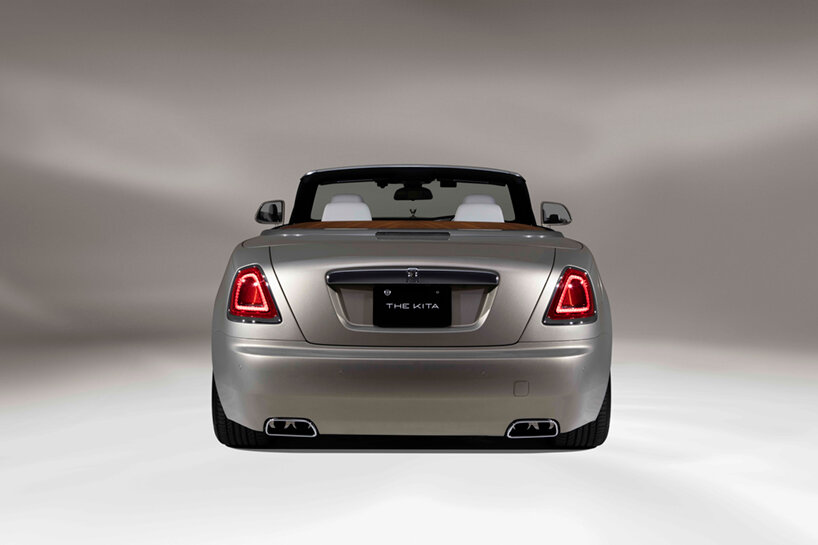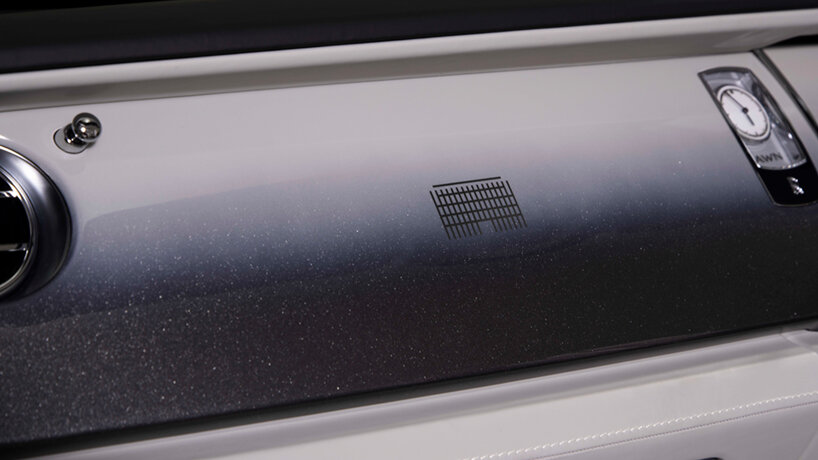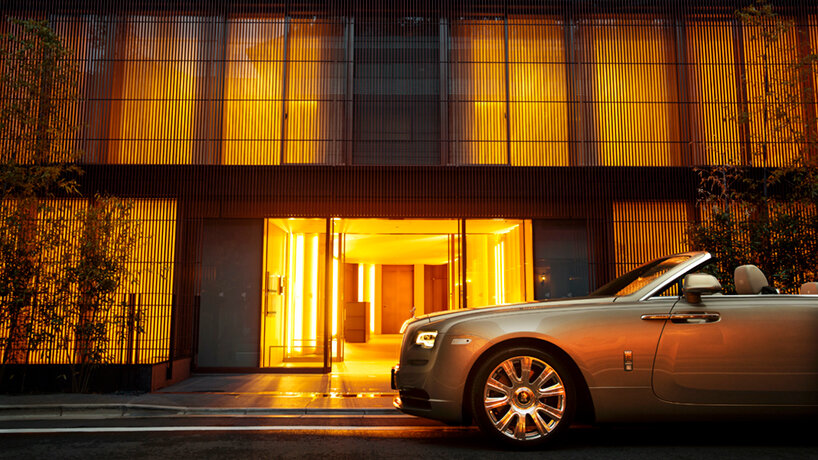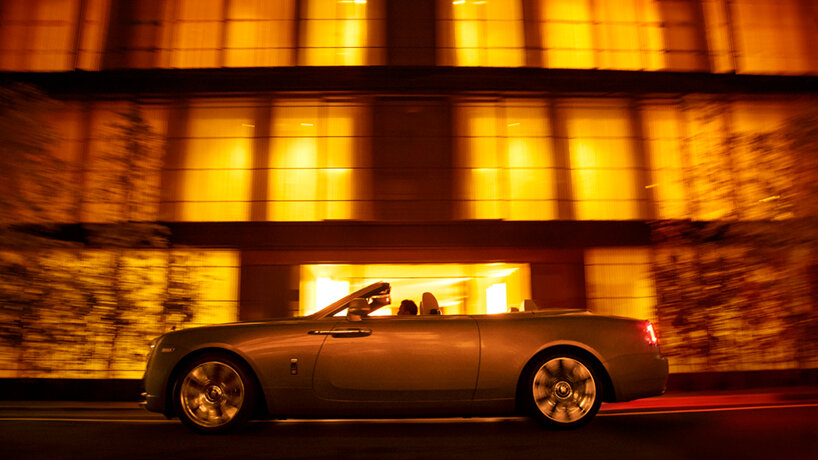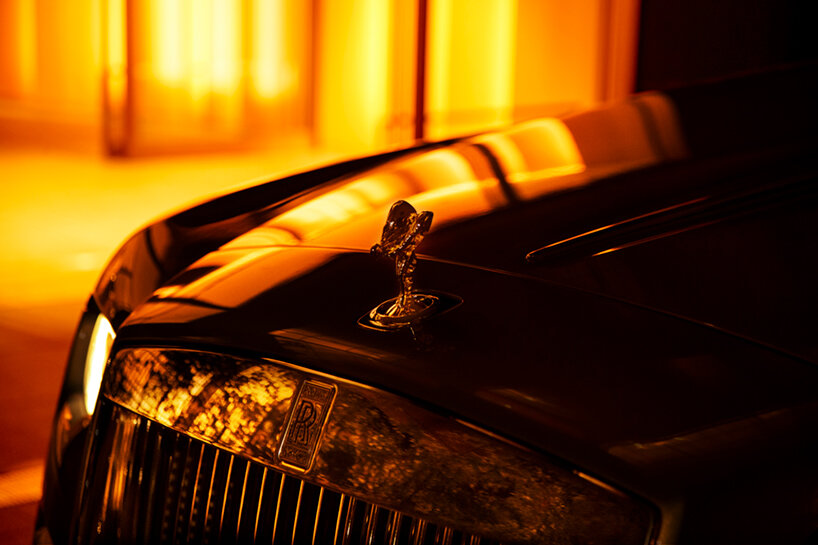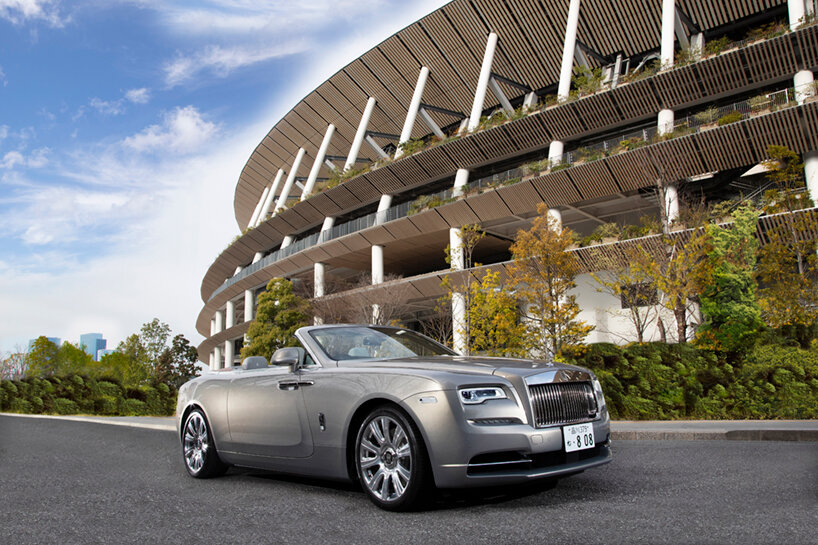 project info:
project title: bespoke 'dawn' rolls-royce
design: kengo kuma and rolls-royce bespoke collective
accompanying architecture: kengo kuma's 'kita tea house'
kita developer: westbank
kita location: kitasando, tokyo, japan
completion: april 2021