'capsule house K' is a residence designed in 1972 by kisho kurokawa, leading japanese architect and one of the founders of the metabolism movement. located in japan's nagano prefecture, the house employs the same capsule module construction as the famous nakagin capsule tower building in ginza, tokyo (see previous coverage by designboom here + here). at a time when many of the existing metabolism buildings have already been demolished, kisho kurokawa's son, mikio kurokawa, is leading an ongoing crowdfunding project to repair and preserve 'capsule house K' so that it can be utilized and enjoyed by visitors in the future.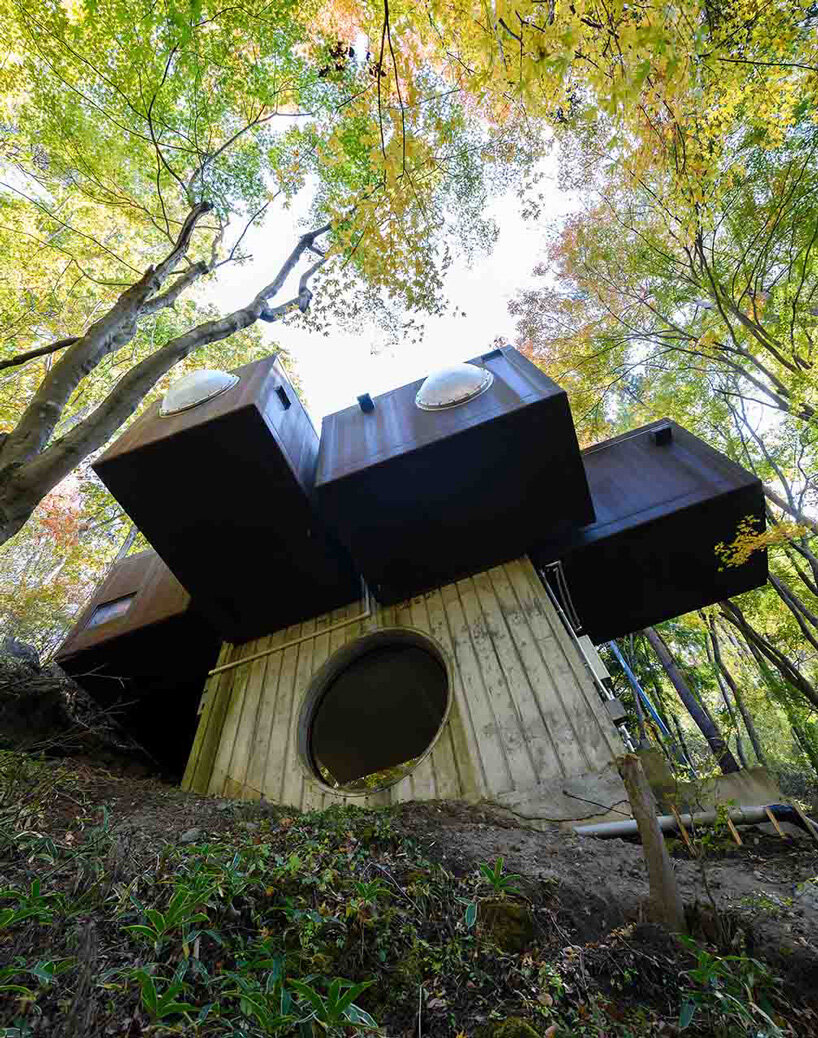 all images courtesy of mirai kurokawa design studio
organized by mikio kurokawa, CEO of mirai kurokawa design studio, and toshihiko suzuki, architect and professor at tokyo's kogakuin university, the crowdfunding project seeks to preserve 'capsule house K' so that it can be used as a training and accommodation facility for researchers, students, and the general public. the project seeks to raise funds to preserve the home's architectural qualities, as it is one of the few metabolism buildings still standing today. the villa has been able to survive so far because the designer, owner, and landowner were the same, the scale was small, and there was no development around it.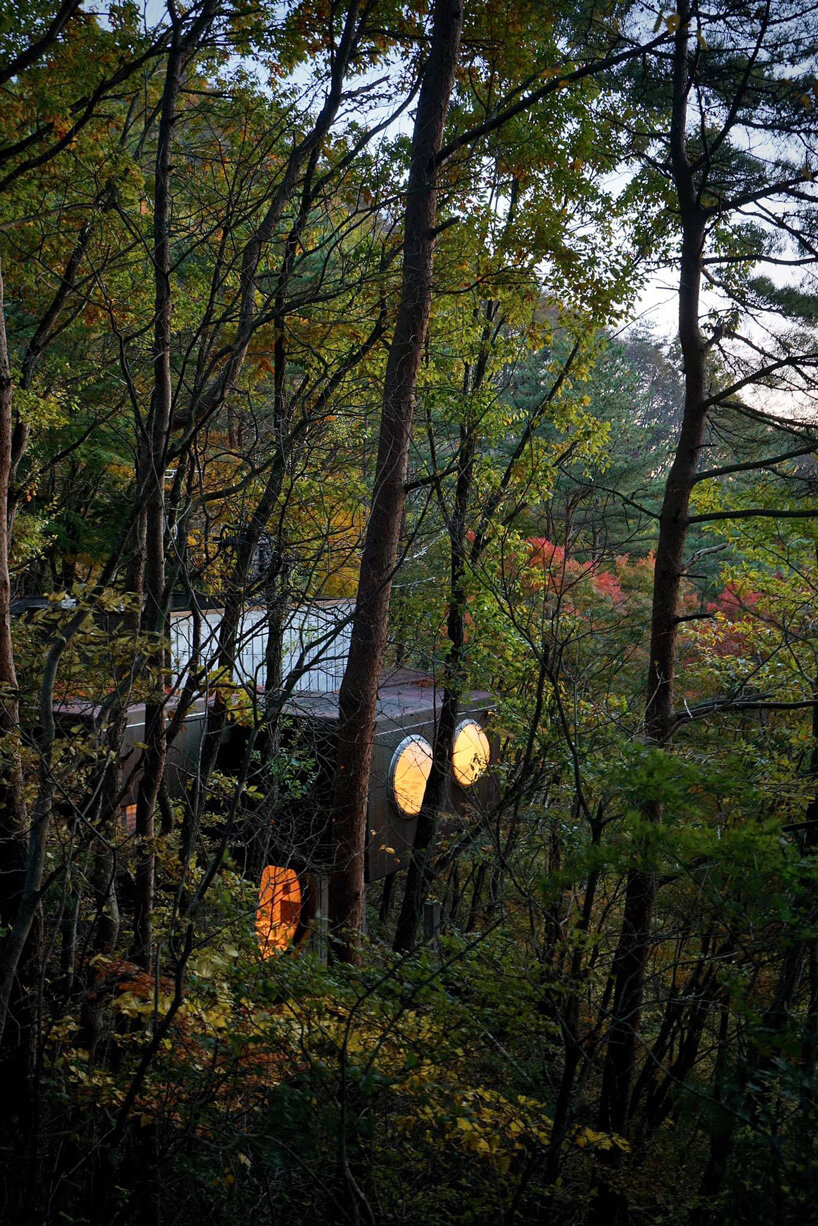 kisho kurokawa built 'capsule house K' in 1973 in kitasaku-gun, nagano prefecture, as his own villa. its design uses the same capsule modules as various rooms in the house, as kurokawa's nakagin capsule tower in tokyo. both projects were designed as metabolic buildings with the concept of capsule replacement in the future. the villa has a central core shaft with an entrance, a living room and stairs, with four capsules attached round it. the two bedroom capsules have the same interior composition as the central core, but with dome-shaped acrylic windows in the openings.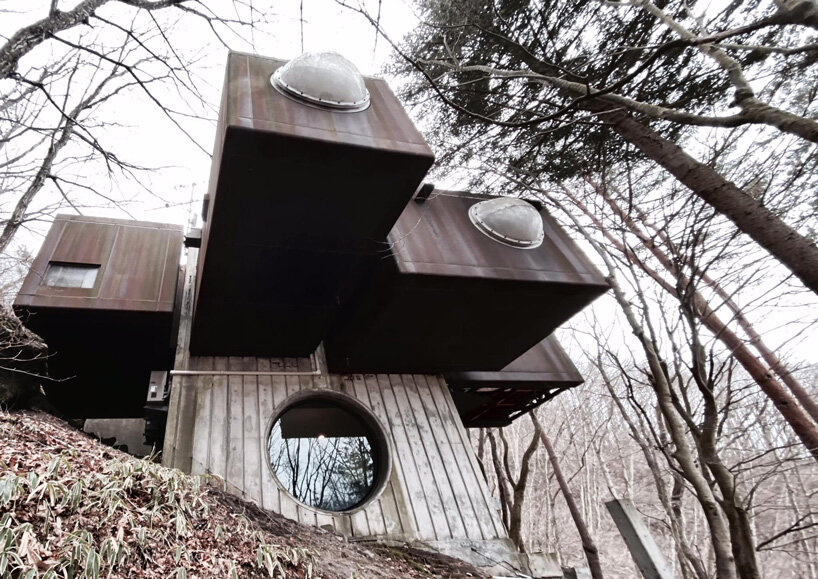 architect kisho kurokawa (1934-2007) was one of the founders of metabolism, the architectural movement that emerged in japan during the 1960s. the metabolist group, formed by architects, designers and critics, imagined a world of flexible cities where buildings, like people, were transient and ever changing. designed and built between 1971 and 1973, 'capsule house K' exemplifies the ideas of metabolism, recyclability and exchangeability.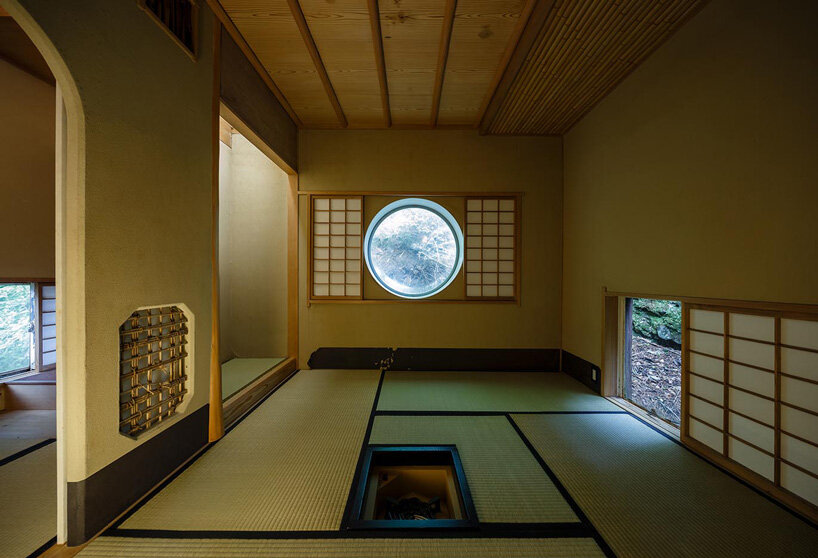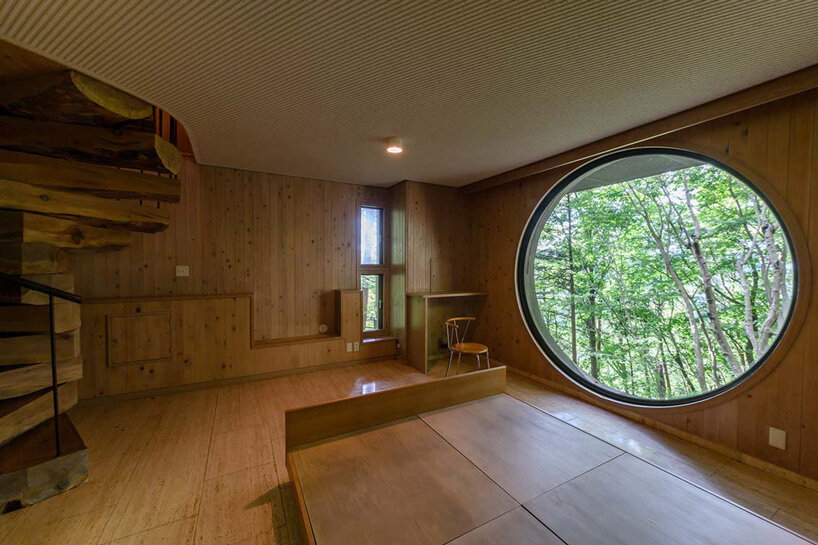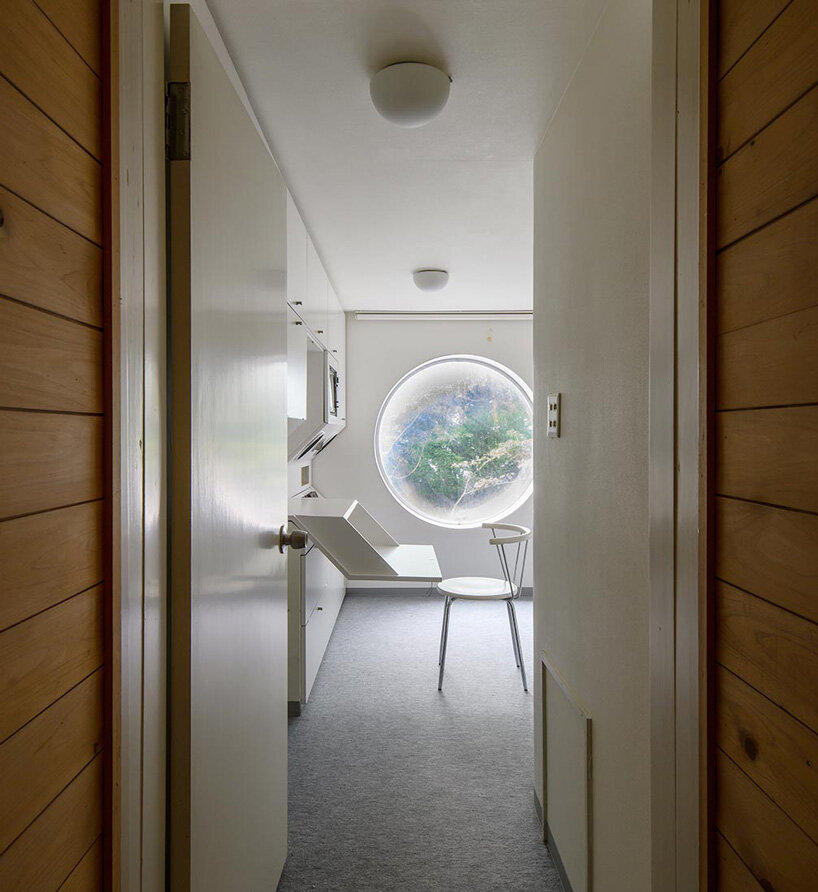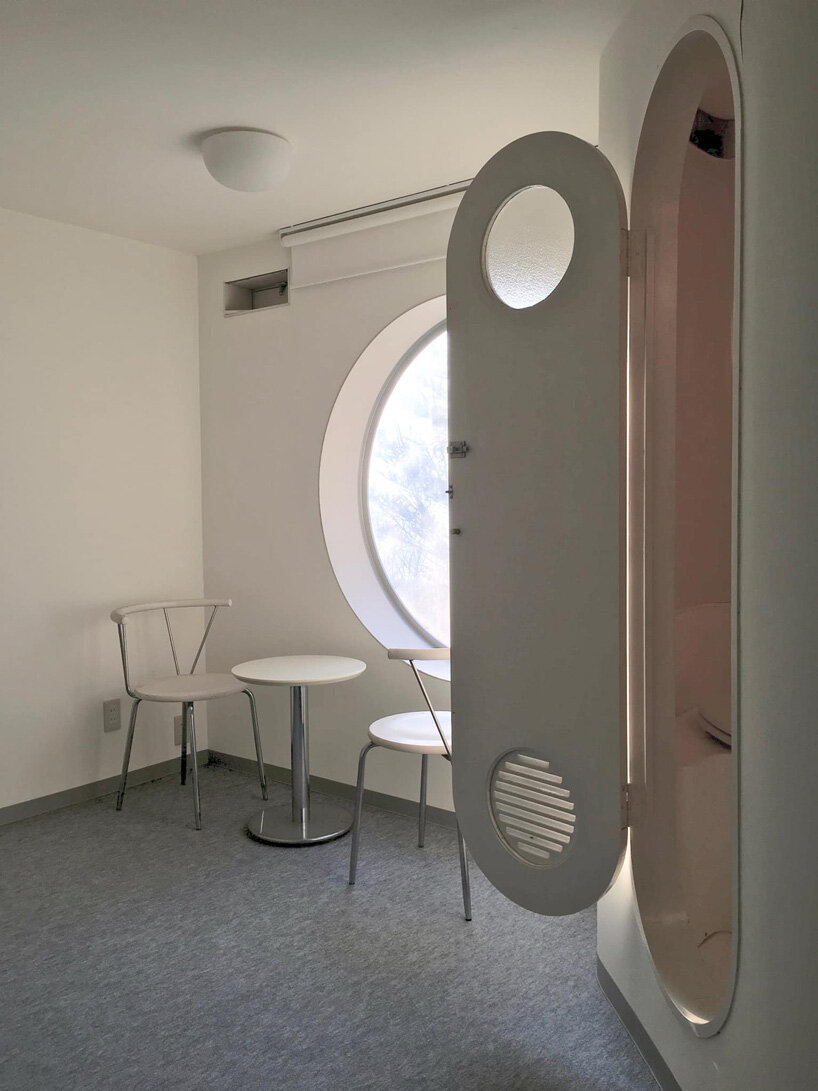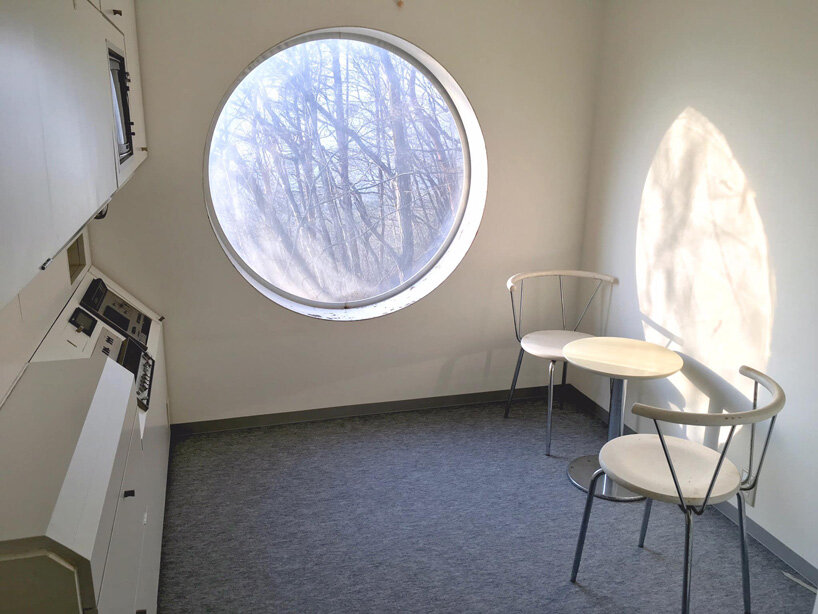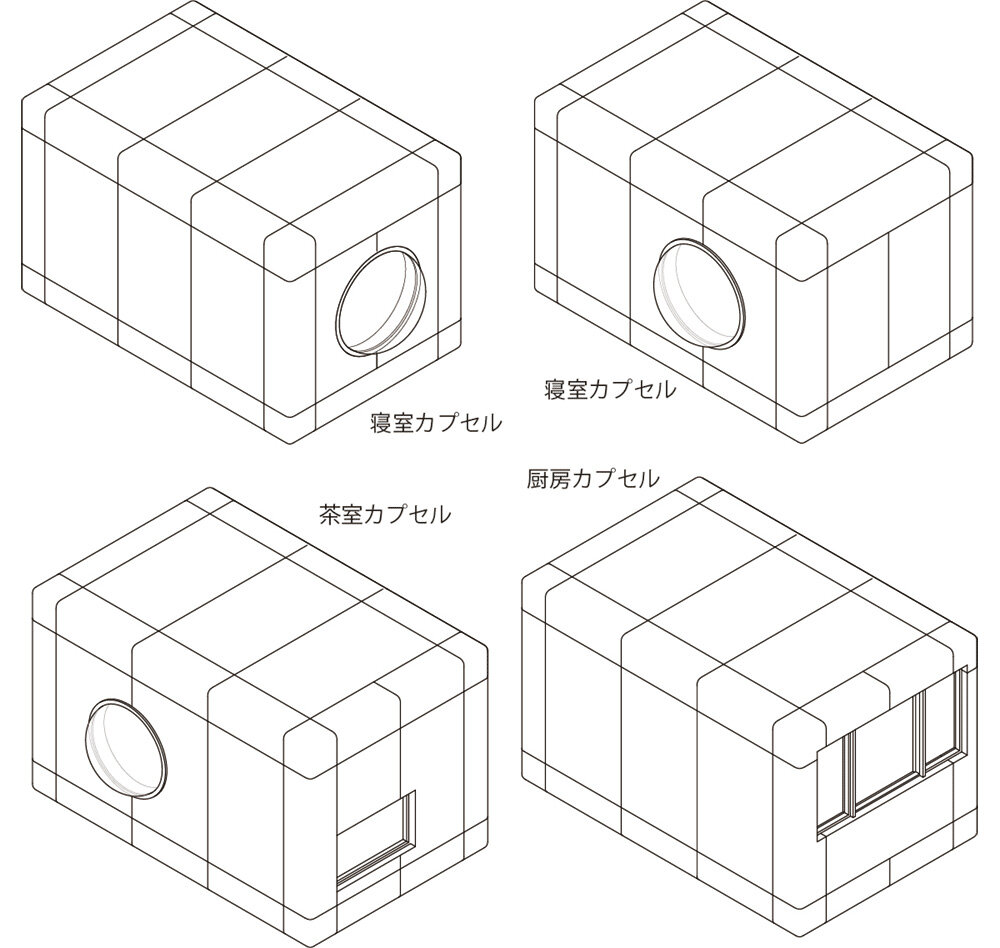 project info:
name: capsule house K
architect: kisho kurokawa
restoration architect/crowdfunding: mirai kurokawa design studio + toshihiko suzuki laboratory
year: 1971-1973
location: miyota-machi, kitasaku-gun, nagano prefecture, japan
building area: 75.82 sqm
total floor area: 103.32 sqm
sofia lekka angelopoulou I designboom
apr 12, 2021