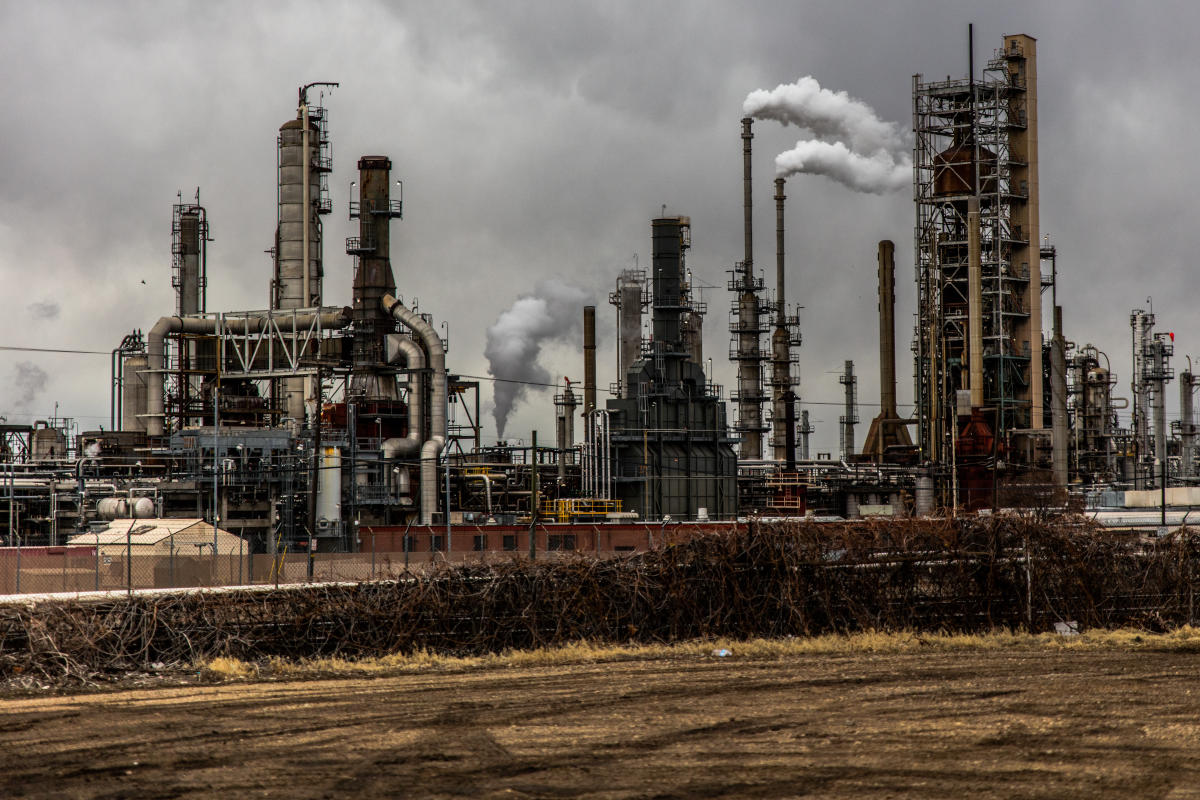 US city mayors have are being urged to join the Cities Race to Zero before it's too late
Just under four weeks away from the 2021 United Nations Climate Change Conference (COP26) taking place in Glasgow, Scotland, John Kerry, the first U.S Special Presidential Envoy Advisor for Climate has called on American cities to join the Cities Race to Zero initiative.
In a letter co-signed by Gina McCarthy, White House National Climate; Eric Garcetti, Mayor of Los Angeles and Chair of C40 Cities; Sylvester Turner, Mayor of Houston and Chair of Climate Mayors; and Michael R Bloomberg, Founder, Bloomberg LP and Bloomberg Philanthropies, Kerry invited those US mayors who have not yet signed up for the initiative to register by October 14th so that their cities can be counted before the summit.
Describing COP26 as "the most important climate talks since the Paris Agreement was signed in 2015", the letter reminded outstanding mayors of their critical participation, stating: "Cities are a critical component to this campaign, both domestically and abroad, and the Cities Race to Zero provides an opportunity for your city to align with these global efforts, commit to science-based targets, and work with us to help implement the actions needed that will not only address our climate goals but also build the economy we desperately need."
To date over 800 cities around the world including 90 in the US have already joined the movement.
The vital role of cities
The crucial role that cities can play in the fight against environmental catastrophe has been revealed in new research from C40 Cities – the network of the world's megacities committed to addressing climate change.
New analysis has shown the dire human and economic costs of continued global expansion of coal-fired electricity. Measured against the Paris Agreement's 1.5°C threshold, C40's research shows that existing coal policies and proposed expansion plans may result in 264,900 premature deaths by 2030, costing cities $877 billion over the next decade.
"Measured against the Paris Agreement's 1.5°C threshold, C40's research shows that existing coal policies and proposed expansion plans may result in 264,900 premature deaths by 2030, costing cities $877 billion over the next decade."
C40's latest report, Coal-free cities: the health and economic case for a clean energy revolution, models the cumulative impact of currently-operating coal-fired power plants, those scheduled for retirement, and anticipated plant openings across 61 C40 cities impacted by air pollution. These plants represent 68% of the world's total coal plant capacity.
Funded by Wellcome, the Study was produced with support from the Centre for Research on Energy and Clean Air, Vivid Economics, and The Center for Global Sustainability at the University of Maryland. It emphasises that a rapid phase-out of coal, coupled with a full transition to clean, renewable energy, is necessary to meet the goals of the Paris Agreement and avoid global climate catastrophe. It also highlights how a global energy transition represents an enormous opportunity to save hundreds of thousands of lives and create up to 6.4 million jobs worldwide within a decade.
"The data is clear: To stave off climate change, grow the economy, protect public health, and save lives, we must phase out coal entirely – as quickly as possible," said Michael R. Bloomberg, President of the Board of C40 Cities and UN Special Envoy for Climate Ambition and Solutions.
Economic opportunity for cities
While the scale of action needed to achieve a transition to 100% clean, renewable energy will be dramatic, the global energy transition is a key opportunity for both local and national governments to create jobs and bolster their economies.
C40's research models employment figures associated with a rapid phase-out of coal and compares the current trajectory for coal-fired power plants with anticipated outcomes of a clean energy transition Findings show that up to 6.4 million jobs could be created by accelerating the transition to clean renewable energy in line with the Paris Agreement's goal to limit global temperature rise to 1.5℃. That amounts to 1.1 million more jobs than would be expected under a 'business-as-usual' scenario.
Additionally, all 61 C40 cities analysed will see more jobs created through transitioning their electricity supply to green, low-carbon sources, even those located in countries responsible for a significant share of global coal consumption.
Transition to 100 per cent clean renewable energy in line with 1.5℃ target could result in the following:
US – 10-27 per cent more jobs. Greening the electricity that supplies New York City, for example, could see up to 93,000 jobs created

India – 18-27 per cent jobs increase. Bengaluru may see a cumulative total of 124,000 jobs created, while Mumbai could reach up to 249,000 jobs.

Japan and South Korea, job increases of 20 per cent, 10 per cent, and 32 per cent in Tokyo, Yokohama, and Seoul, respectively.

European C40 cities Moscow, Istanbul, and Warsaw respectively 216.000 jobs (10 per cent increase), 88,000 jobs (21 per cent increase), and 34,000 jobs (38 per cent increase).

C40 cities in South Africa are expected to see the greatest proportional increase. Ekurhuleni, Johannesburg, and Tshwane may experience job increases of 70-84 per cent, with Ekurhuleni expected to see 23,000 jobs and Johannesburg 78,000.
Local city action
While national governments must play an active role in enabling the rapid phase-out of coal and investing in 100 per cent clean, renewable energy, cities can accelerate the global energy transition through a variety of policies and measures aimed at cultivating ideal conditions for a clean energy future. The report outlines several recommendations for cities seeking to support the energy transition, and includes real-world examples from cities leading the charge towards a more sustainable, resilient future.