Disclaimer:  This site is not affiliated with the National Hurricane Center, Hurricane Hunters, Storm Prediction Center, or National Weather Service.  ALL forecasts herein are the result of my analysis, and I am solely responsible for the content.  As ALWAYS, follow the National Hurricane Center, National Weather Service, and your local Emergency Management officials for emergency decisions.  In addition, this is strictly a FORECAST OFFICE.  I CANNOT make decisions regarding travel plans, etc.  My purpose, is to provide you the information, based solely on information I analyze, and the accuracy of the information at hand of the time of analysis, so you may make informed decisions.
(T. F. "Storm" Walsh)
For those who have donated to my site, your help has been greatly appreciated.  If you are not aware, donations to my site help pay for subscriptions to sites I use as well as software updates, which provide all the models and information used in my forecasts.  To donate, please click the DONATE button to the right side of the page, or on the graphic of the dog.  Any help you provide is immensely appreciated! 
DONATIONS ACCEPTED AND APPRECIATED

Please be aware, even though I do not post every night, rest assured I am continuously monitoring various areas for any significant weather.  I will be taking Sundays off (family time), unless we have active systems that may be posing a threat (i.e. Tropical, Winter Weather, Coastal Storms, etc.).
STORM WALSH PRE-SEASON FORECAST
TOTAL NAMED STORMS: 17 – 20
TOTAL HURRICANES :        7 – 9
MAJOR HURRICANES:       4 – 5
AVERAGE HURRICANE SEASON:
TOTAL NAMED STORMS: 14
TOTAL HURRICANES:         7
MAJOR HURRICANES:       3
2021 SEASON TOTALS:
TOTAL NAMED STORMS:  19
TOTAL HURRICANES:          7
MAJOR HURRICANES:        4

TOTAL U. S. LANDFALLS:    8
The following is the list of storm names for the 2021 Atlantic Hurricane Season:
Ana Bill Claudette Danny Elsa Fred Grace Henri Ida Julian Kate Larry
Mindy Nicholas Odette Peter Rose Sam Teresa Victor Wanda
As a storm becomes named, I will be marking it in bold red to keep track of the activity for this Atlantic season.
Please note…when we are dealing with multiple systems, they will be listed in order as to the greatest threat to land or the U. S. , to the least threat.
Good evening everyone,
The following are satellite animations of the Atlantic basin and Africa
ATLANTIC


AFRICA

Hurricane SAM remains a strong CATEGORY 4 Hurricane on the Saffir – Simpson hurricane wind scale, with maximum winds of 150 mph. An increase in sustained winds of only 7 mph would classify SAM as a CATEGORY 5 Hurricane.  As of the 5:00 p.m. advisory from the NHC, the following was available on SAM:
5:00 PM AST Sun Sep 26
Location: 14.2°N 50.5°W
Moving: NW at 7 mph
Min pressure: 938 mb / 27.70 in
Max sustained: 150 mph
HURRICANE SAM IR, SWIR, AND WATER VAPOR ANIMATIONS


SAM  is currently in weak steering currents, hence the slowing in forward speed.  NHC notes SAM had wobbled earlier today, and the estimated 12 hour motion was 305 degrees.  With the change in direction, this indicates SAM is obviously beginning to feel the weakness in the sub-tropical ridge.  There have been some changes in the 500 mb anomaly pattern forecast, and model guidance has come into better agreement on forecast track.  Based on analysis of the 500 mb heights forecast, and 500 mb anomaly forecast for days 5 -6, SAM SHOULD remain on track to eventually recurve.  You'll note the trof creating the weakness in the ridge in the 500 mb heights animations.  I have also outlined the ridging in black, and shown the path that should be created in conjunction with the ridging and the position of the deep layer trof.  Based on this analysis, IF no further changes occur in the forecast period, I agree with the NHC forecast track, and recent model track guidance.
ECMWF AND GFS 500 MB HEIGHTS FORECAST


ECMWF 500 MB ANOMALY FORECAST


ATCF MODEL GUIDANCE


NHC SPAGHETTI PLOT


NHC TRACKING MAP


SAM has a very tight inner core, with very cold cloud tops ringing the small eye.  SAM is close to CATEGORY 5 intensity, and IF convection expands any more over the eye, and if cloud tops become colder, SAM does have the slight possibility of attaining CATEGORY 5 status, as the forecast environment ahead of SAM is still shows very favorable conditions.  The only factor that would not allow for this would be, upwelling of cooler water due to his slow movement, and any EWRC.  The forecast for at least the next 72 – 96 hours shows SAM remaining in a favorable shear pattern, and shear below 10 kts, favorable surface to mid level moisture, and continued favorable outflow pattern at the 200 mb level.  Save the 2 negating factors, I agree with the current NHC intensity forecast, and SAM should remain a major hurricane during the 5 day forecast period, possibly flirting with CAT 5 status for a brief period, with very slow weakening indicated in the forecast.
ECMWF AND GFS SHEAR FORECAST


ECMWF AND GFS RH FORECAST


ECMWF 200 MB FORECAST


NHC INTENSITY FORECAST
INIT 26/2100Z 14.2N 50.5W 130 KT 150 MPH
12H 27/0600Z 14.7N 51.3W 130 KT 150 MPH
24H 27/1800Z 15.5N 52.5W 125 KT 145 MPH
36H 28/0600Z 16.3N 53.6W 125 KT 145 MPH
48H 28/1800Z 17.2N 54.7W 120 KT 140 MPH
60H 29/0600Z 18.1N 55.8W 120 KT 140 MPH
72H 29/1800Z 19.2N 57.4W 115 KT 130 MPH
96H 30/1800Z 22.1N 60.5W 110 KT 125 MPH
120H 01/1800Z 26.6N 62.9W 110 KT 125 MPH
I will be monitoring the progress of SAM closely during the next 72 – 96 hours for any significant changes.
The following map will allow to to get information from your NWS office.
NWS WATCH / WARNING DISPLAY (LINKED…CLICK MAP, THEN YOUR AREA)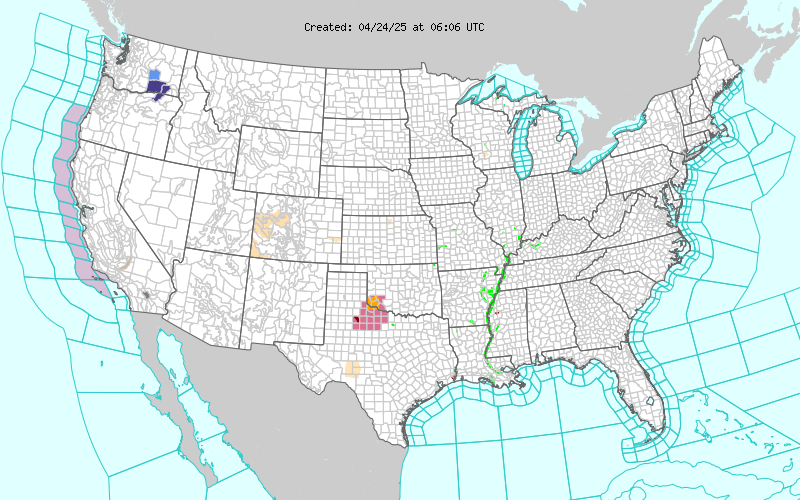 WSI DOPPLER RADAR LOOP (LINKED, CLICK RADAR MAP)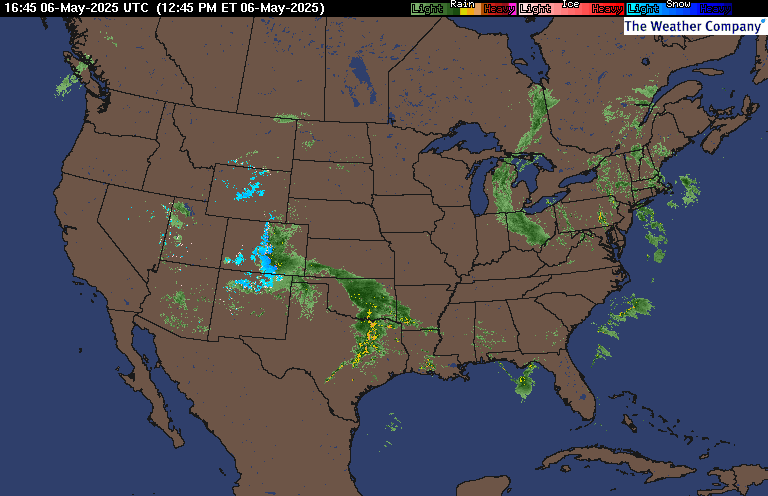 RAP RADAR (CLICK IMAGE THEN RADAR SITE…ONCE YOU CLICK THE SITE, GO TO LOOP DURATION TO CREATE A LOOP)

You may direct any questions by contacting me personally, ANYTIME, at: [email protected]
Have a blessed evening!
T. F. "STORM" WALSH III
GMCS, USCG (ret)
METEOROLOGIST / HURRICANE SPECIALIST /SEVERE WEATHER SPECIALIST
MEMBER WEST CENTRAL FLORIDA AMS