back in 2018, prada launched the prada cup — the challenger selection series for the 36th america's cup presented by the italian luxury group. with a trophy created by world-renowned designer marc newson and handcrafted by one of the best silversmiths in florence, the PRADA cup is a series of races for the selection of the challenger: the winner earns the right to challenge the defender. 

images by marc newson
for its 36th edition, the america's cup, the oldest trophy in the international sport, welcomed presenting sponsor prada who invited marc newson to design the latest version of the trophy. the prada cup forms a trio of trophies designed by newson for the event, including the trophies for the america's cup world series and christmas cup.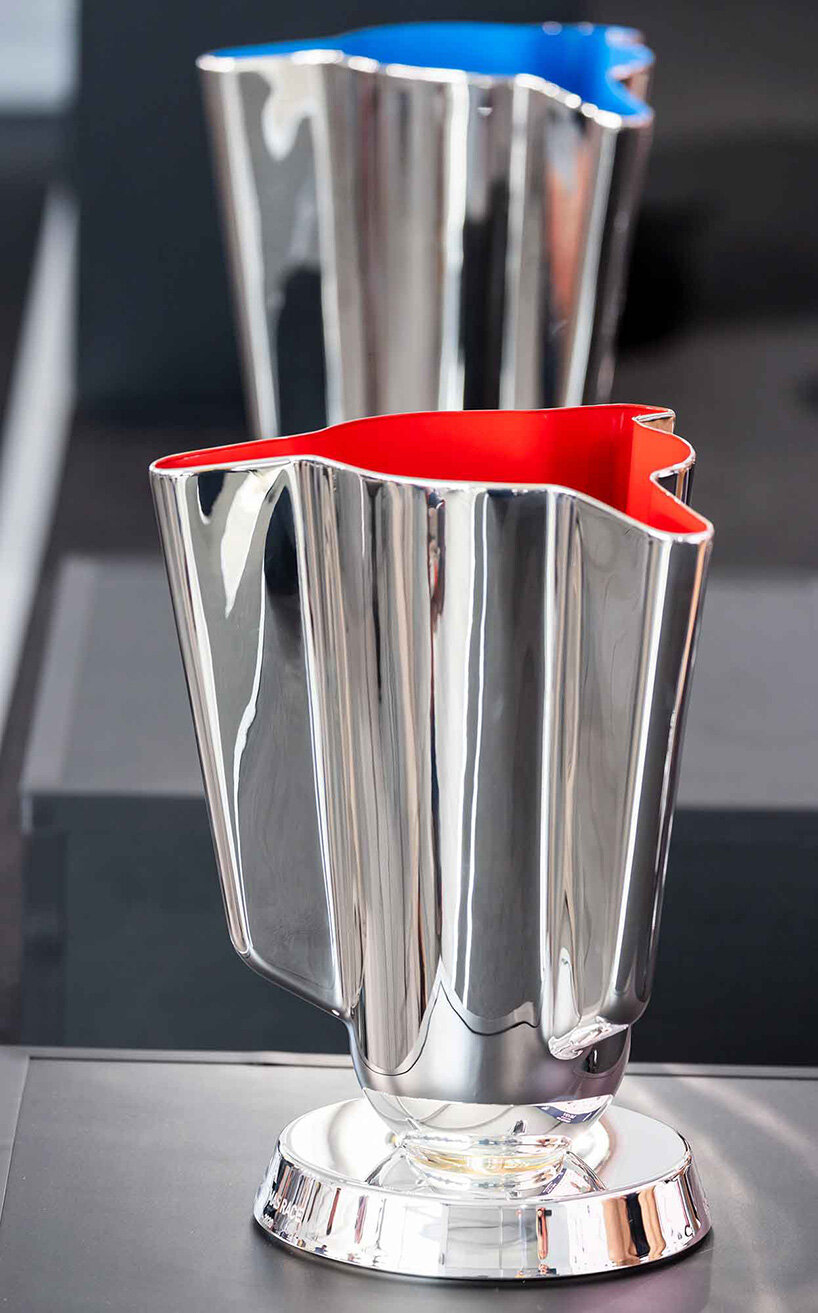 'this is the first time I've had the opportunity to design what I hope will become an icon for the sport of sailing,' said newson. 'I wanted to design something that was unique, unconventional and most importantly unexpected. my inspiration was flight itself and the concept of weightlessness because these AC75s function beyond any conventional notion of sailing. when coming to terms with this challenge, I started to identify a form that was floating above the surface, like these boats that barely touch the water. this trophy is designed not to sit on a shelf, but to be held in the air by the winning team.'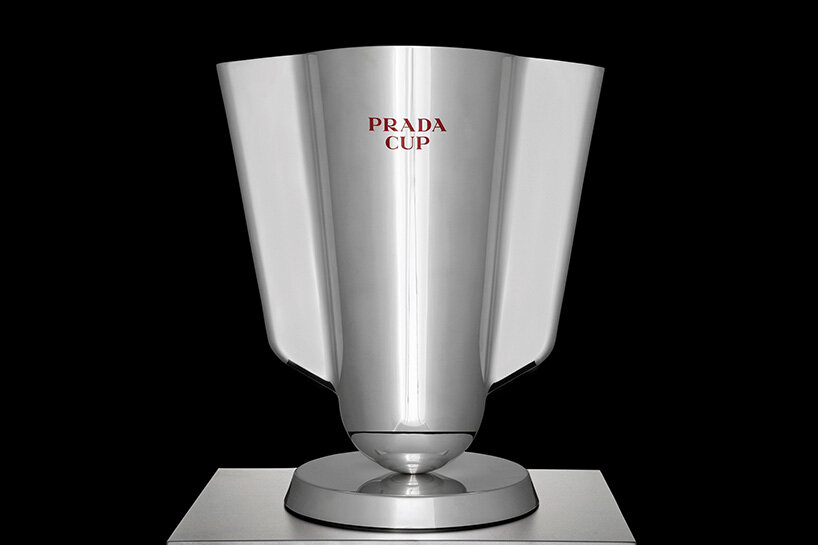 the project also included the creation of the luxurious leather trunks to house the trophies, as well as the logos for both the america's cup and prada cup, and the buoys for the races, which echo the winged shape of the prada cup.