marino is a bench — a modular bench actually, with a comfy backrest. designed by e-ggs for italian manufacturer miniforms, marino also features one, or two coffee tables. the lower table can be used as a surface to place food or drinks, while the higher one provides ample space to sit and work.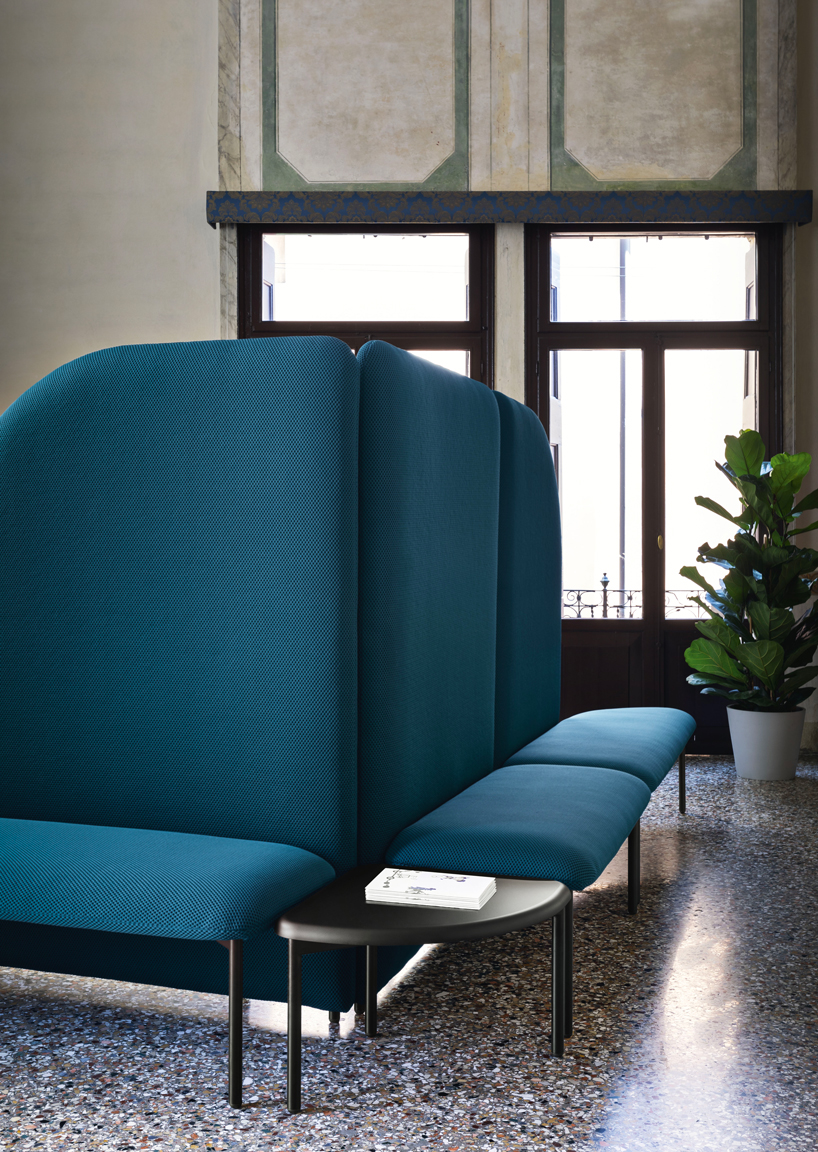 with its reductive design, marino by e-ggs for miniforms is built to blend multiple, simple functionalities. the comforting, organic shapes of the seating and backs can be combined and transformed, and also further enhanced by a complete range of accessories that can divide and organize various spatial configurations.
these features make marino handy for a joyful makeover of a public space, or even versatile within any domestic environment. aesthetically easy at a doorway, cozy as a break-time spot, and practical for working, marino is a seating solution that always catches the eye.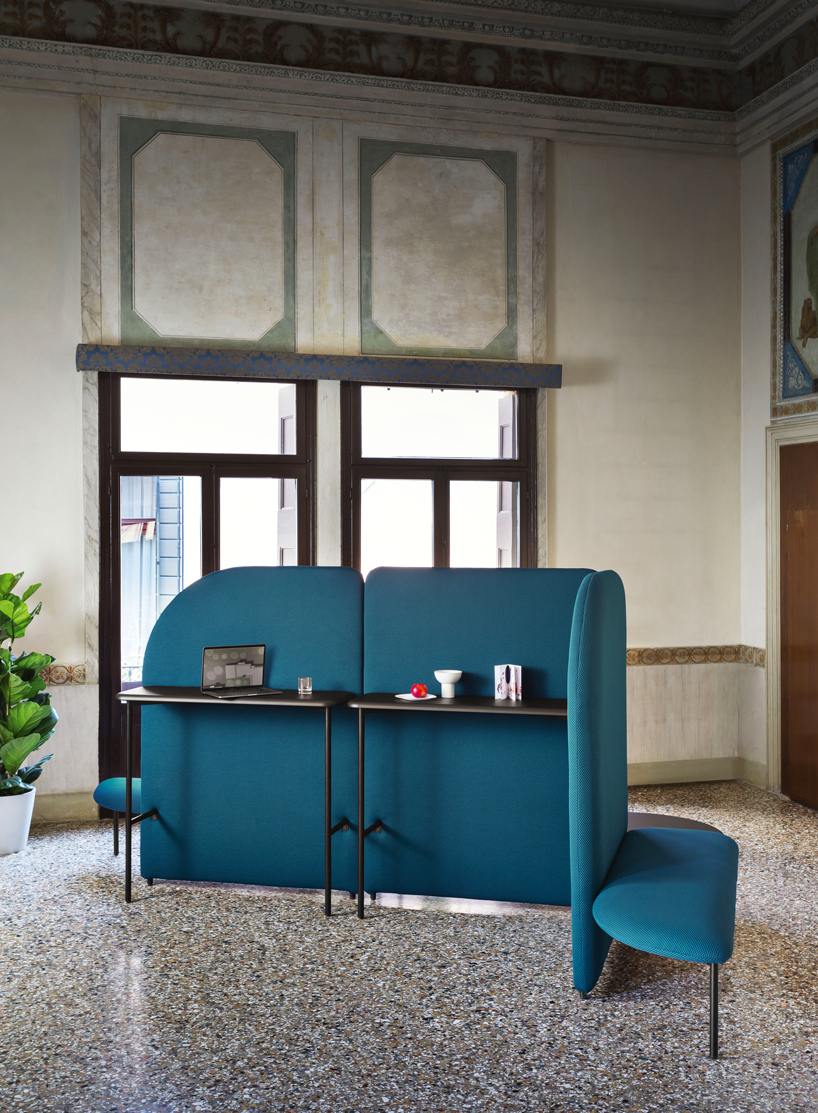 see more designs from miniforms on designboom here, including 'botera', a family of modular seating designed by e-ggs with one word in mind — comfort.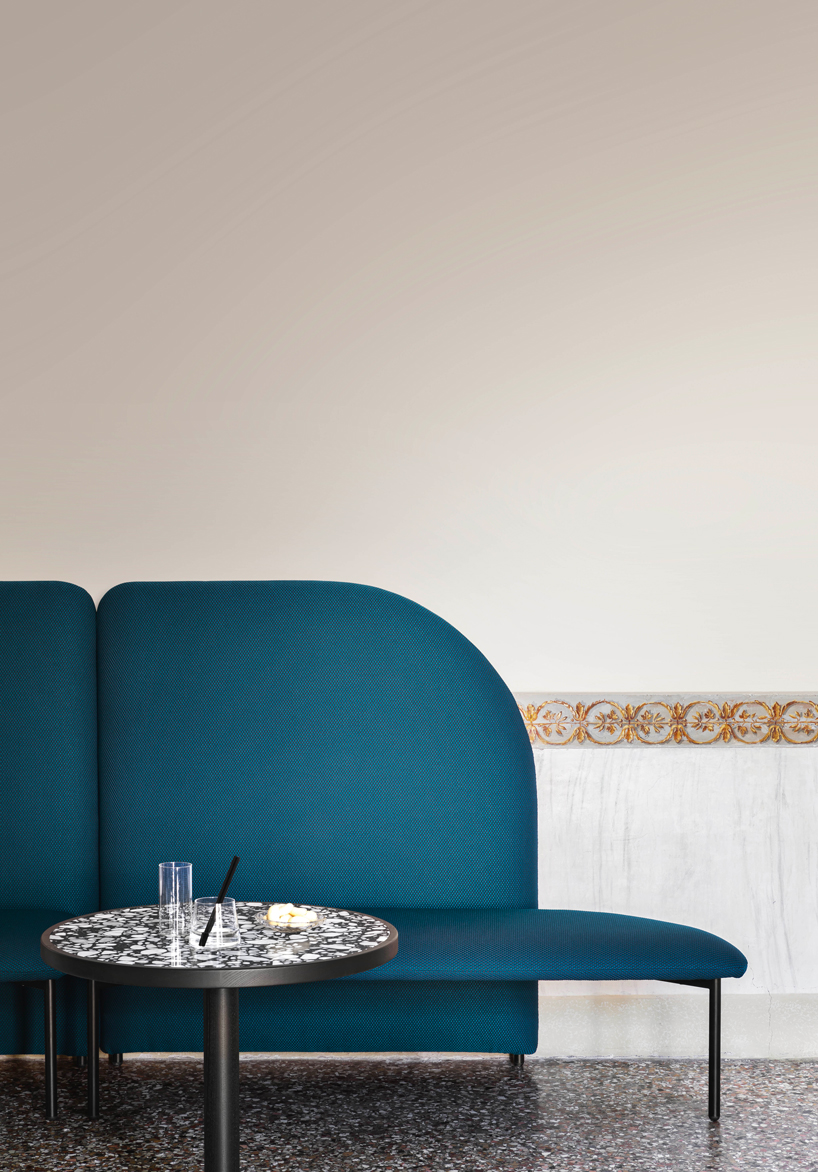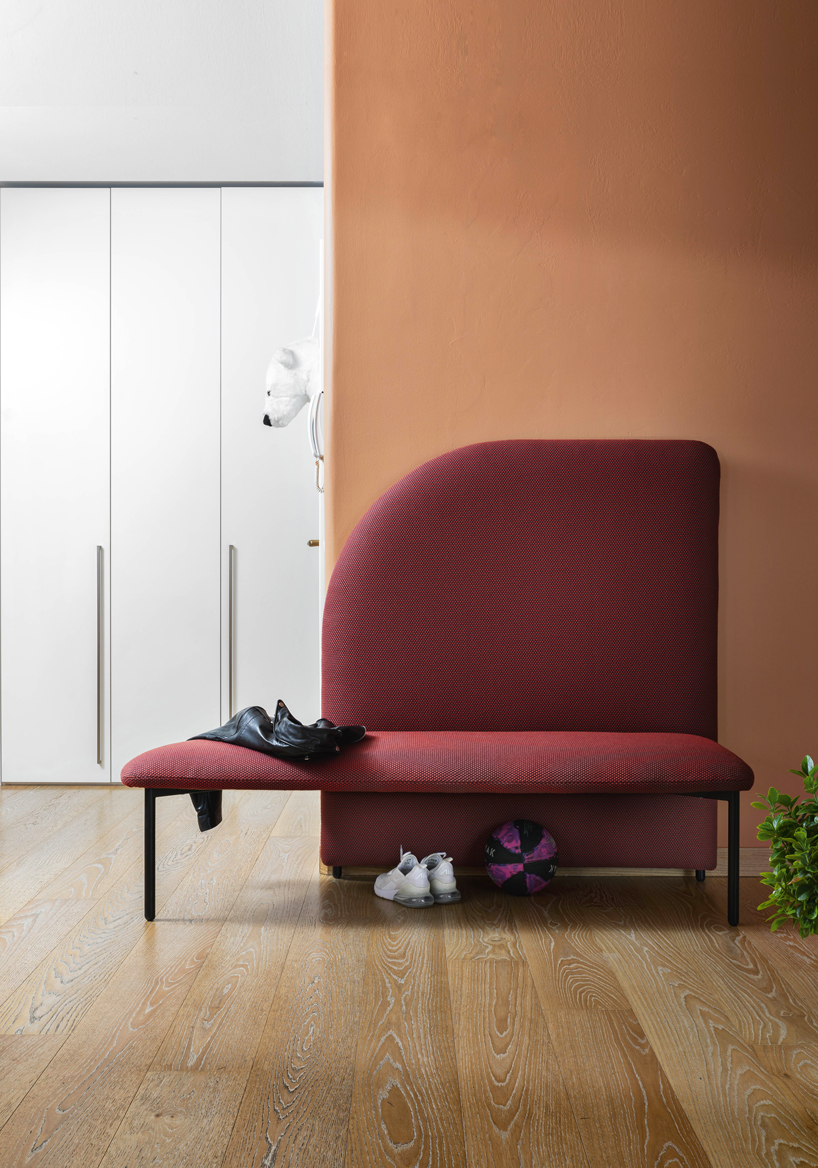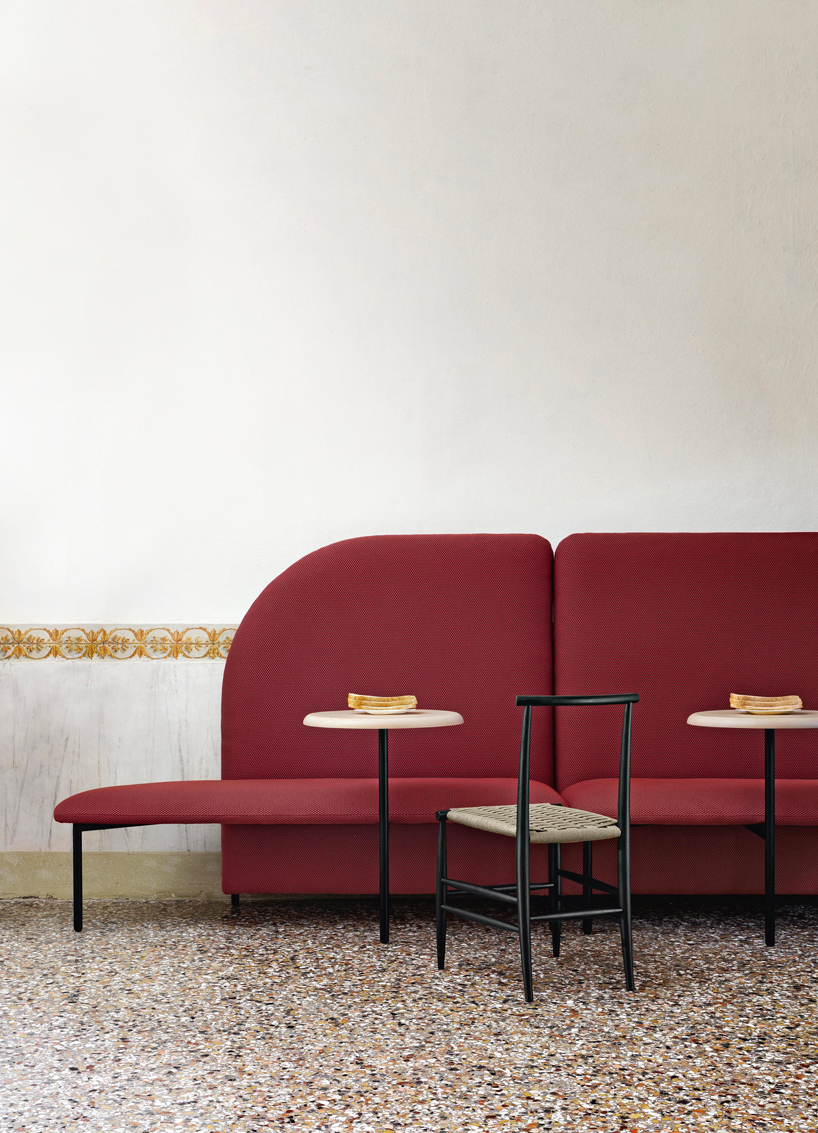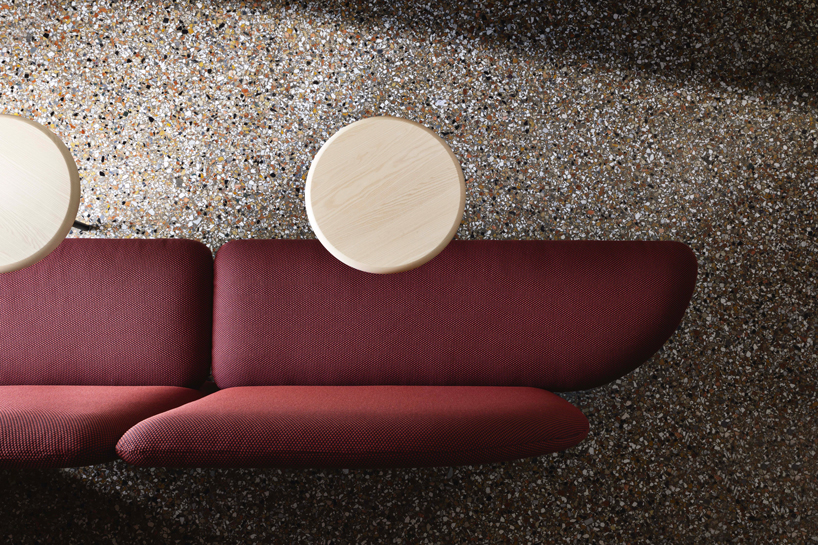 project info: