MVRDV reveals the design of its lankuaikei agriculture development (LAD) headquarters in shanghai. envisioned as a 'sustainability machine,' the project will take shape as a terraced, 11-story office building that integrates both high- and low-tech sustainability strategies under a single, fluid roof. the performative, low-carbon building will stand as a showcase for the agriculture technology company. located near the lake at the heart of lingang new town, the building will mark as an agricultural oasis within a rapidly developing urban area in one of china's greenest, smartest, and most sustainable buildings.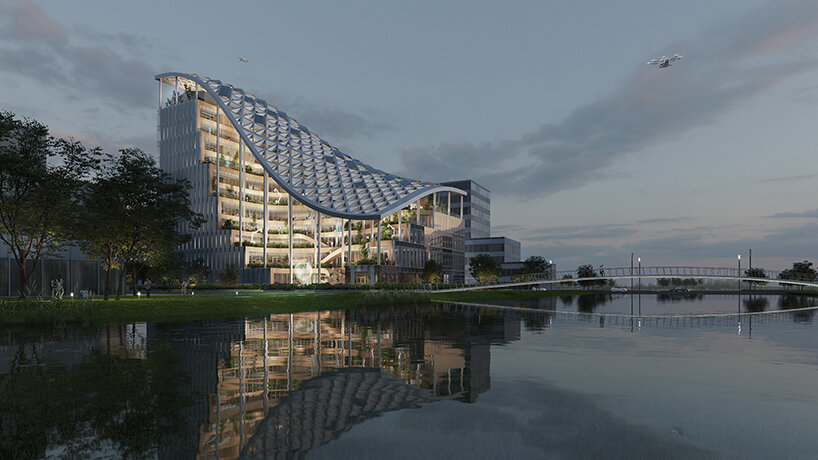 images courtesy of MVRDV
MVRDV designs its lankuaikei headquarters in shanghai with a rigid organization and an undulating expression. while the building is rectangular in plan, it has a fluid and sculptural geometry marked by series of terraces that step down to its courtyard entrance. finished in wood and covered in greenery, the terraces include a publicly accessible route to the top of the building that provides spaces for LAD to showcase its work and research. the curving roof structure supports solar panels along the southern end, while on the north it is permeable, filtering sunlight but allowing rain to reach the terraces below. meanwhile, the building's facade takes shape as a pleated array of solar panels and glass.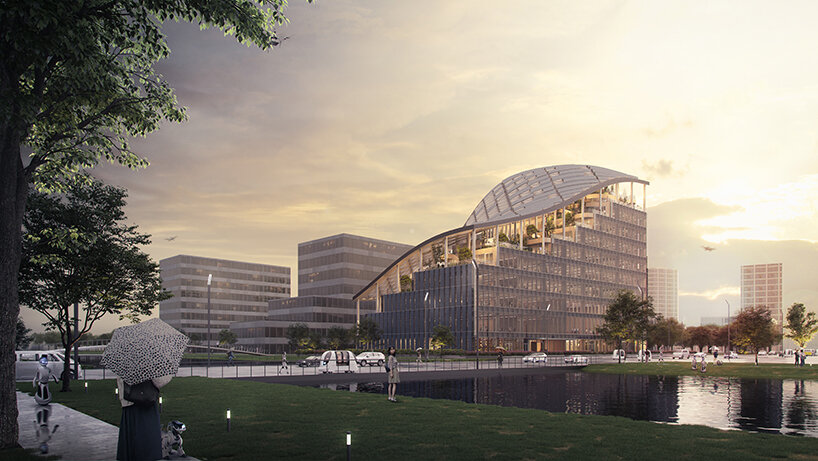 MVRDV's lankuaikei headquarters will introduce a 'sustainability machine' to shanghai. the project will confronting a range of challenges both indirectly and directly, with high-tech and low-tech solutions. through material selection and life-cycle analysis, the embodied carbon of the design will be 40% lower than a typical comparable construction. the roof structure and terraces aid in efficient natural ventilation. this ventilation and the shading strategies reduce energy requirements. thanks to the solar panels incorporated into the design, the building will therefore be almost energy-neutral in operation.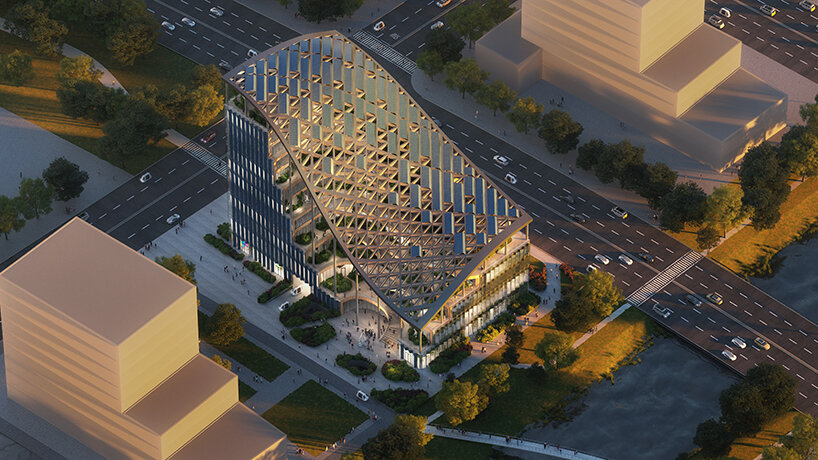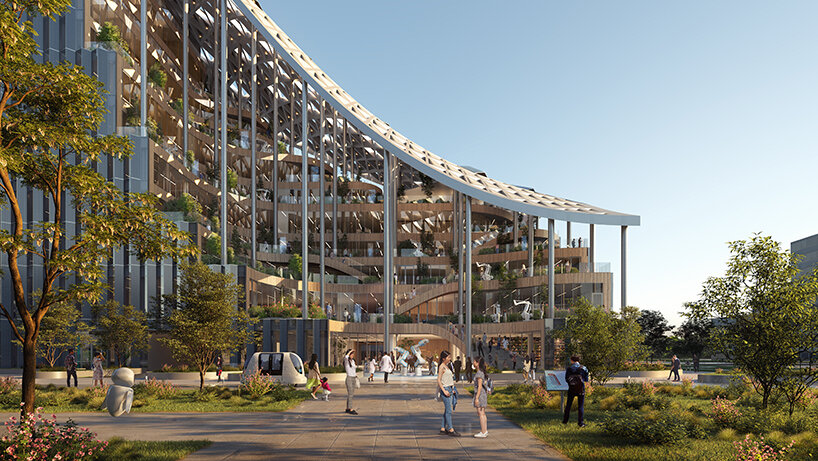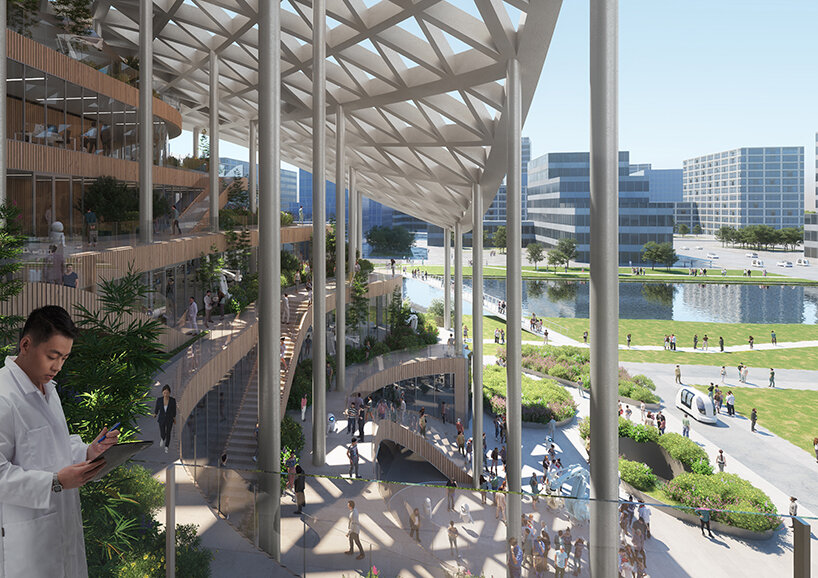 project info:
project title: lankuaikei agricultural development (LAD) headquarters
architecture: MVRDV
location: lingang, shanghai, china
client: lankuaikei agriculture development
founding partner in charge: jacob van rijs
partner: frans de witte
design team: fedor bron, fouad addou, li li, aneta rymsza, nicolas garin odriozola, alberto canton, anna brockhoff
director MVRDV asia: steven smit
sustainability consultant: peter mensinga
co-architect: ECADI
energy consultant: buro happold
image copyright: MVRDV 2021 (winy maas, jacob van rijs, nathalie de vries, frans de witte, fokke moerel, wenchian shi, jan knikker)
visualizations: antonio luca coco, luca piattelli, angelo la delfa, luana la martina | © mvrdv