seeking to provide an upgraded elevator solution that responds to the post-pandemic norm, naoto fukasawa has designed the 'urban ace HF' for japanese company hitachi. taking shape as a minimalist cabin filled with white light, the spacecraft-like lift employs technological features to develop an advanced elevator system that prioritizes safety, comfort, and communication.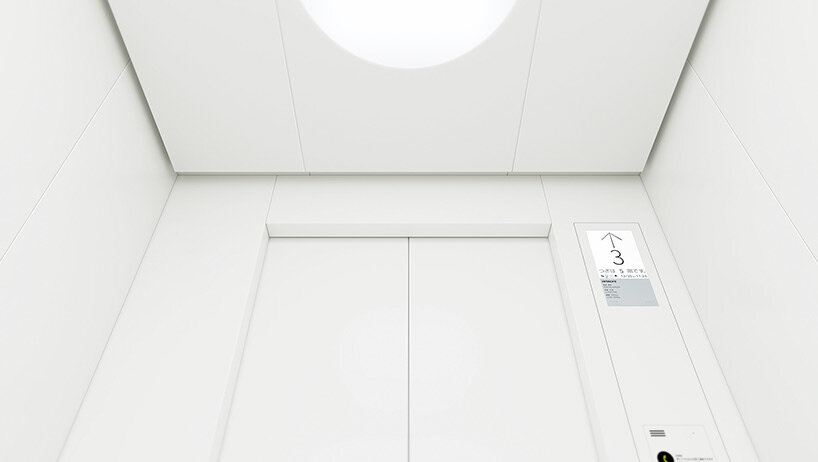 all images via hbs.co.jp
the standard 'clean' version of hitachi's 'urban ace HF' elevator is designed by fukasawa as a monochromatic seamless cabin, illuminated by white light. a dropped ceiling makes users feel protected, while a circular top lamp brightens up the sleek interior. the minimalist aesthetic is further extended with inconspicuous ventilation openings and flat square handrails with rounded corners. the elevator features signage with easy-to-read fonts and a black-and-white contrast to enhance visibility, while green detailing is also added for specific buttons.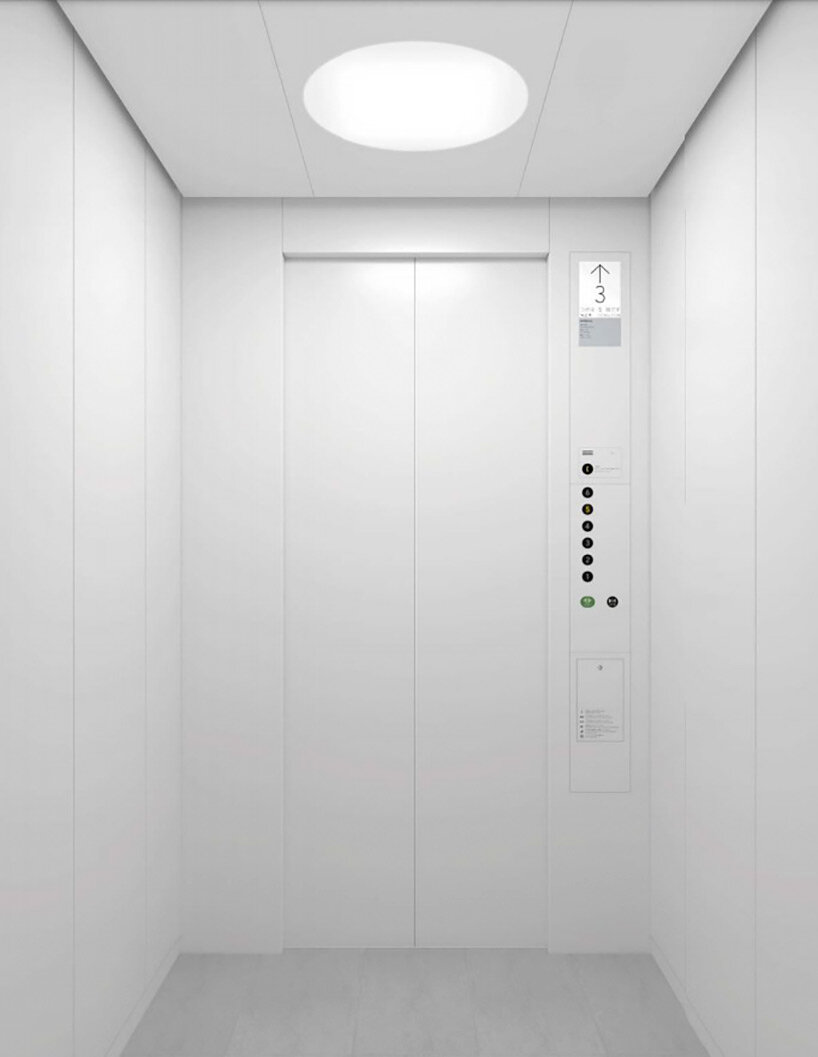 taking into account the new post-pandemic reality, the design incorporates touchless antibacterial buttons and ensures sufficient ventilation. in addition, the 'urban ace HF' integrates up-to-date technology, allowing users to be connected with it all the time. through a designated app, customers can access information such as elevator operation, maintenance, and restoration status, thus enhancing their sense of security.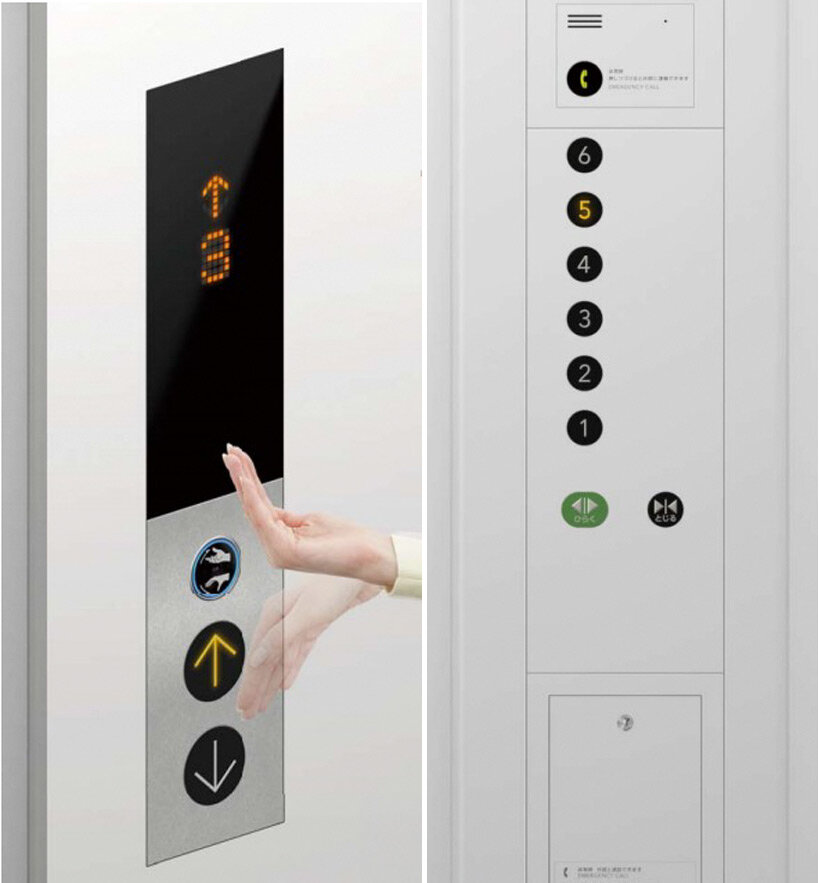 apart from the original, all-white spacecraft-like version, the elevator is also available in different colors and textures. wood grain patterned sidewalls can be chosen, as well as reflective silver interior surfaces. a series of different variations can also be applied to the ceiling, floor and door design, the railings, the buttons, as well as the digital displays.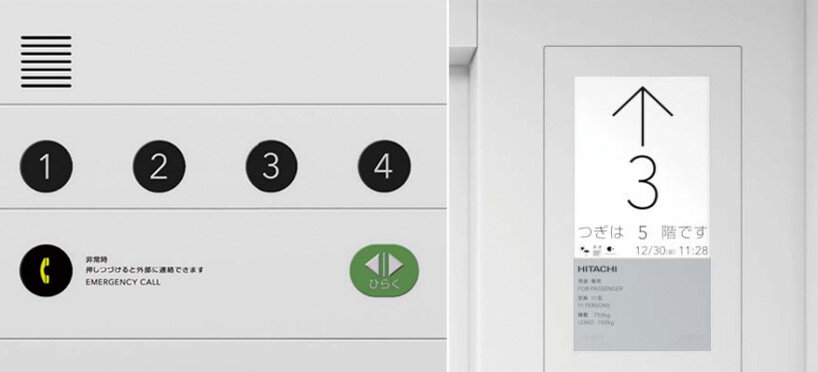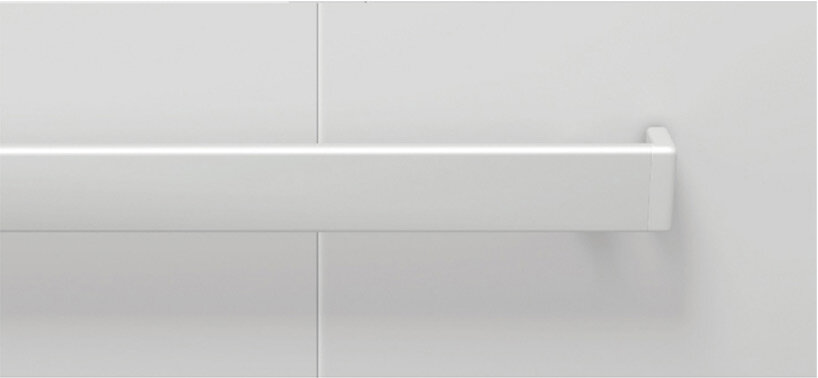 project info:
name: urban ace HF
designer: naoto fukasawa
company: hitachi
myrto katsikopoulou I designboom
apr 19, 2021