K.A studio has converted an old building into short-term holiday apartments that seek to reconnect guests with nature in the center of ho chi minh city, vietnam. lush tropical plants cascade from the building's undulating balconies, creating a green façade that provides fresh air and a relaxing atmosphere. the large void on the 320 sqm site features a curved swimming pool where visitors can immerse themselves in the tranquil surroundings.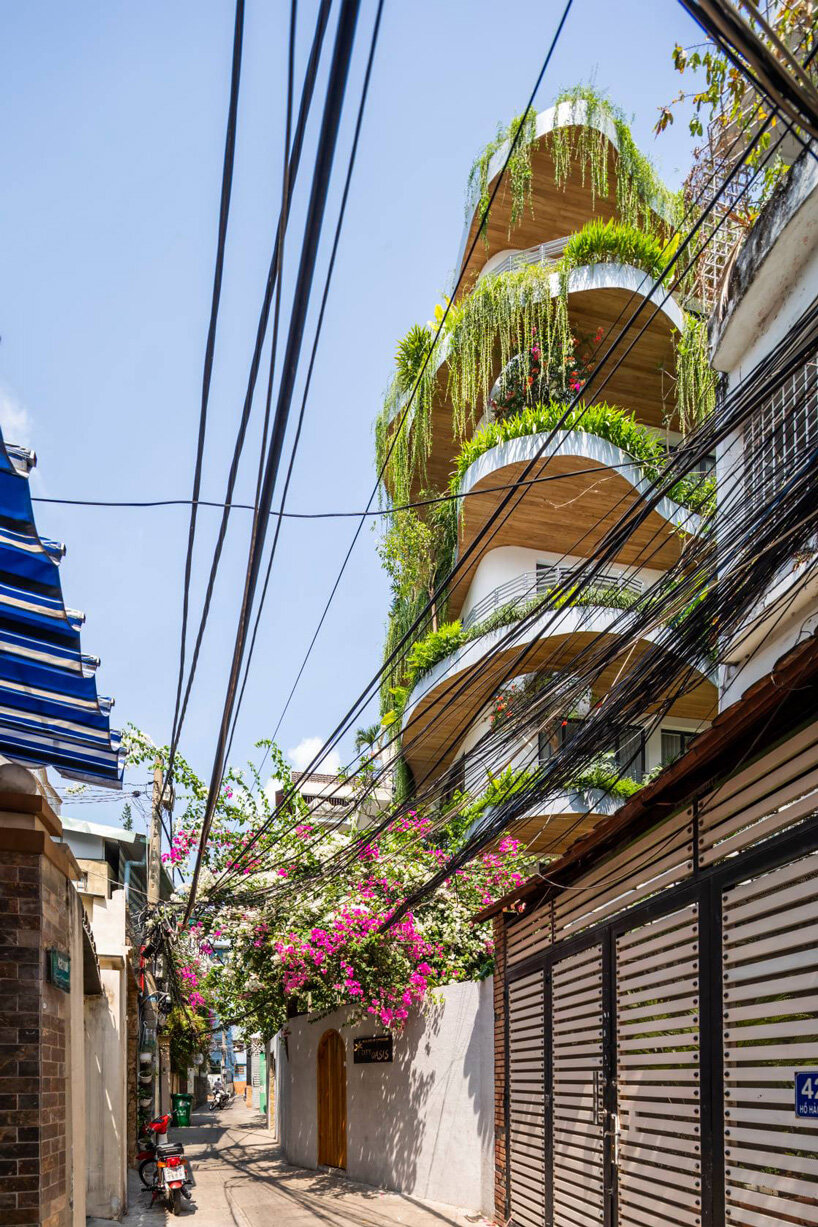 all images by hiroyuki oki
K.A studio developed the serviced apartment building with the idea of creating a tropical oasis amid the dense, crowded urban landscape of ho chi minh city. instead of expanding the built area of the previous construction, the local architecture studio decided to retain the large void of the site, respecting most of the existing plants and creating space for more. the structural columns and beams were kept in place, while all unnecessary elements were removed to make more room for daylight, greenery and natural ventilation.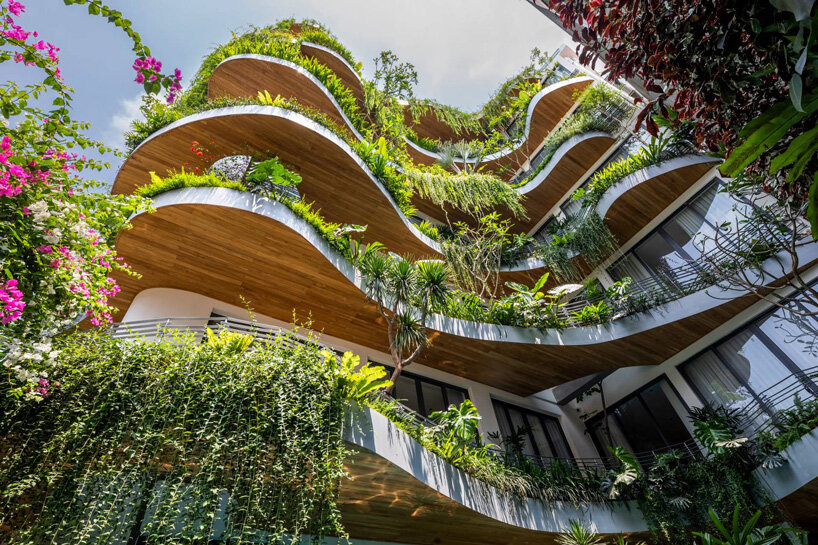 the exterior is composed of organically-bending curves that serve as the building's balconies. each balcony features a unique form that prioritizes the growth of trees and other tropical plants. a curved path leads guests through the lush courtyard and into the lobby, where large curtain walls blur the boundaries between inside and outside. inside, K.A studio has clad the rooms in traditional, eco-friendly materials such as rattan, wood and local stone.