Disclaimer:  This site is not affiliated with the National Hurricane Center, Hurricane Hunters, Storm Prediction Center, or National Weather Service.  ALL forecasts herein are the result of my analysis, and I am solely responsible for the content.  As ALWAYS, follow the National Hurricane Center, National Weather Service, and your local Emergency Management officials for emergency decisions.  In addition, this is strictly a FORECAST OFFICE.  I CANNOT make decisions regarding travel plans, etc.  My purpose, is to provide you the information, based solely on information I analyze, and the accuracy of the information at hand of the time of analysis, so you may make informed decisions.
(T. F. "Storm" Walsh)
For those who have donated to my site, your help has been greatly appreciated.  If you are not aware, donations to my site help pay for subscriptions to sites I use as well as software updates, which provide all the models and information used in my forecasts.  To donate, please click the DONATE button to the right side of the page, or on the graphic of the dog.  Any help you provide is immensely appreciated!  
DONATIONS NEEDED AND APPRECIATED

Greetings to everyone!
Please be aware, even though I do not post every night, rest assured I am continuously monitoring various areas for any significant weather.  I will be taking Sundays off (family time), unless we have active systems that may be posing a threat (i.e. Tropical, Winter Weather, Coastal Storms, etc.).
STORM W PRE-SEASON FORECAST
TOTAL NAMED STORMS: 16 – 19
TOTAL HURRICANES :        7 – 9
MAJOR HURRICANES:       4 – 5
AVERAGE HURRICANE SEASON:
TOTAL NAMED STORMS: 14
TOTAL HURRICANES:         7
MAJOR HURRICANES:       3
2021 SEASON TOTALS:
TOTAL NAMED STORMS: 2
TOTAL HURRICANES: 0
MAJOR HURRICANES: 0
Based on updated information in climate models, my seasonal forecast may change, once I have time to perform a total analysis.
The following is the list of storm names for the 2021 Atlantic Hurricane Season:
Ana Bill  Claudette  Danny  Elsa  Fred  Grace  Henri  Ida  Julian  Kate  Larry
Mindy  Nicholas  Odette  Peter  Rose  Sam  Teresa  Victor  Wanda
As a storm becomes named, I will be marking it in bold red to keep track of the activity for this Atlantic season.
Please note..when we are dealing with multiple systems, they will be listed in order as to the greatest threat to land or the U. S. , to the least threat.
The NHC has designated INVEST 92L as PTC (Potential Tropical Cyclone) THREE

NHC CYCLONE AND DISTURBANCES MAP (LINKED)


As of the latest advisory, the following was available on PTC THREE:
LOCATION:  23.2N;92.3W
MOVEMENT: N 9 MPH
MAX. WINDS: 30 MPH
MINIMUM PRESSURE: 1007 MB / 29.74 IN
Satellite loop imagery still indicates a broad area of low pressure, with the heavy convection confined to east of the "center":
WEATHERNERDS GOES 16 SATELLITE ANIMATION


Water vapor loop imagery indicates dry air entering on the west side of the center.  This may be a slight inhibiting factor on any faster pace of development.
The Hurricane Hunters flew into the system a few hours ago, and did not find a well defined center, and the current motion projected by NHC is uncertain based on this, to which I concur at the moment.  Based on my analysis of the current forecast steering layer, and forecast steering maps, I concur with the NHC forecast track at the moment.  Forecast steering guidance pretty much indicates this track, and I cannot rule out a leftward shift somewhat, based on the consensus model TVCA.  Based on this, I prefer a blend of the NHC official track and TVCA, since the center of the system is not well defined, and current motion is uncertain.
NHC FORECAST TRACK MAP


RAL 18Z TRACK GUIDANCE


The following is the ECMWF and GFS forecast:
ECMWF


GFS


Based on this analysis, the center could make landfall over Vermilion Bay, LA.  However, based on further analysis this evening, I cannot rule out another center reformation or relocation.  Analysis of vorticity maps, lower convergence and upper divergence maps, the strongest vorticity, convergence and divergence lies with the heavy convection.  IF this occurs, then current landfall forecasts will change:
PTC THREE VORTICITY MAPS


Another item noted, which leads me to believe center reformation, is the current outflow channel over the area of heaviest convection, along with the features just mentioned.
PTC THREE UPPER LEVEL WINDS


Hopefully, I will have the time to provide another forecast tomorrow evening, with updated forecast track information.
Based on my analysis of forecast wind shear maps, relative humidity maps, precipitable water and 200 mb streamlines, again, nothing has changed.  Relative humidity forecast still suggests a drier atmosphere at 500 mb, which should be a limiting factor on intensity.  PWAT values are still forecast to be high, which should allow for heavy precipitation.  200 mb winds still only indicate partial outflow N and NE of the center, to which is not a very optimal outflow pattern.  While both the ECMWF and GFS indciate somewhat conducive shear values, the SHIPS diagnostic report indicates shear to remain above 20 kts through the period.  One item that may be in its favor and help it to hang on, is OHC values in the path are running at 50 kj/cm2.  Based on my analysis of all these forecast parameters, and analysis of early cycle intensity guidance, This may only make it to subtropical or tropical depression status, however until more organization occurs, and I can perform a reanalysis of forecast conditions, I cannot rule out yet the possibility of a weak tropical storm.  I pretty much concur with the NHC intensity forecast, however based on what I have just analyzed, I think 45 mph may be a little generous, at least until we see what happens with the broad center.  Again, this should be an east weighted storm, meaning maximum winds and precipitation will occur near, and well east of where the center makes landfall.  I do expect coastal and inland flooding, as well as some beach erosion, especially at the time of high tide.
ECMWF AND GFS 7 DAY TOTAL PRECIPITATION FORECAST


The following are forecast wave heights and direction from the ECMWF, NHC experimental peak storm surge, key messages, etc.
ECMWF WAVE HEIGHTS AND DIRECTION


NHC WATCHES AND WARNINGS SUMMARY
A Tropical Storm Warning is in effect for… * Intracoastal City Louisiana to the Alabama/Florida border
*Lake Pontchartrain, Lake Maurepas, and Metropolitan New Orleans
A Tropical Storm Warning means that tropical storm conditions are expected somewhere within the warning area within 36 hours. Interests elsewhere along the northern Gulf Coast should monitor the progress of this system.
NHC EXPERIMENTAL PEAK SURGE


Based on I.K.E. (Integrated Kinetic Energy) calculations, the predicted SDP (Surge Destructive Potential) is rated at 2.85.  The SDP scale has a range of 0 – 6
NHC KEY MESSAGES


The following link contains local NWS products which will give you threats and impacts and statements.  Once on the page, click the bold blue areas under local impacts and local statement:
LOCAL PRODUCTS
https://www.nhc.noaa.gov/text/refresh/index_hls3+shtml/172210.shtml?
The following map will allow to to get information from your NWS office.
NWS WATCH / WARNING DISPLAY (LINKED…CLICK MAP, THEN YOUR AREA)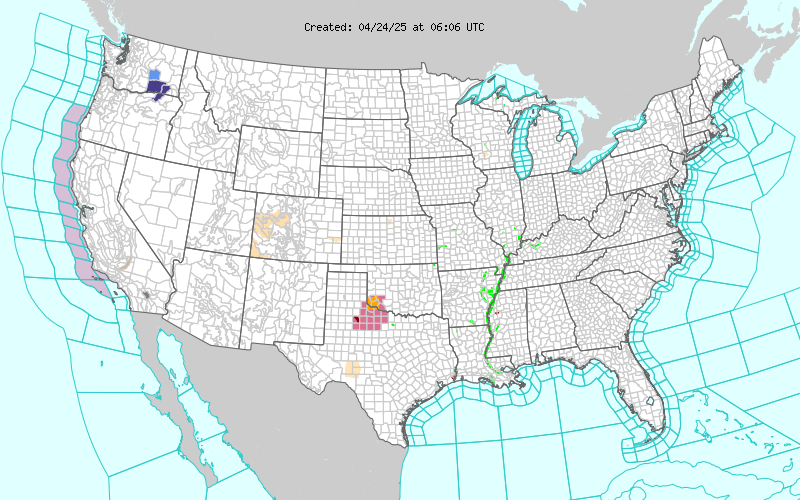 WSI DOPPLER RADAR LOOP (LINKED, CLICK RADAR MAP)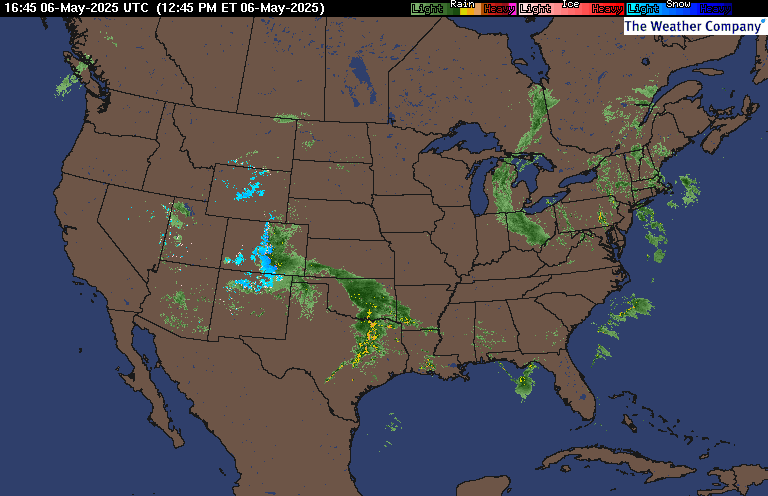 RAP RADAR (CLICK IMAGE THEN RADAR SITE)

I will continue to monitor PTC THREE for any significant changes that may occur over the next 18 – 24 hours.

You may direct any questions by contacting me personally, ANYTIME, at: [email protected]
Have a blessed evening!
T. F. "STORM" WALSH III
GMCS, USCG (ret)
METEOROLOGIST / HURRICANE SPECIALIST /SEVERE WEATHER SPECIALIST
MEMBER WEST CENTRAL FLORIDA AMS