san francisco-based artist reina takahashi has completed a paper alphabet, as well as a series of numbers —from zero to nine—  formed mostly from a single ribbon. producing all pieces by hand, her work adopts a calligraphic character while she combines different geometric shapes created with floating planes. the artist added a proper shadow to showcase the models, alternating the light source and sometimes the color of the background surface.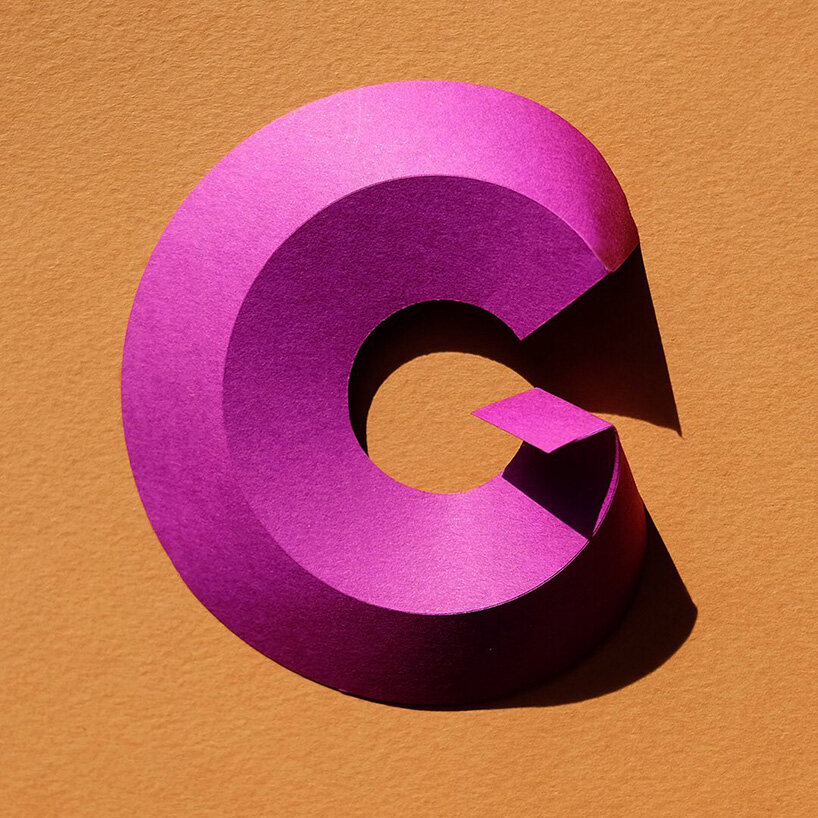 all images courtesy of areina takahashi
areina takahashi picked a combination of hues that are ranging in warm earth tones. refined lines, soft edges, sharp bends, curves, loops, and conic shapes complete her project, while in some cases she created individual concepts providing a lively touch to the three-dimensional forms; ' letter 'C' for crisp crescent. I was listening to an interview with astronomer jill tarter while working on this,' notes reina in one of her instagram posts.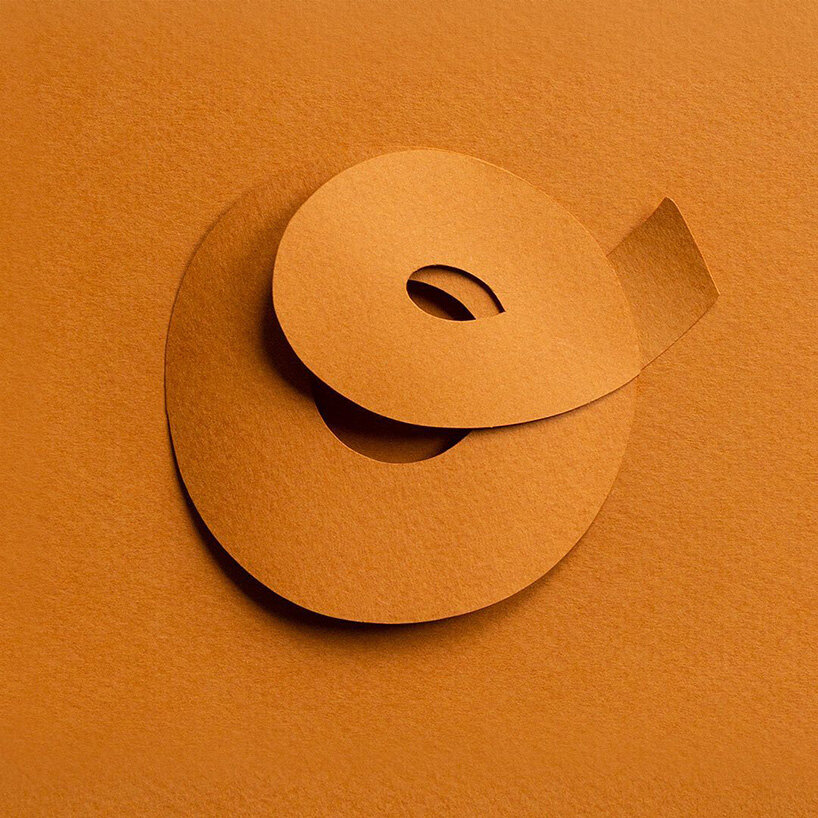 the paper forms are presented as part of the 36 days of type challenge; this project requests artists, designers, and illustrators to imprint their imagination on numbers and letters of the latin alphabet. 'twisty noodley I', 'S for sputtering, slowing, stopping' and 'U for unagi!! very much looking forward to dinner today' are some playful inscriptions she gave to her posts during the challenge.