in somerset, UK-based practice richard parr associates presents a new vision for hospitality with its newly completed farmyard at the newt. the design team realizes the development as a collection of nine sensitively restored farmyard buildings expressed with a contemporary approach. the concept aims to create a new hospitality space that adds to the development of the leading somerset venue.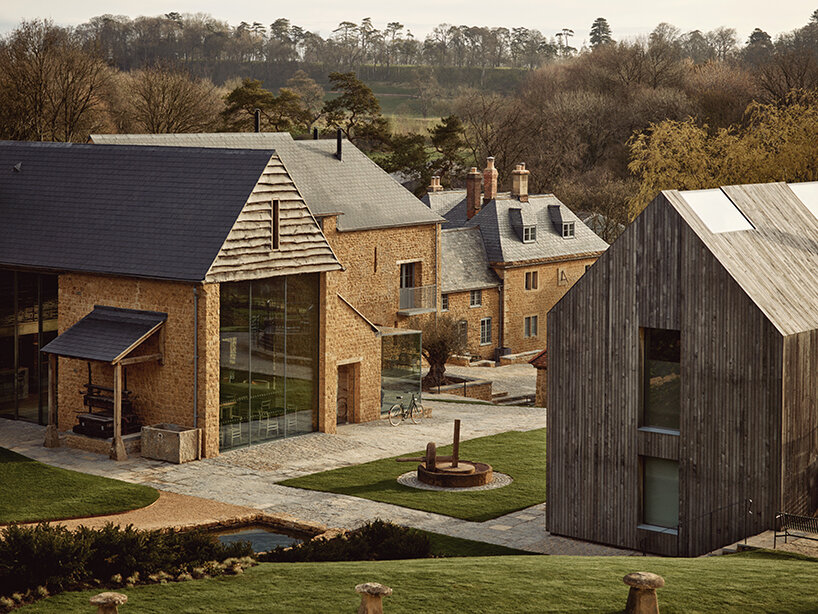 images © rich stapleton | @rvstapleton
farmyard at the newt in somerset
the team at richard parr associates realizes its farmyard at the newt as a design-minded and respectful intervention of its rural context. the place in somerset had once been a farm hamlet, hosting a series of farmyard buildings that have since been converted into seventeen hotel room suites. the complex includes a restaurant, indoor pool and spa, bar and games room along with a bike and electric buggy shelter. architect richard parr applies a light touch in celebration of the farmyard's natural surroundings combined with all the comforts of modern living. overall, the place is characterized by a combination of modern technology and traditional materials.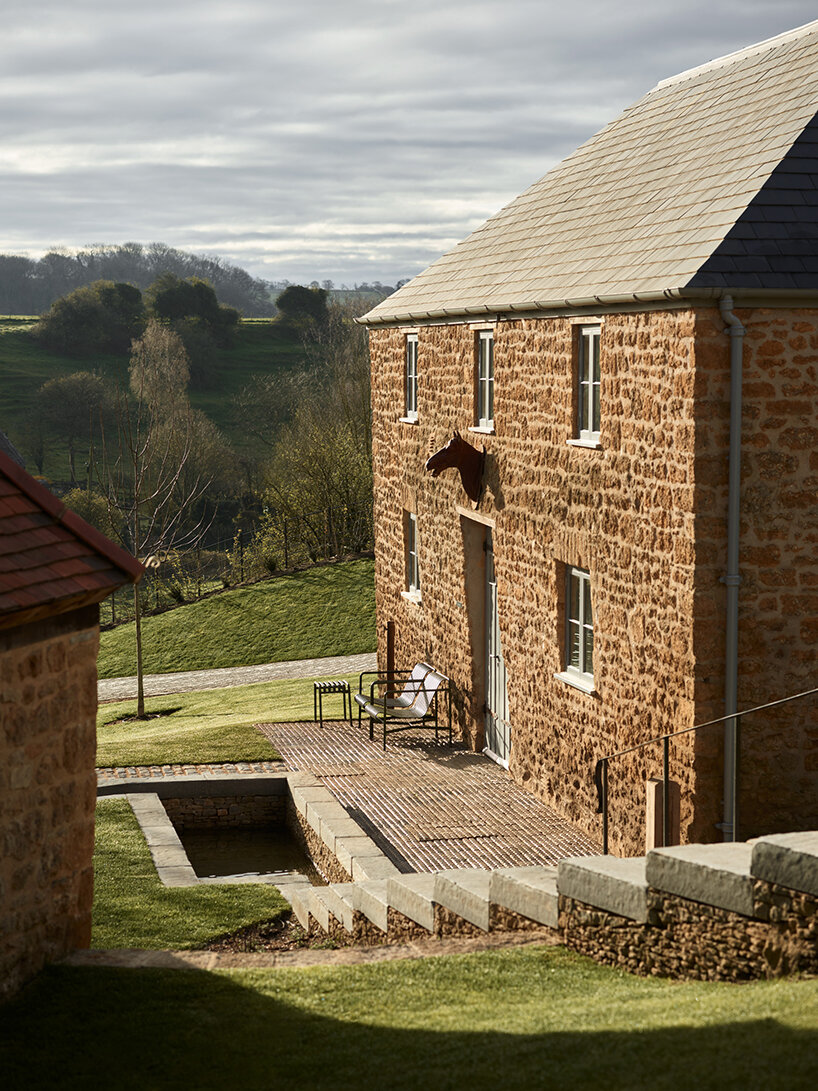 farmyard at the newt in somerset © rich stapleton
creating the farmyard at the newt in somerset, richard parr associates maintains a design language for each building that nods to the past while avoiding pastiche. the collection of buildings are tied together with a common design thread, which makes use of original details and materials to create a different character for each suite and space. drawing inspiration from the local english landscape and vernacular, a sophisticated, pared back design was developed by the team using a limited pallet of materials. wherever possible, the team employed local trades, businesses, crafts, materials. many of the services areas are concealed underground and disguised — this way, the occupants might enjoy the benefits of state-of-the-art technology, services, and infrastructure without them being seen.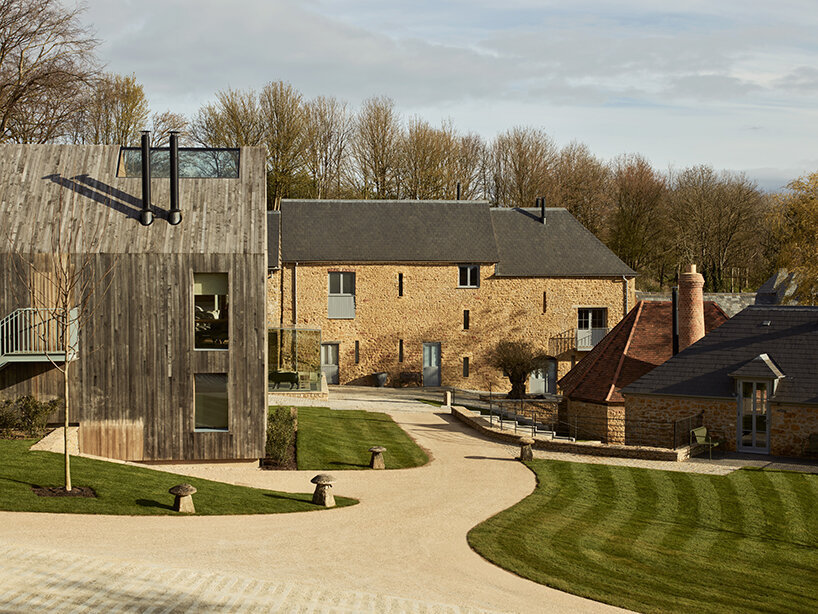 farmyard at the newt in somerset © rich stapleton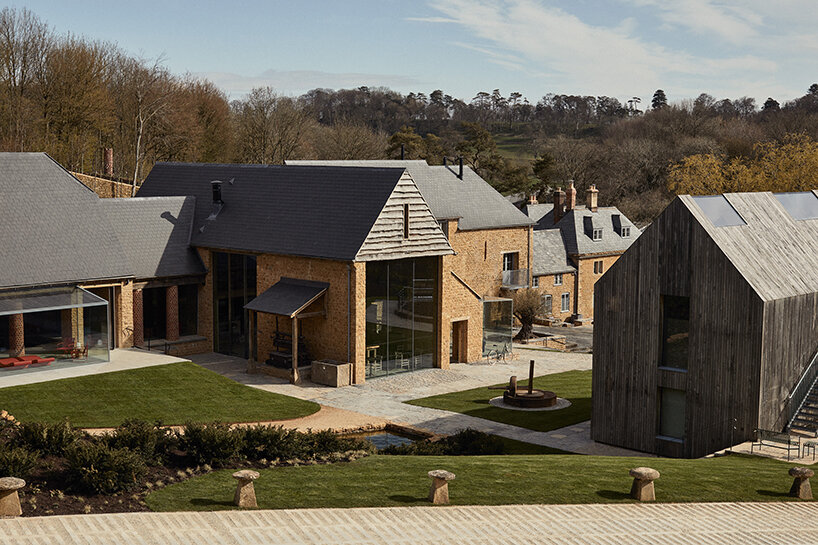 farmyard at the newt in somerset © rich stapleton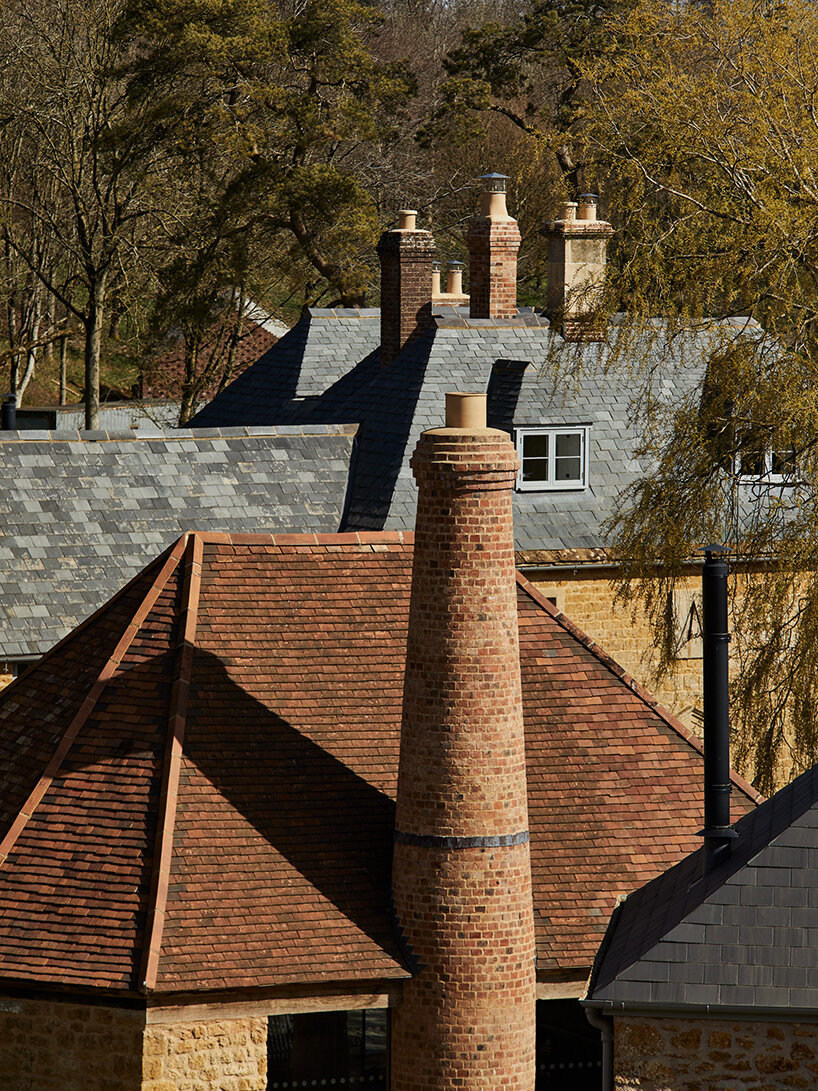 farmyard at the newt in somerset © rich stapleton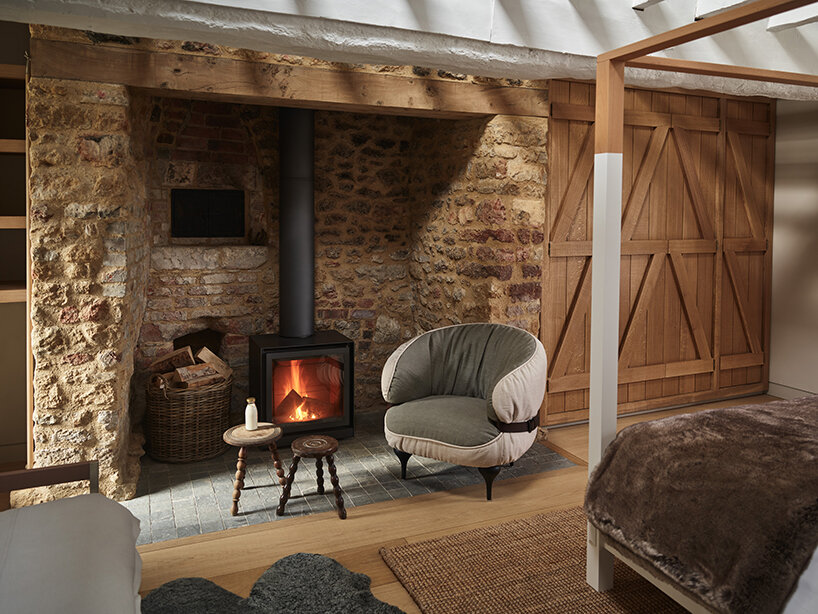 farmyard at the newt in somerset © rich stapleton