through ruins and decay, nature wavers and dances. the utopian, scenographic photography and video series titled 'the wild within', created by ryan koopmans and alice wexell, depicts the raw beauty of flowers emerging around the imposing architecture of abandoned soviet union buildings. set in tskaltubo, georgia, the two artists digitally enhance the existing spaces with wild greenery. as a result, a surreal collision between past and future takes over. with music from composers ross k and tobias hellkvist, feelings of nostalgia and serenity begin to echo through arches and columns in the calming breeze.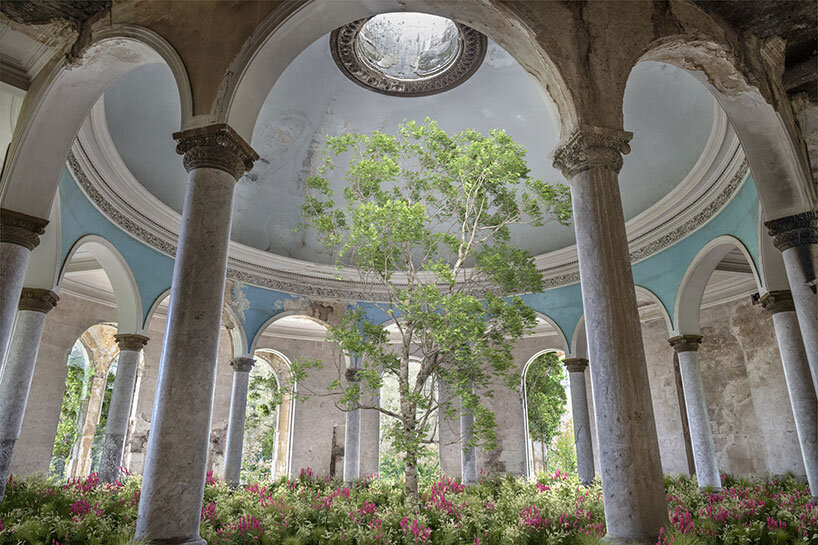 'eternity'
all images and videos courtesy of ryan koopmans and alice wexell
canadian/dutch lens-based artist ryan koopmans and swedish photographer and digital artist alice wexell collaborate to merge the physical and digital world. 'the wild within' series emphasizes the theme of time passing in the cycle of growth and decay. its inspiration unravels from the bygone USSR era, where the city of tskaltubo was deserted and left into disrepair. between the 1940s'-80s, the georgian destination was favored by thousands due to its therapeutic waters and sanatoriums. through the artwork, the two photographers revive the dismantled and empty shells, transforming the spaces into the grand, classical structures they once were.
'departure'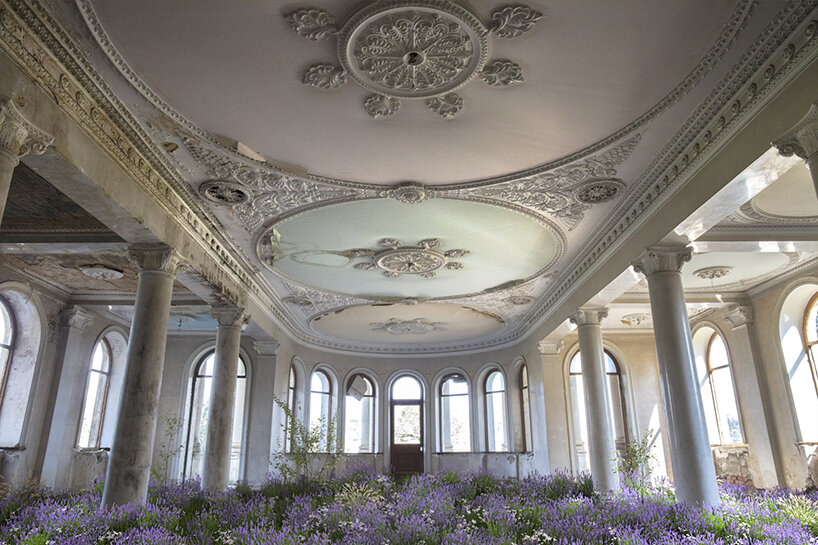 'harmony'
'ambition'