with the concept of autonomous driving systems advancing by the day, huawei engineers have now developed a self-driving bicycle that can operate even if it is unmanned. the newly introduced bike can stand on its own even in complete balance even on the slimmest surfaces, while it also incorporates a series of impressive features such as high-precision sensors, image recognition cameras, and AI technology to enable its autonomous driving.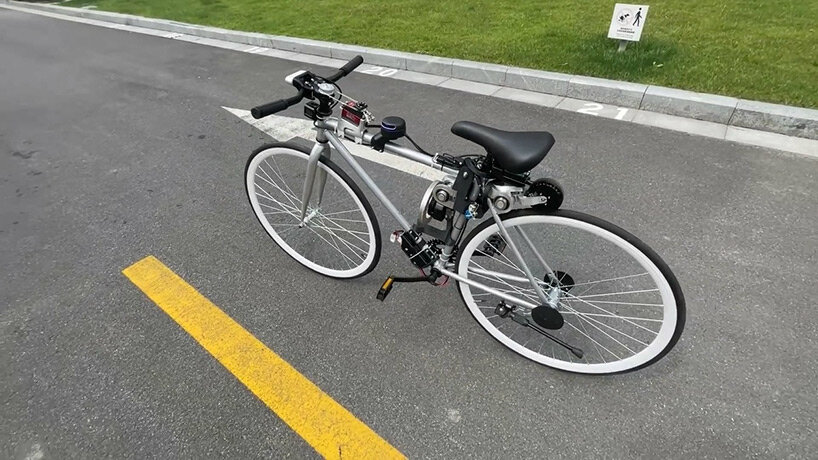 all images courtesy of zhi huijun
zhi huijun, one of the huwaei engineers involved in the endeavor, got the idea for this project after injuring himself in a bicycle accident. to realize this efficient self-driving bike, the team had to equip the vehicle with an automatic control system with a perception sensors network, and a computing chip with sufficient computing power as the brain, in order to alleviate the existence of the driver. in addition, the engineers had to implement a set of perception and control algorithms based on the previous hardware.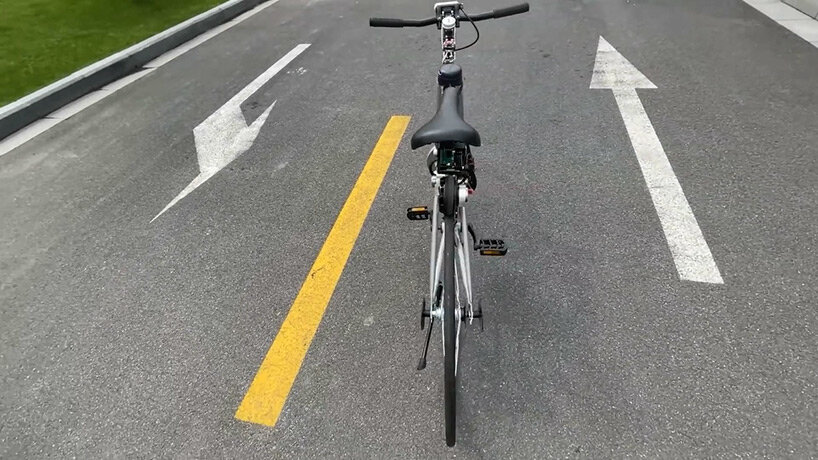 as a first step, the developers started modeling a virtual bike on CAD, while adding a series of details that could transform it into an automatic driverless vehicle. they installed two large brushless motors and a steering gear to control the faucet, and then added a sensor equipped with an RGBD depth camera, accelerometer, gyroscope, and a lidar. the bike uses a 6S model airplane power lithium battery, lasting about 2-3 hours, and the main control computing module is housed right below the seat, above the rear wheel.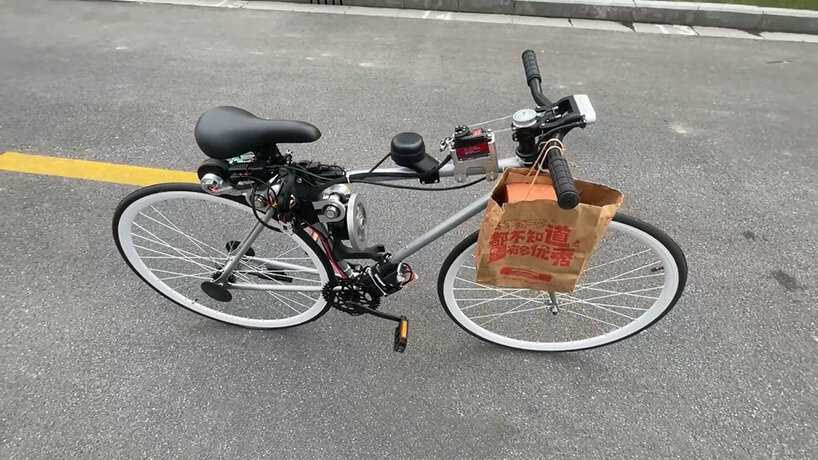 as far as the driving structure is concerned, the front and rear balance of the steering gear that controls the faucet depends on the support of the two wheels and ground friction. as for the left and right balance, when riding, you can rely on the left and right adjustment faucets to obtain steering acceleration, to counteract the effects of gravity. to understand how the bike is able to stand on its own when static, one can simply turn to one of the most common conservation laws in nature — the law of conservation of angular momentum. when the dynamic angular momentum of the system changes, the torque will be transmitted to other objects. the bike can keep its balance thanks to the brushless motor installed in the middle, which actually drives a metal momentum wheel.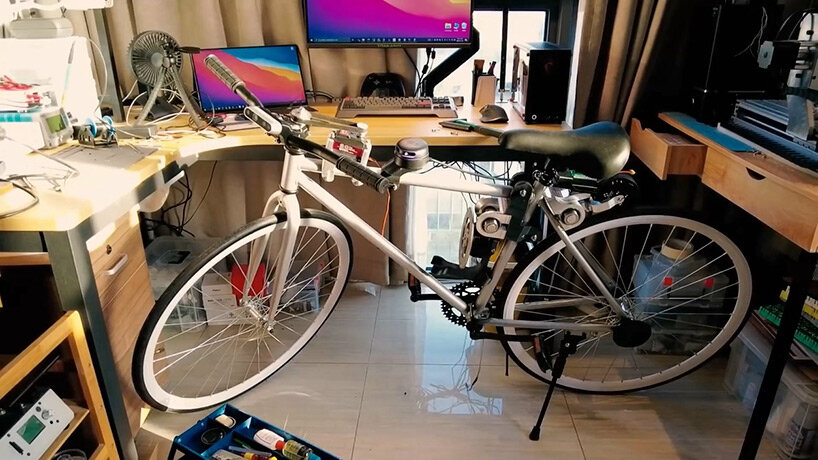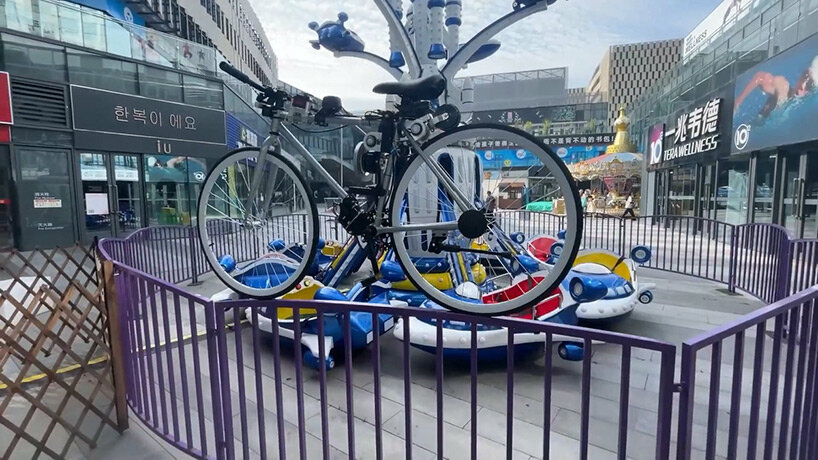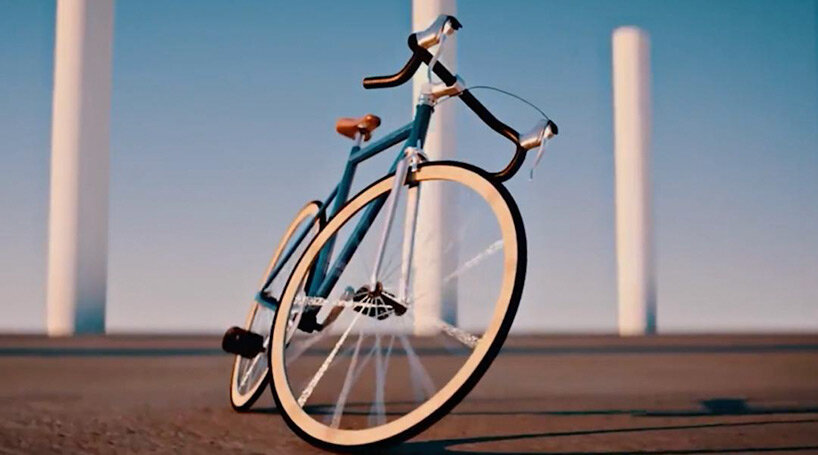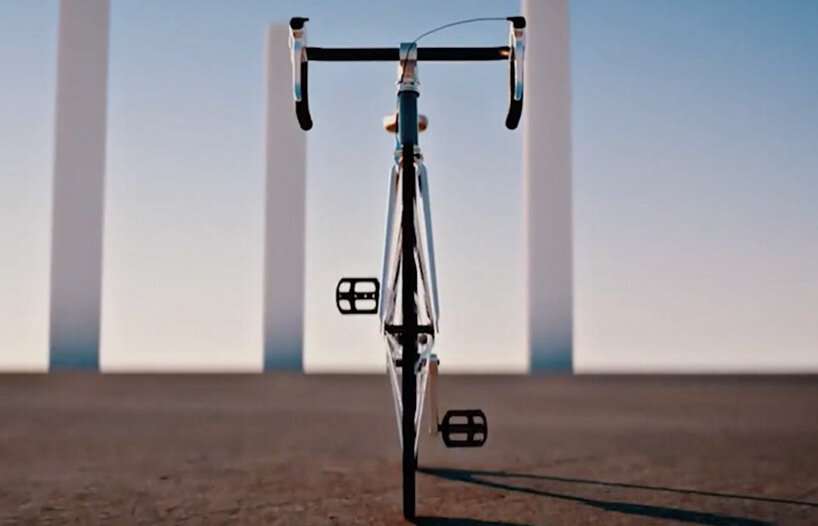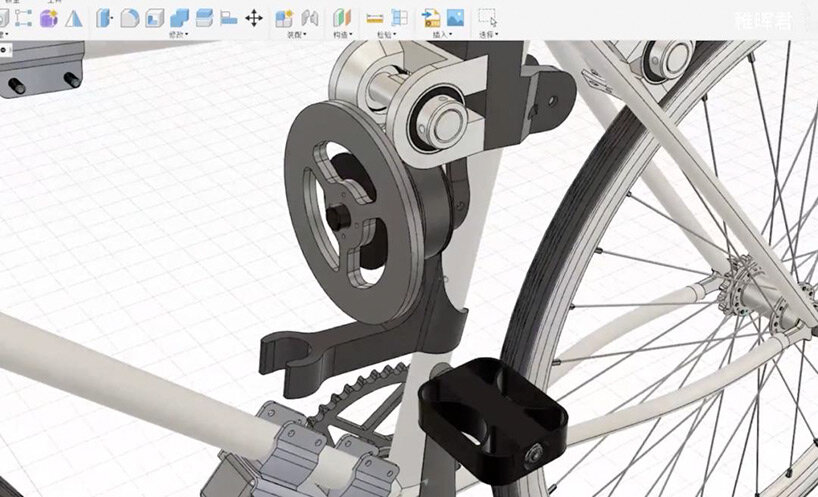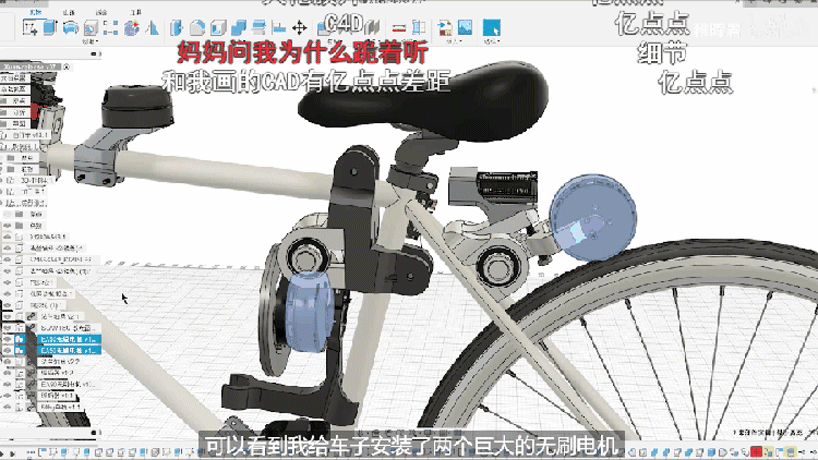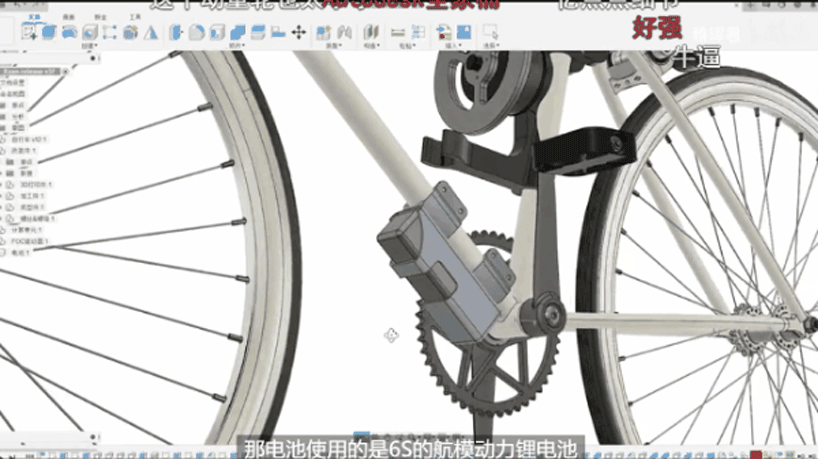 myrto katsikopoulou I designboom
jun 14, 2021