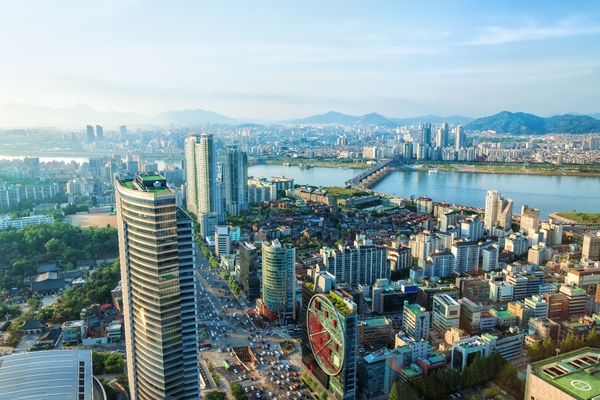 The smart sewer inspection system will be deployed in every district of Seoul next year
Seoul is set to become the first city in Korea to use artificial intelligent (AI) technologies to identify defects in its sewer network.
The "AI-based sewer defect detection system", developed by Seoul Digital Foundation (SDF), will be deployed in every district of the capital next year.
Computer vision
The system automatically identifies sewer problems from CCTV images using computer vision, and will replace manual pipeline inspection by public officials to pick out any irregularities.
Going forward, AI will automatically sort the type and location of defects in the sewer by interpreting CCTV images, then pinpoint the faulty location on an inspector's screen. To do this, SDF categorised 10 types of sewer defects and trained the AI with 5,000 CCTV image data over the last year.
The Seoul Metropolitan Government (SMG) reports that with around 9,000km of public sewers across Seoul, detecting impairment to the circular sewers viewing hours of footage with an unaided eye was incredibly taxing.
SMG expects that once the sewer defect detection system is introduced, accuracy will increase while saving time, allowing the city to proactively prevent accidents from occurring.
To do this, SDF categorised 10 types of sewer defects and trained the AI with 5,000 CCTV image data over the last year
In April 2021, the SDF started to run a pilot of the system across two districts of Seoul. At the same time, the foundation is conducting an additional study to categorise the defects into 19 types to further improve the accuracy of the AI sewer inspection. By applying the results of pilot programmes and the research, it aims to roll out the system to every district next year.
The SDF also plans to run its "data for detecting changes in urban buildings through aerial videos" project from this month. The new project uses AI in recognising changes in urban buildings, such as construction and dismantlement of buildings. Based on aerial videos of Seoul, the project will secure 50,000 images for AI training and develop AI models that automatically detect changes in structures.
Just like the sewer inspection, detecting changes in buildings was previously carried out manually by experts. But once AI technologies are introduced, the task will be automated, requiring a smaller amount of time, SMG reports. In addition, the accuracy of the inspection will rise, enabling the city to spot unauthorised buildings and respond more rapidly to building collapse and fires.
You might also like: