spanish architecture studio sol89 completes its 'office within a block' within the urban center of córdoba. the city is organized as a network of dense blocks and patios occupied by an amalgam of constructions from different layers of the city's history. the porous nature of this fabric give light, air, and privacy within each dense block and is defined by its alleyways, passages, courtyards, galleries, and solariums — all topped by the fragmented landscape of the rooftops. the newly completed office within a block occupies the empty courtyards interspersed within this dense urban network and introduces continuity to the public space.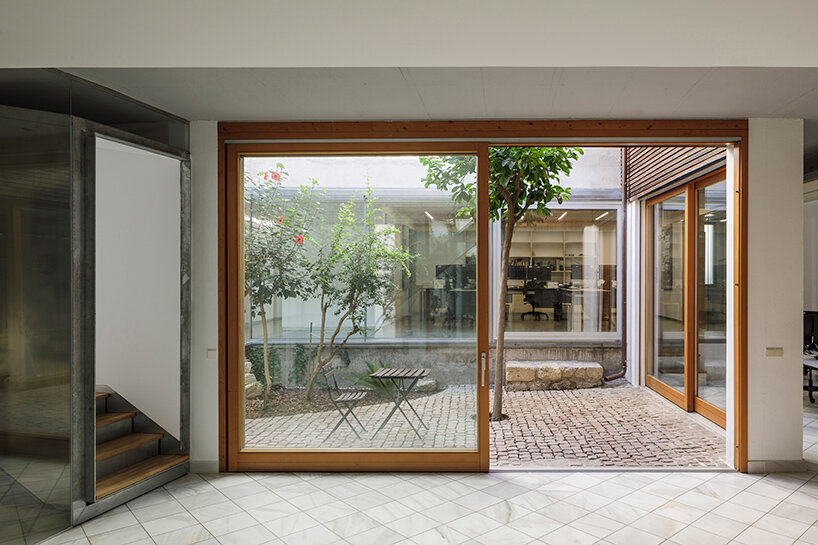 images by fernando alda
within the dense and porous context of córdoba, sol89's office within a block defines the expansion of an office located in a three-dwelling house. the project integrates three new properties, with two on the ground floor and one on the top floor. the design team aims for its extension to occur without perceiving the transit between one area and another, guaranteeing the final cohesion of the resulting workspace. the intervention defines a continuous space that from the original offices penetrates through the inside the block, through courtyards, entering the built density, hollowing out when necessary, and peering into the existing courtyards until reaching the rooftop.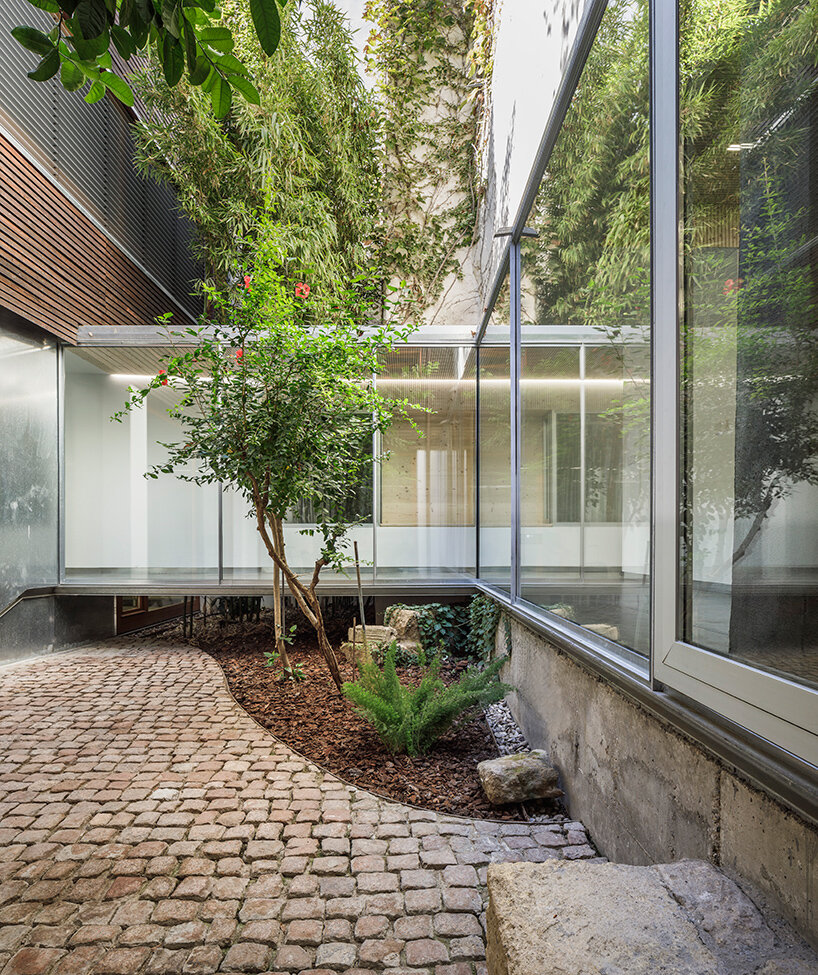 the design team at sol89 emphasizes the continuous condition of its newly completed workspace with the material expression of its floor, ceiling, and exterior cladding. an elevated and heating concrete floor wraps both the interior and exterior spaces while the ceiling is expressed with an acoustic panel of wooden slats which interrupts the original concrete structure. finally, the volume of the new office within a block is finished with galvanized steel sheets when meets the courtyards and is placed as volumes without supports, underlining its status as an autonomous device inserted within the existing gaps existing.