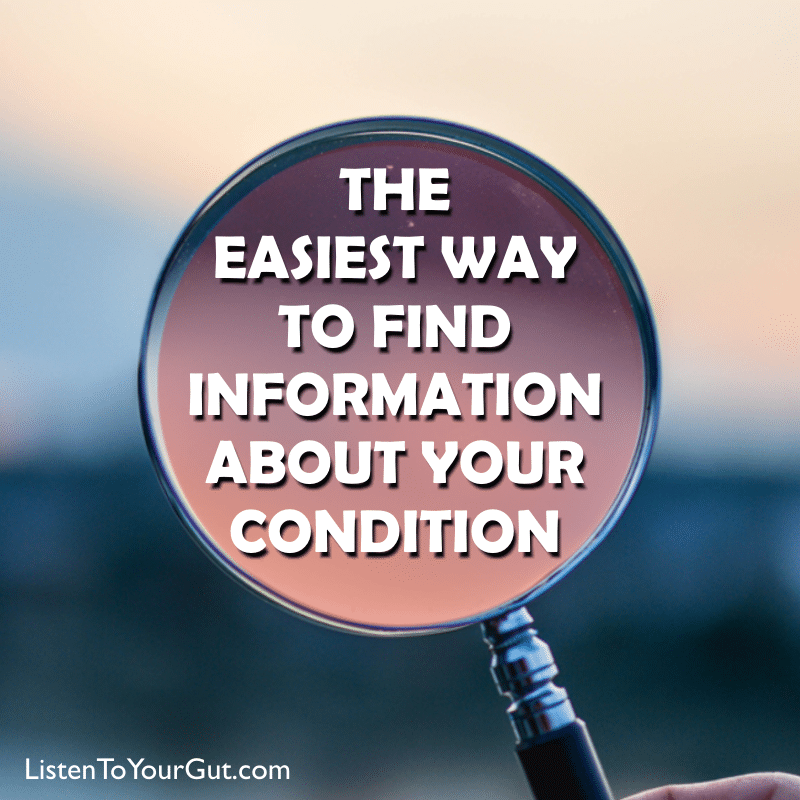 We have a TON of information spread across a number of pages here at Listen To Your Gut. The easiest and quickest way to find out what you need to know is to visit the "Heal Your Symptoms" section by clicking the link on the navigation bar at the top of any page at the site.
A good place to start for free information is the dropdown menu at the Heal Your Symptoms page which allows you select the condition you want to learn about (crohn's, ulcerative colitis, hemorrhoids, acne, and more).
If you would prefer to browse everything we have to offer about a particular subject, you can do a keyword search in the orange box on the left side of the Heal Your Symptoms page where it says "Question or Problem". The difference between the search function here at the blog vs. the one at the Heal Your Symptoms page is that the one here just searches blog posts whereas the one there searches the ENTIRE website (blog included!).
If you still can't find the answers you are looking for, please don't hesitate to reach out!
You can reach us via any of the following:
Telephone: 888-866-7745
E-mail:

[email protected]

Live chat: Click the blue box on the bottom right of this window (during normal business hours; otherwise it will still allow you to leave a message and we'll get back to you ASAP)
Blog comments: Feel free to leave a comment below or on any of the posts here at the blog.
Facebook: Visit us at Facebook.com/ListenToYourGut