If you want to heal completely – and for the long-term – it's important to pay attention to the emotional and spiritual messages of symptoms. You need to address EVERY level of yourself that is asking to be healed; mind/body/soul.
In this video, I explain and give you some examples from my own life:
This video is excerpted from a Live Support session for my Lazer Tapping members. Learn more about Lazer Tapping here.
I created this game-changer healing course for my readers and others who are struggling with chronic health issues, disempowerment, lack of abundance, unsupportive relationships, and boring in-a-rut lives. Because our unresolved/unhealed crap holds us back!
Join me for a free session – choose from either:
Improve self-confidence, release "I am not ____ enough"
Learn to feel okay saying "No" and set healthy boundaries
Release emotions in your gut that are causing physical symptoms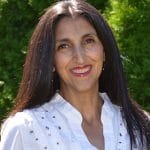 Jini Patel Thompson is an internationally recognized expert on natural healing for digestive diseases. She healed herself from widespread Crohn's Disease and has remained drug and surgery-free for over 20 years. Jini has appeared on numerous podcast, TV, and radio shows throughout the U.S., U.K., Canada, and Australia, giving people hope and vision for how they can heal their Colitis, Crohn's, Diverticulitis and Irritable Bowel Syndrome (IBS), using entirely natural methods. Her books on natural healing for digestive diseases have sold worldwide in over 80 countries.