modern 'box' house by tiago sousa is inserted into the ruins of traditional portuguese structure without any expansion to the original footprint. the two-storey dwelling reveals the contrast between old and new and is intimately related to the portuguese site where is located. this reconstruction project depicts the conflict between the memory of the past and the impulse of contemporary living, while its color, materialization, shape, and position explore the balance between the existing and the added form.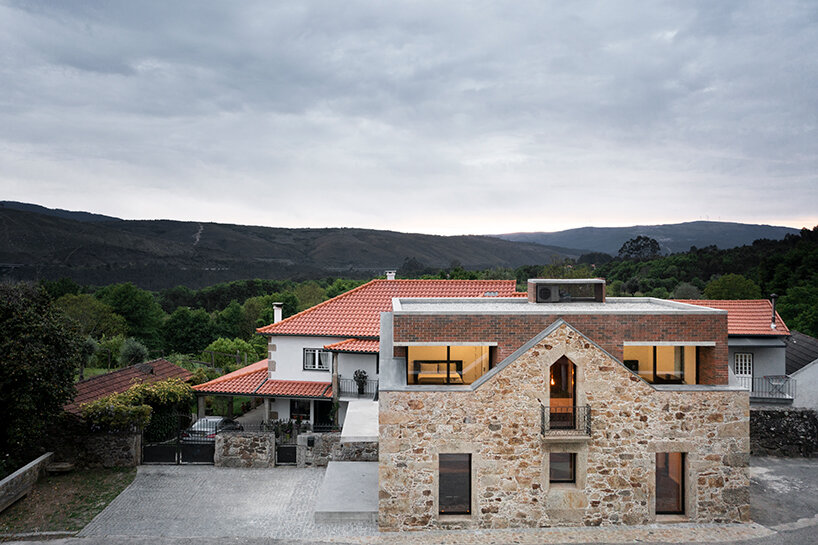 all images courtesy of ivo tavares studio
tiago sousa sought to combine the existing rigid structure, with a new and contemporary volume, in order to generate contrοverting feelings to the observers. the project takes shape as a single-family dwelling that is developed in two levels; the lower floor features social spaces including the kitchen, dining, and living room, and the upper consists of two bedrooms, and a bathroom. set one on the north elevation and the other on the south, both rooms are symmetrical and equal, respecting the continuous symmetry of the plan.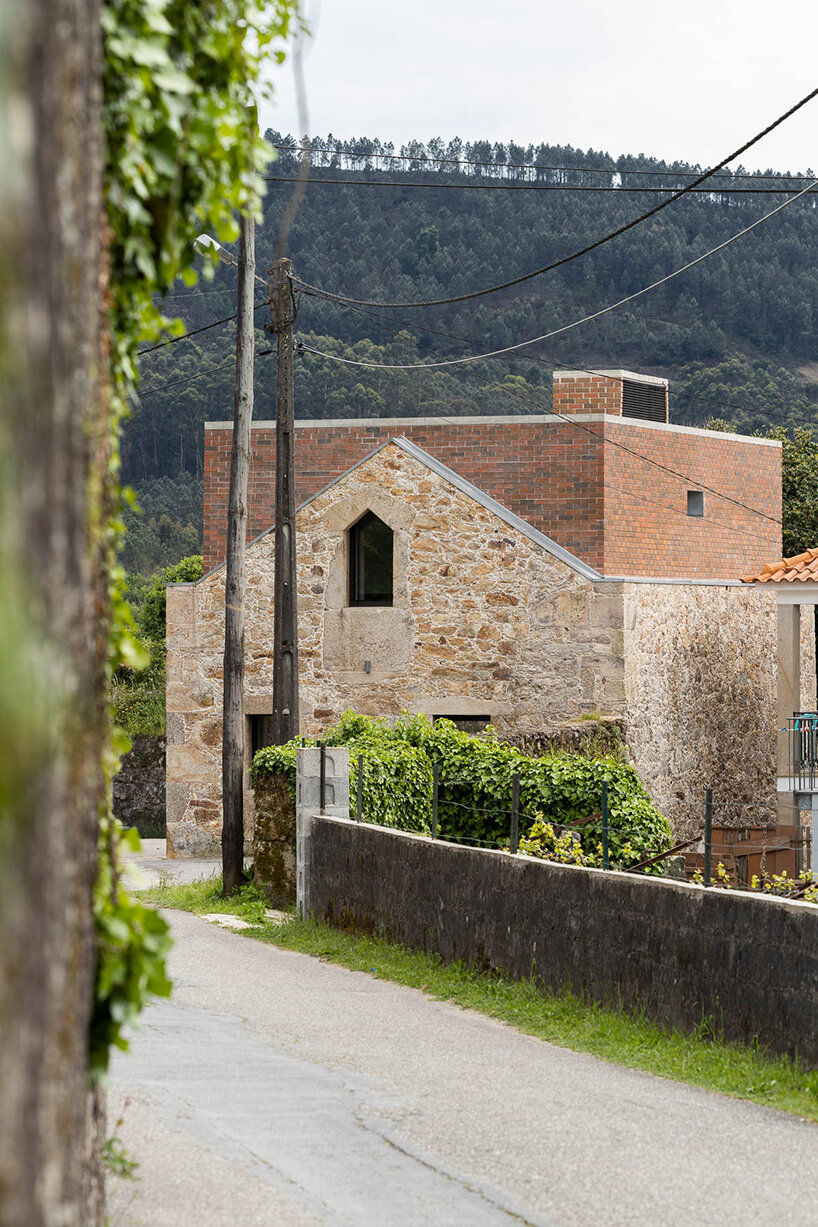 on the ground level, a single-space layout is organized among an enclosed storage mass — wrapped in wooden slabs — and the staircase that leads the inhabitants to the upper floor. this curvilinear stair serves as an ornamental sculptural piece — clad in concrete and wood — and separates the dining from the living area. furthermore, in an attempt to simplify the interior, the architects covered both walls and doors with natural wood generating more uniform and abstract surfaces.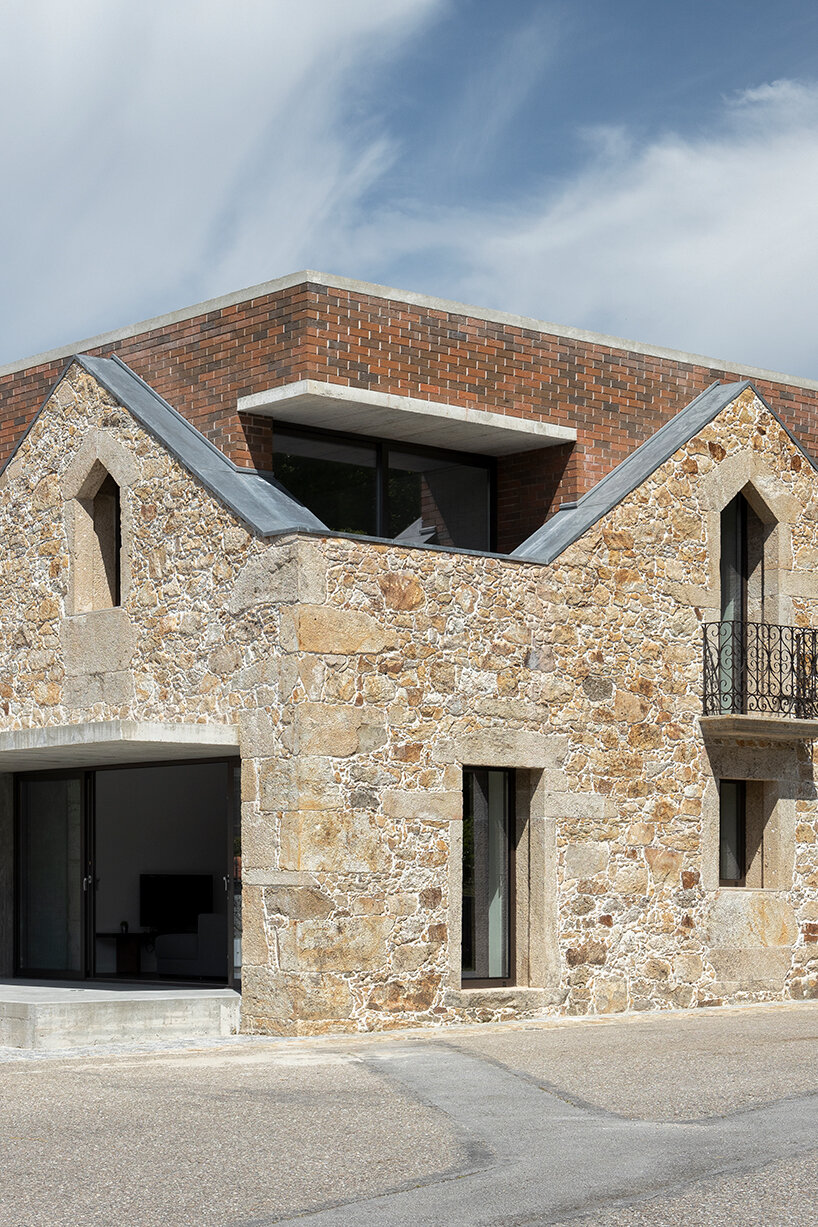 avoiding any augmentation to the original footprint, the program is installed within the remaining boundaries, allowing the existing relationship between interior and exterior. the living space flows outside through a wide glass surface granted by another horizontal concrete element that simultaneously controls the intensity of sunlight.