Disclaimer:  This site is not affiliated with the National Hurricane Center, Hurricane Hunters, Storm Prediction Center, or National Weather Service.  ALL forecasts herein are the result of my analysis, and I am solely responsible for the content.  As ALWAYS, follow the National Hurricane Center, National Weather Service, and your local Emergency Management officials for emergency decisions.  In addition, this is strictly a FORECAST OFFICE.  I CANNOT make decisions regarding travel plans, etc.  My purpose, is to provide you the information, based solely on information I analyze, and the accuracy of the information at hand of the time of analysis, so you may make informed decisions.
(T. F. "Storm" Walsh)
For those who have donated to my site, your help has been greatly appreciated.  If you are not aware, donations to my site help pay for subscriptions to sites I use as well as software updates, which provide all the models and information used in my forecasts.  To donate, please click the DONATE button to the right side of the page, or on the graphic of the dog.  Any help you provide is immensely appreciated!  
DONATIONS NEEDED AND APPRECIATED

Greetings to everyone!
Please be aware, even though I do not post every night, rest assured I am continuously monitoring various areas for any significant weather.  I will be taking Sundays off (family time), unless we have active systems that may be posing a threat (i.e. Tropical, Winter Weather, Coastal Storms, etc.).
STORM W PRE-SEASON FORECAST
TOTAL NAMED STORMS: 16 – 19
TOTAL HURRICANES :        7 – 9
MAJOR HURRICANES:       4 – 5
AVERAGE HURRICANE SEASON:
TOTAL NAMED STORMS: 14
TOTAL HURRICANES:         7
MAJOR HURRICANES:       3
2021 SEASON TOTALS:
TOTAL NAMED STORMS: 3
TOTAL HURRICANES: 0
MAJOR HURRICANES: 0
Based on updated information in climate models, my seasonal forecast may change, once I have time to perform a total analysis.
The following is the list of storm names for the 2021 Atlantic Hurricane Season:
Ana Bill  Claudette  Danny  Elsa  Fred  Grace  Henri  Ida  Julian  Kate  Larry
Mindy  Nicholas  Odette  Peter  Rose  Sam  Teresa  Victor  Wanda
As a storm becomes named, I will be marking it in bold red to keep track of the activity for this Atlantic season.
Please note..when we are dealing with multiple systems, they will be listed in order as to the greatest threat to land or the U. S. , to the least threat.
Okay gang, this is going to be kind of short.  Prior to landfall, the NHC in their infinite wisdom, decided to name PTC 3, Tropical Storm Claudette.  As of the 10:00 a.m. CDT advisory, the following was available on "Claudette"
10:00 AM CDT Sat Jun 19
Location: 31.0°N 89.7°W
Moving: NNE at 14 mph
Min pressure: 1007 mb / 29.74 in
Max sustained: 40 mph
SUMMARY OF WATCHES AND WARNINGS IN EFFECT:



A Tropical Storm Warning is in effect for...
* Mississippi/Alabama border to the Okaloosa/Walton County line
Florida.

A Tropical Storm Watch is in effect for...
* Cape Fear to Duck, North Carolina
* Pamlico and Albemarle Sounds

A Tropical Storm Warning means that tropical storm conditions are
expected somewhere within the warning area.

A Tropical Storm Watch means that tropical storm conditions are
possible within the watch area, generally within 48 hours.

Interests elsewhere along the northern Gulf Coast and across the
southeast U.S. should monitor the progress of this system.

For storm information specific to your area, including possible
inland watches and warnings, please monitor products issued by your
local National Weather Service forecast office.

HAZARDS AFFECTING LAND


----------------------
Key messages for Claudette can be found in the Tropical Cyclone
Discussion under AWIPS header MIATCDAT3, WMO header WTNT43 KNHC,
and on the web at
www.hurricanes.gov/graphics_at3.shtml?key_messages.



RAINFALL:

 Claudette is expected to produce rainfall totals of 5 to
10 inches with isolated maximum amounts of 15 inches across portions
of coastal Mississippi and Alabama, and the western Florida
Panhandle through the afternoon. Considerable flash, urban and
small stream flooding impacts as well as new and renewed minor to
isolated moderate river flooding are likely across these areas.

As the system continues to lift northeast through the weekend, heavy
rain will occur across central Alabama, central and northern
Georgia, and into the Piedmont of the Carolinas, resulting in
rainfall totals of 3 to 6 inches with isolated maximum amounts of 8
inches.  Flash, urban, small stream and isolated minor river
flooding impacts are possible.



STORM SURGE: 

 The combination of storm surge and the tide will
cause normally dry areas near the coast to be flooded by rising
waters moving inland from the shoreline.  The water could reach the
following heights above ground somewhere in the indicated areas if
the peak surge occurs at the time of high tide...

MS/AL Border to Okaloosa/Walton County Line, FL...2-3 ft
Mobile Bay...2-3 ft
Okaloosa/Walton County Line, FL to Panama City, FL...1-2 ft
Pensacola Bay, Choctawhatchee Bay, Saint Andrew Bay...1-2 ft

Cape Lookout, NC to NC/VA Border...1-3 ft

Surge-related flooding depends on the relative timing of the surge
and the tidal cycle, and can vary greatly over short distances.  For
information specific to your area, please see products issued by
your local National Weather Service forecast office.



WIND:

  Tropical storm conditions should continue along the coast in
the warning area for a couple of more hours.  Tropical storm 
conditions are possible in the watch area Sunday night and Monday.



TORNADOES:

 A few tornadoes are possible today and tonight across
southeast Alabama, the western Florida Panhandle, and southwest
Georgia.
NHC TRACK MAP


The storm is forecast to move off the NC coast in about 48 hours, and re-intensify.  Based on analysis of guidance models, I concur with the NHC track, and the intensity guidance, based on forecast atmospheric conditions and intensity guidance modeling:
NHC INTENSITY FORECAST:
INIT 19/1500Z 31.0N 89.7W 35 KT 40 MPH…INLAND
12H 20/0000Z 32.0N 88.0W 30 KT 35 MPH…INLAND
24H 20/1200Z 32.9N 85.3W 25 KT 30 MPH…INLAND
36H 21/0000Z 33.7N 81.7W 25 KT 30 MPH…INLAND
48H 21/1200Z 35.0N 77.6W 35 KT 40 MPH…INLAND
60H 22/0000Z 37.5N 72.7W 40 KT 45 MPH…OVER WATER
72H 22/1200Z 40.4N 67.7W 40 KT 45 MPH
96H 23/1200Z 49.5N 57.1W 35 KT 40 MPH…POST-TROP/EXTRATROP
120H 24/1200Z…DISSIPATED
As of my last update last night, it did not appear the NHC was going to name this.  However, prior to landfall, the NHC mentioned the center became better defined, and Claudette was born.  Based on my analysis of everything, this may have been sub-tropical at best, as strongest winds were over the Gulf of Mexico, removed far from the "center".  The following satellite images  show the convection, and the circled areas indicate where the center was located.  Based on this, I do not believe this should have been named.  Even by the NHC discussion from 5:00 a.m. EDT, is another reason I doubted naming this:
The system that we have been tracking for a few days finally has enough of a well-defined center and organized convection to be considered a tropical storm. While the organization is not classical by any means, and there are some hybrid characteristics, the cyclone most resembles a sheared tropical storm, so the system is now Tropical Storm Claudette.
My point is, it's either not organized according to criteria, and is partly hybrid (which would be sub-tropical), or if organization is not "classical" by any means, then it's still a PTC.  Tropical Cyclone by NWS and NHC standards.  It doesn't say anything about hybrid characteristics, or not classically organized.  It's very specific in ORGANIZED CONVECTION about the center, not removed hundreds of miles from the center:
TROPICAL CYCLONE:
A warm-core non-frontal synoptic-scale cyclone, originating over tropical or subtropical waters, with organized deep convection and a closed surface wind circulation about a well-defined center.
SATELLITE IMAGERY


SATELLITE LOOP


When I notice things like this, I AIN'T BUYING IT!  So,  in my opinion, having noticed all 3 named systems, which did not appear to meet the criteria to me, we should still be at ZERO named storms.  I'll be updating my seasonal totals later, (mainly in part to the "let's hurry up and name stuff, so we can reach the numbers), due to some update climate model information.
The following link contains local NWS products which will give you threats and impacts and statements.  Once on the page, click the bold blue areas under local impacts and local statement:
LOCAL PRODUCTS
https://www.nhc.noaa.gov/text/refresh/index_hls3+shtml/172210.shtml?
The following map will allow to to get information from your NWS office.
NWS WATCH / WARNING DISPLAY (LINKED…CLICK MAP, THEN YOUR AREA)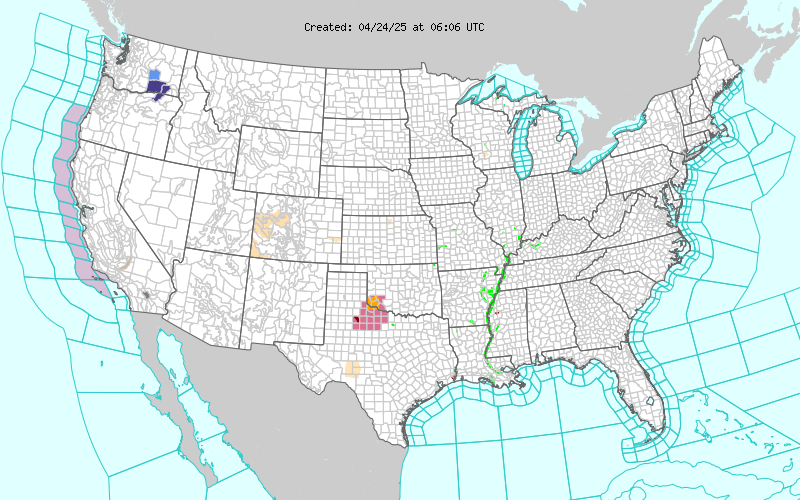 WSI DOPPLER RADAR LOOP (LINKED, CLICK RADAR MAP)

RAP RADAR (CLICK IMAGE THEN RADAR SITE)

You may direct any questions by contacting me personally, ANYTIME, at: [email protected]
Have a blessed day!
T. F. "STORM" WALSH III
GMCS, USCG (ret)
METEOROLOGIST / HURRICANE SPECIALIST /SEVERE WEATHER SPECIALIST
MEMBER WEST CENTRAL FLORIDA AMS