Disclaimer:  This site is not affiliated with the National Hurricane Center, Hurricane Hunters, Storm Prediction Center, or National Weather Service.  ALL forecasts herein are the result of my analysis, and I am solely responsible for the content.  As ALWAYS, follow the National Hurricane Center, National Weather Service, and your local Emergency Management officials for emergency decisions.  In addition, this is strictly a FORECAST OFFICE.  I CANNOT make decisions regarding travel plans, etc.  My purpose, is to provide you the information, based solely on information I analyze, and the accuracy of the information at hand of the time of analysis, so you may make informed decisions.
(T. F. "Storm" Walsh)
For those who have donated to my site, your help has been greatly appreciated.  If you are not aware, donations to my site help pay for subscriptions to sites I use as well as software updates, which provide all the models and information used in my forecasts.  To donate, please click the DONATE button to the right side of the page, or on the graphic of the dog.  Any help you provide is immensely appreciated! 
DONATIONS NEEDED AND APPRECIATED


Please be aware, even though I do not post every night, rest assured I am continuously monitoring various areas for any significant weather.  I will be taking Sundays off (family time), unless we have active systems that may be posing a threat (i.e. Tropical, Winter Weather, Coastal Storms, etc.).
STORM WALSH PRE-SEASON FORECAST
TOTAL NAMED STORMS: 17 – 20
TOTAL HURRICANES :        7 – 9
MAJOR HURRICANES:       4 – 5
AVERAGE HURRICANE SEASON:
TOTAL NAMED STORMS: 14
TOTAL HURRICANES:         7
MAJOR HURRICANES:       3
2021 SEASON TOTALS:
TOTAL NAMED STORMS:  13
TOTAL HURRICANES:          5
MAJOR HURRICANES:        3
TOTAL U. S. LANDFALLS:    6
The following is the list of storm names for the 2021 Atlantic Hurricane Season:
Ana Bill Claudette Danny Elsa Fred Grace Henri Ida Julian Kate Larry
Mindy Nicholas Odette Peter Rose Sam Teresa Victor Wanda
As a storm becomes named, I will be marking it in bold red to keep track of the activity for this Atlantic season.
Please note..when we are dealing with multiple systems, they will be listed in order as to the greatest threat to land or the U. S. , to the least threat.
Good evening everyone,
First, this will be very short report on "MINDY".
I wanted to let everyone know, I will not be on tomorrow, and will post as I can, as my wife goes in for knee replacement surgery on her right knee tomorrow.  I had to take vacation time from work, as I need to be with her for at least the first week of her recovery.  So, forecasts will be issued when I am able to do so during this period.
The following are satellite animations of the Tropical Atlantic and Africa:
ATLANTIC


AFRICA


So, we know have "Tropical Storm" MINDY?
At 7:00 p.m. EDT, the NHC provided the following information on MINDY:
7:00 PM CDT Wed Sep 8
Location: 29.6°N 85.4°W
Moving: NE at 21 mph
Min pressure: 1004 mb / 29.65 in
Max sustained: 45 mph
The "estimated" motion, based on NHC following the center on radar, is toward the NE.  Based on guidance, and forecast steering, once landfall occurs, a bend more toward the ENE should ensue, in about 24 hours.  Based on forecast track and motion, MINDY should make landfall in the FL. Panhandle in about 6 – 12 hours.  Based on analysis and guidance, I concur with the current NHC forecast track.
NHC FORECAST TRACK MAP


Based on NOAA buoy, and Doppler radar data, sustained winds were at 45 mph.  Based on the history of this being INVEST 91L prior, even at 2:00 p.m. EDT today, I am not in agreement that this is a Tropical Storm.  This is from the 5:00 p.m. discussion:
Through the day, the area of disturbed weather in the northeastern 
Gulf of Mexico has gradually become better organized on 
geostationary satellite and Doppler radar imagery. Earlier, a 1515 
UTC ASCAT-C pass found a number of southwesterly wind retrievals in 
the 30-kt range on the southeast side of the formative circulation. 
The ASCAT-C Ambiguities at that time also hinted that a very small 
closed circulation was trying to develop along the edge of these 
stronger winds. Since that time, a well-defined circulation become 
evident on KEVX Doppler-radar with inbound velocities occasionally 
nearing 40-45 kt to the southeast of the radar center. These 
Doppler-radar winds have been increasing over the past couple of 
hours as the center moves closer to the radar and I am reasonably 
confident this circulation is now surface based. Just in the last 
hour or so, NOAA buoy 42039 reported a peak 1-minute sustained wind 
of 35 kt just southeast of the center, confirming the system now has 
tropical storm force winds. Thus, advisories are being initiated 
on tropical storm Mindy with maximum sustained wind of 35 kt.
True, the winds indicate Tropical Storm force.  However, a well defined circulation along the "edge" of these stronger winds, does not constitute a Tropical Cyclone.  I have analyzed satellite animations, and the system was lacking "organized deep convection".  You will see convection blowing up near the center, the fading, and blowing up.  However the convection needs to be organized, not looking sheared (which it was) as it does in the images.  Think of this…try to remember back when Hurricane LARRY was designated a Tropical Storm, how the dense cloud pattern was round or symmetrical, with organized convection or thunderstorms around the center.  Compare that to this system.  I have nothing else to say.  So, with the presence of shear (15 – 20 kts) since 11:00 a.m., and only a 200 mb jet north of the area, (the upper pattern was not as conducive for quick development) the NHC is trying to tell me that, in the 2:00 p.m.TWO (where it was still mentioned as  surface trof of low pressure), this system organized and strengthened from that trof, to a Tropical Storm in 3 hours, with less than ideal upper level conditions? I'm sorry, I'm not buying it.  From the 2:00 p.m. EDT TWO:
Showers and thunderstorms have become a little better organized
today in association with a surface trough and an upper-level
disturbance over the northeastern Gulf of Mexico.
DEFINITION OF A TROPICAL CYCLONE FROM THE NHC
A warm-core non-frontal synoptic-scale cyclone, originating over tropical or subtropical waters, with organized deep convection and a closed surface wind circulation about a well-defined center.
5:00 P.M. WIND SHEAR FROM CIMSS (LOOK AT THE GOMEX)

2:00 P.M. WIND SHEAR

UPPER LEVEL WINDS 5:00 P.M.


SATELLITE ANIMATIONS


So, based on analysis of the upper level and shear pattern forecast, I concur with the NHC in that little intensification, if any, should occur with MINDY prior to landfall.
A Tropical Storm Warning is in effect.  From the NHC:
SUMMARY OF WATCHES AND WARNINGS IN EFFECT:



A Tropical Storm Warning is in effect for...
* Mexico Beach to Steinhatchee River Florida

A Tropical Storm Warning means that tropical storm conditions are
expected somewhere within the warning area, in this case in the
next 6 to 12 hours.

For storm information specific to your area, including possible
inland watches and warnings, please monitor products issued by your
local National Weather Service forecast office.
HAZARDS AFFECTING LAND



Key messages for Mindy can be found in the Tropical Cyclone
Discussion under AWIPS header MIATCDAT3, WMO header WTNT43 KNHC,
and on the web at hurricanes.gov/graphics_at3.shtml?key_messages



RAINFALL:

 Mindy is expected to produce storm total rainfall of
2 to 4 inches with maximum amounts of 6 inches across the Florida
Panhandle into southern portions of Georgia and South Carolina
through Thursday morning. This rainfall may produce isolated to
scattered flash, urban, and small stream flooding.



WIND:

 Tropical storm conditions are expected to reach the coast
within the warning area later this evening and tonight.



TORNADOES:

 A few isolated tornadoes are possible over portions of
the Florida Panhandle this evening into tomorrow morning.
LOCAL NWS PRODUCTS LINK FOR MINDY
https://www.nhc.noaa.gov/text/refresh/index_hls3+shtml/082133.shtml?
WPC 5 DAY ACCUMULATED PRECIPITATION FORECAST

The following map will allow to to get information from your NWS office.
NWS WATCH / WARNING DISPLAY (LINKED…CLICK MAP, THEN YOUR AREA)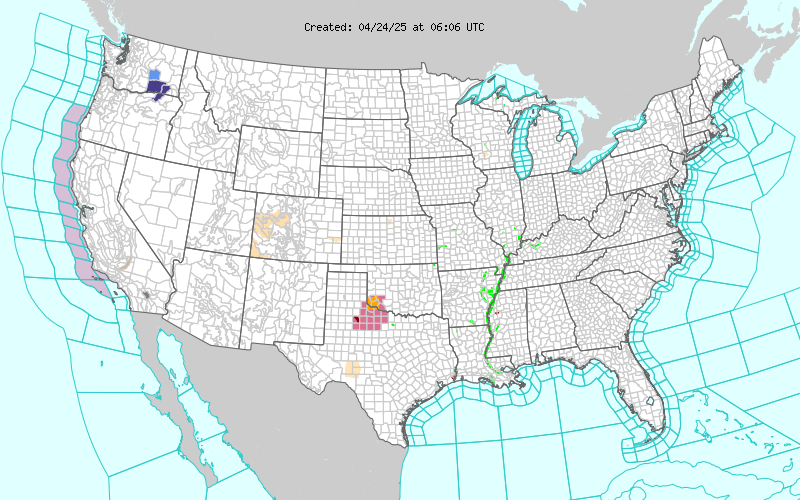 WSI DOPPLER RADAR LOOP (LINKED, CLICK RADAR MAP)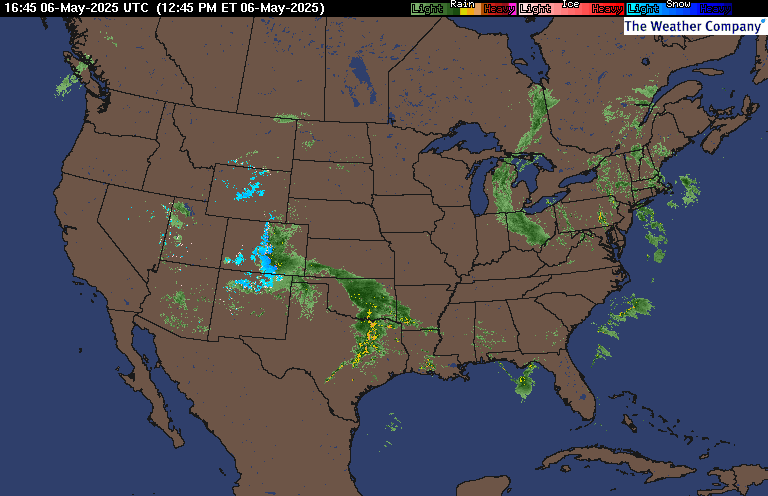 RAP RADAR (CLICK IMAGE THEN RADAR SITE)

COD RADAR ANIMATION (CLICK IMAGE FOR ANIMATION CONTROLS)


This will be my last on MINDY, and I will monitor this system once it exits the U. S.
You may direct any questions by contacting me personally, ANYTIME, at: [email protected]
Have a blessed evening!
T. F. "STORM" WALSH III
GMCS, USCG (ret)
METEOROLOGIST / HURRICANE SPECIALIST /SEVERE WEATHER SPECIALIST
MEMBER WEST CENTRAL FLORIDA AMS