plans for 'supersalone' — the new special event devised for salone del mobile.milano 2021 — have been announced and are underway. slated for milan design week from september 5-10, the new format sees five international collaborators working alongside curator stefano boeri to create displays across the fairgrounds, interspersed with various themed areas and itineraries. in a livestreamed press conference (see at the top of the page), boeri and his collaborators — andrea caputo, maria cristina didero, anniina koivu, lukas wegwerth, and marco ferrari and elisa pasqual of studio folder — outlined the format and formula for the one-off event.
when first announced, designboom principally understood that the event would comprise a mini-exhibition, accompanied by food, talks, and student participations. the organizers state, 'supersalone was a necessary choice to face the short time to organize the event…'. it's evident that the primary reason for a smaller, curated, and less commercial show is that interest and participation rate of companies has been low (with claudio luti resigning as president of salone del mobile), compared to the classical salone of pre-pandemic years. with fewer visitors and exhibitors expected, the organizers have come up with this format as a way to engage visitors with a unique project in line with the times in which we live. 'supersalone' will be open every day, not only to professionals, but also to the general public.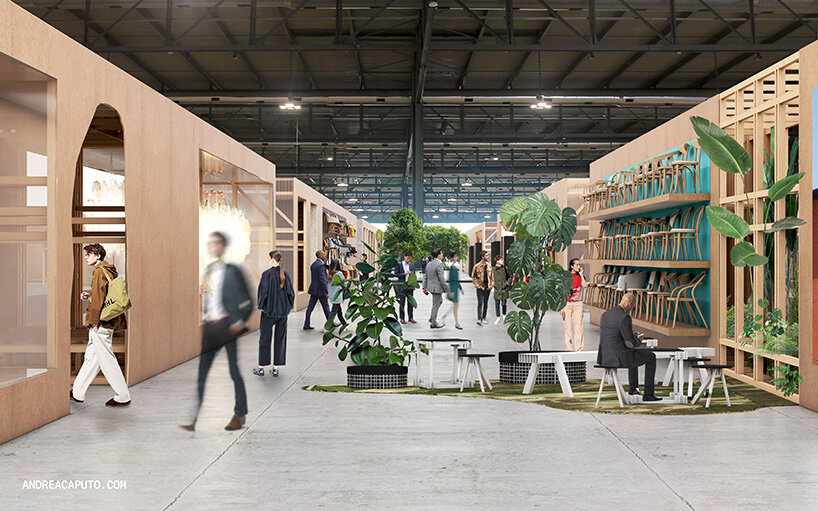 renderings of 'supersalone'
the proposed format by boeri, the five collaborators, and giorgio donà, co-founder and director of stefano boeri interiors, follows that of a large design library, which focuses on the renewed attention and care devoted to contemporary living spaces. the formula has been designed to harmonize with the new products and creations developed by companies over the last 18 months which, via the debut of the salone del mobile.milano digital platform, will be 'available to purchase at the culmination of a packed and engaging customer journey,' say the event's organizers.
the layout will consist of long parallel sets, designed for specific goods categories, which will allow the companies to narrate their own identities and products on vertical walls and, in some cases, horizontal modular surfaces. this fluid exhibition set-up will allow visitors to navigate freely inside an international archive of creativity, with all display materials and components designed to be dismantled and reused.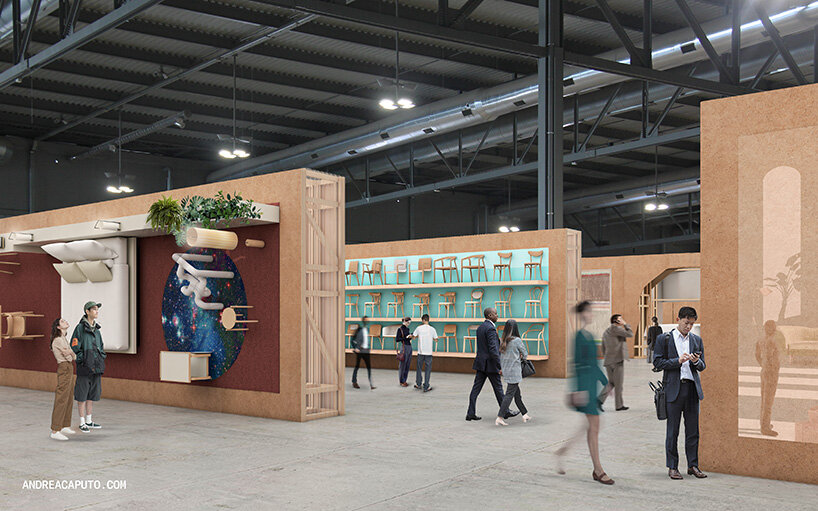 the fairground display will be broken up by themed areas devised by studio stefano boeri architetti and the five co-designers, including arenas for talks on knowledge, dedicated lounges for commercial and business company meetings, spaces reserved for students at design schools, food courts, and areas for socializing and relaxing.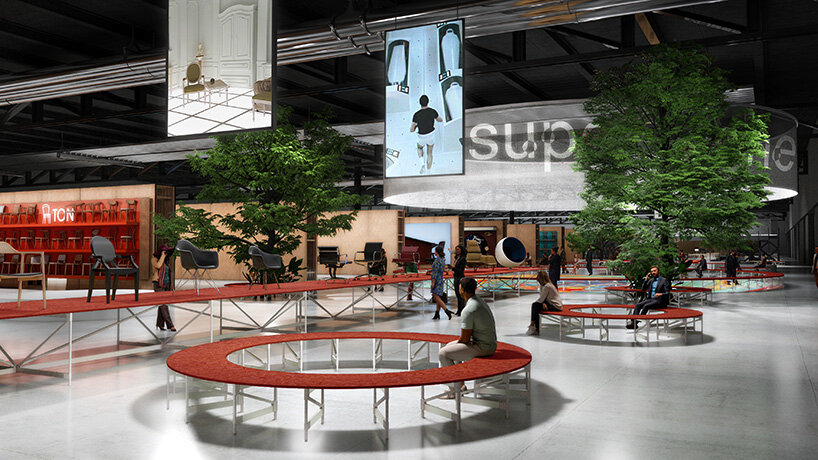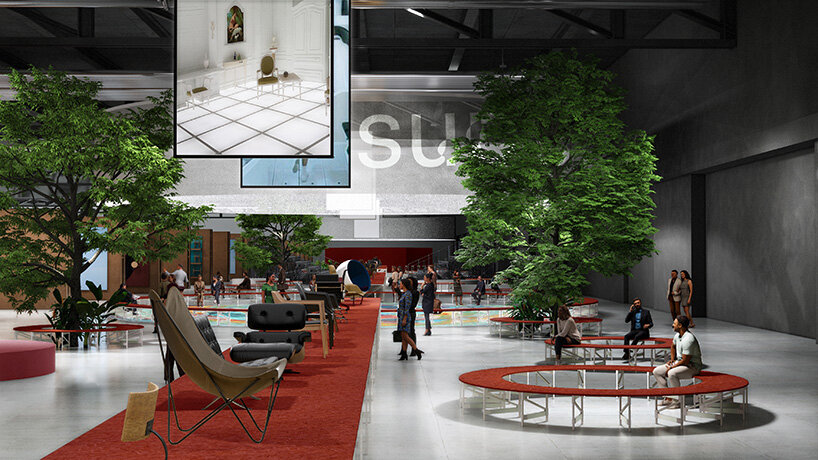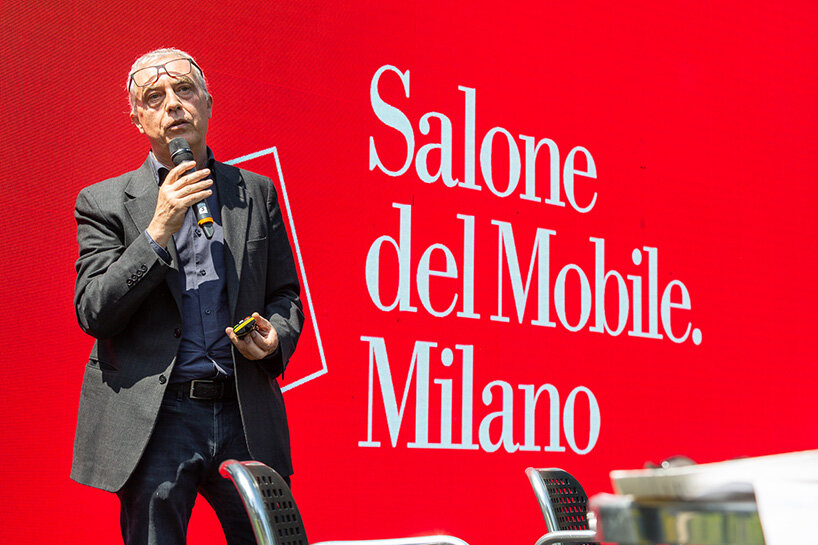 stefano boeri at the press conference for 'supersalone'
image by gianluca di ioia
nina azzarello I designboom
may 26, 2021