photographer paul clemence captures new york's 'central park tower,' the tallest residential building in the world. designed by adrian smith + gordon gill architecture, the supertall skyscraper is expected to complete later this year after initial plans were unveiled in late 2018 and its topping out in 2019. rising 1,550 feet over the iconic central park at 225 west 57th street, the project stands as the second tallest building in the united states and the western hemisphere.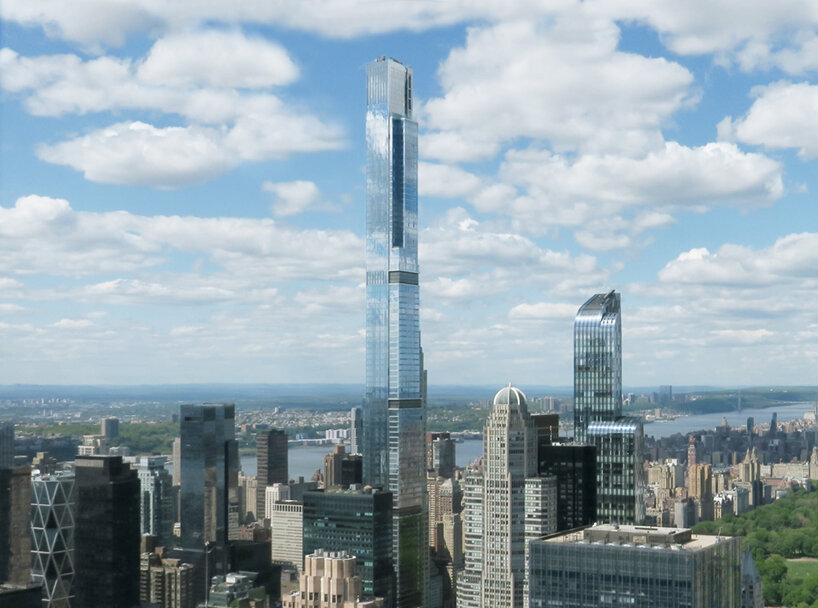 images © paul clemence from ARCHI-PHOTO | @photobyclemence
the team at adrian smith + gordon gill (AS+GG) realizes its central park tower for real estate developer extell just two blocks away from the park. photographer paul clemence from ARCHI-PHOTO captures latest images of the building which currently stands as the 13th tallest tower in the world. 300 feet above street level, the tower cantilevers to the east, generating park views for all north-facing apartments. inside the mirrored skyscraper, 179 luxury residences occupy the 32nd floor and upwards, many of which are being designed by international architecture and interiors firm rottet studio. the largest of these residences have eight bedrooms and over 17,500 square feet of floor area.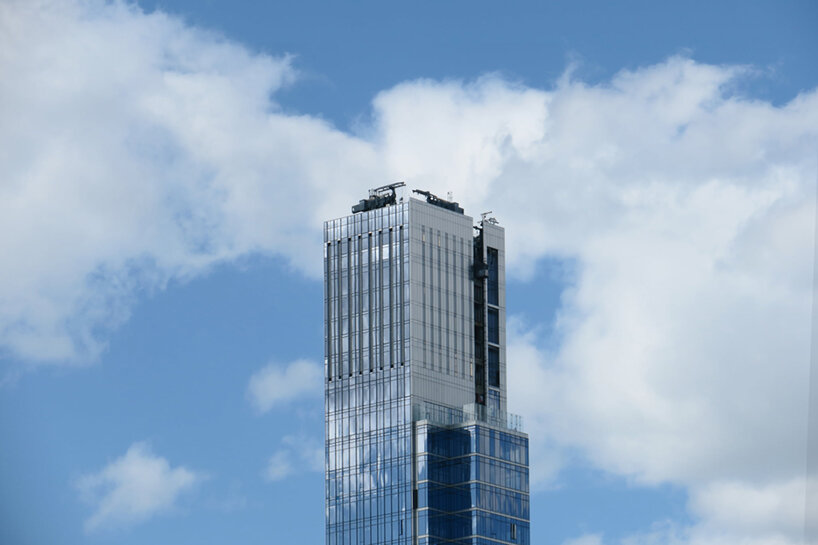 along with its residential programming, central park tower will host a hotel and a nordstrom department store at the level of the street. with its completion, the adrian smith + gordon gill-designed skyscraper along billionaire's row will take the title of world's tallest residential tower from rafael viñoly's 432 park avenue.